Unless you have been living under a rock you will most likely know TUNA aka Tuna Melts My Heart. He is a lovable mutt with a heart of gold and an adorable underbite!
( above photo by: 
Gerrard
Gethings)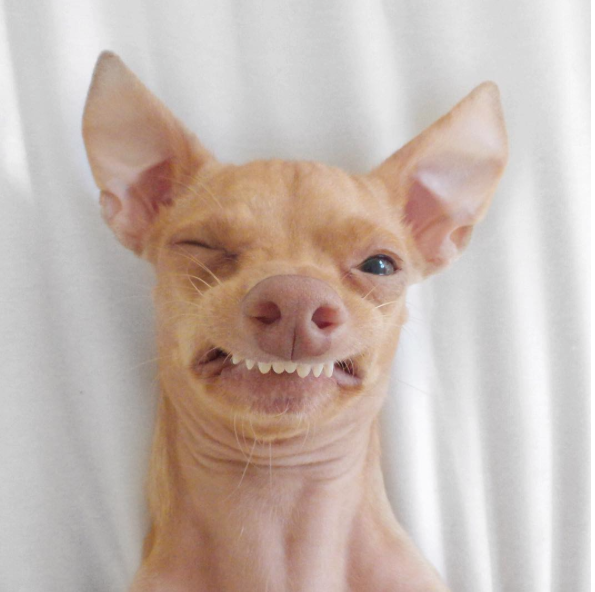 I met his momma, Courtney a few years back when she moved to California from Atlanta through a mutual friend, Aaron. She too has a heart of gold. She found Tuna one day and took him into her home and her heart and it's been quite an adventure for them both since then!
I was so lucky enough to be in his book with my silly little drawing! <3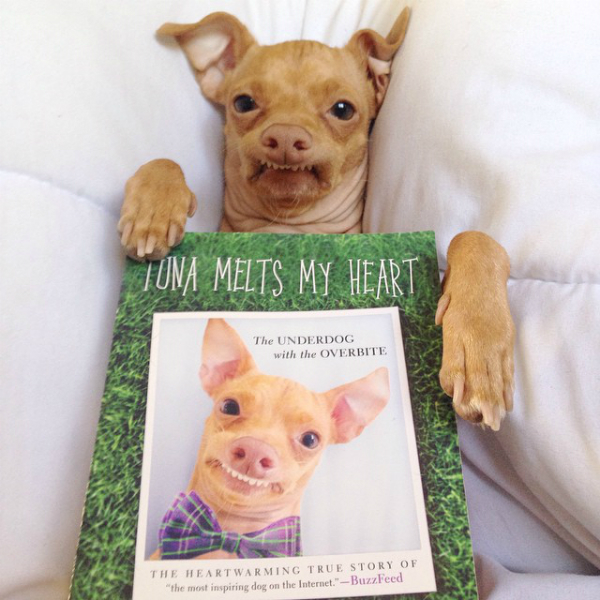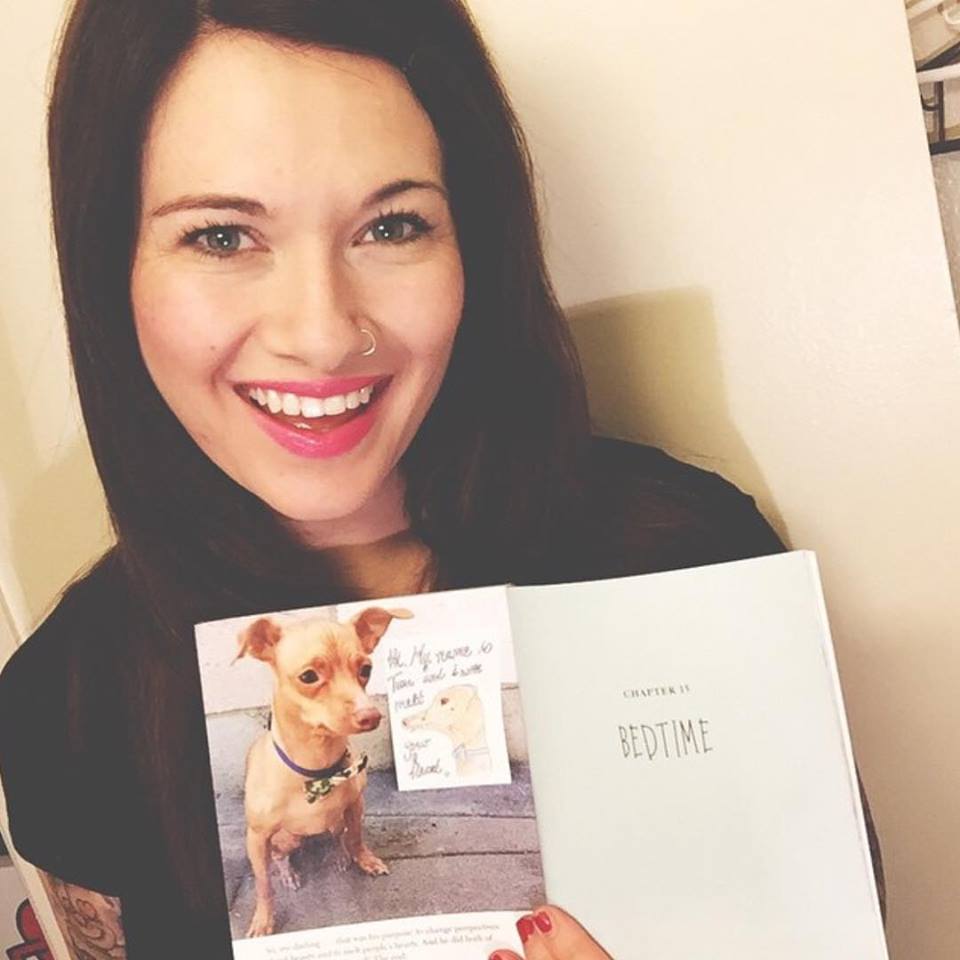 I am super excited to share a little interview I was able to do with Tuna. He is quite the gentleman. <3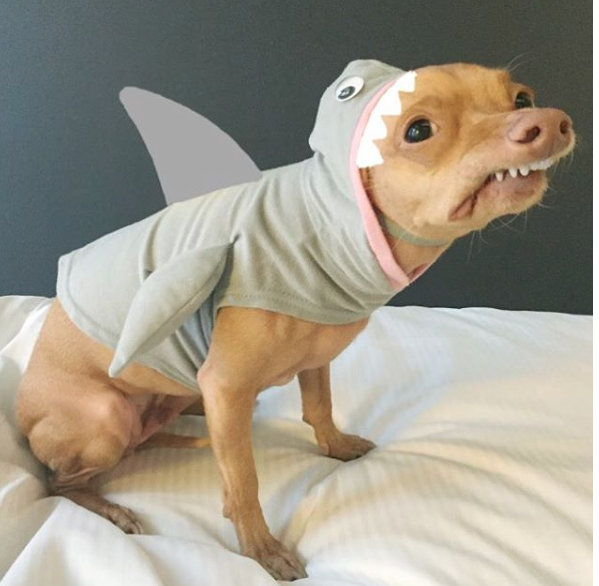 Here we go, folks! Enjoy my little chat with this little charmer!
You are one lucky pup! You have a wonderful momma who loves you so much and now you are a world traveling star of your very own book! What do you love most about this amazing life you live?
I love traveling to different cities, for two reasons. One, I get to meet a bunch of people who fuss over me. It's good for my self-esteem. Two, because my mom puts me in a cozy bag and carries me around everywhere so I don't have to do any of the walking. And now I have one with wheels, so she pulls me around. It's my favorite.
Colin is your most favorite toy! He too has been on many adventures alongside of you. What do you love most about Colin?
I love yanking off his arms the first chance I get. That means mom will get me a new one, cause it rips the seams and his stuffing falls out, hence why I have 5. And I think there are a few back-ups living in the top of mom's closet. I've seen a few more with arms in tact so I know they are new.
You happen to be admired and adored by so many via social media. What are some of your favorite Instagram accounts to follow that reach out to helping animals in need?
and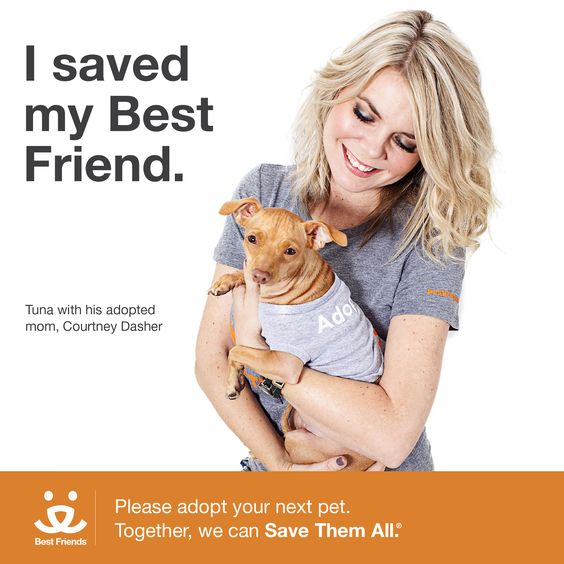 Both do such great work to help my furry friends!
Who would you say your best Instagram friends are?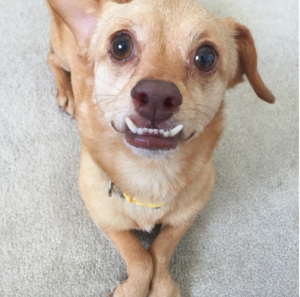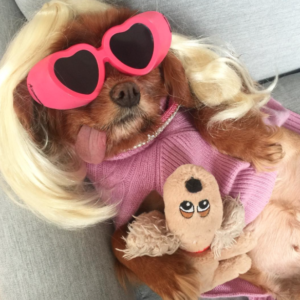 I've met them all expect Digby, Harlow and each of their siblings.
You have accomplished so much in your doggie life and brought so much joy to so many people. What is next for you?
Well, since we travel so much, mom started a new account called @thetravelingtuna, where our adventures are documented. Mom has big ideas for it and I don't mind because that just means more bag time for me!
What advice would you have for anyone looking to adopt a pet and give it a loving fur-ever home?
Don't overlook the underdogs. If my mom had, I would not have been in the position to bring as many people joy.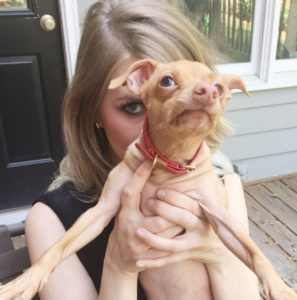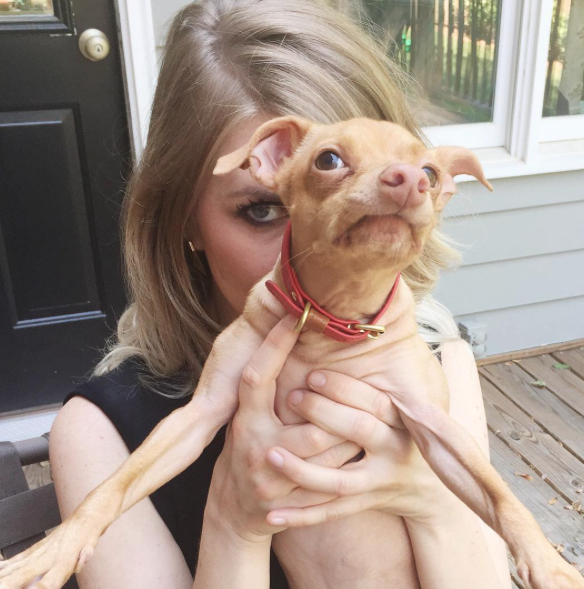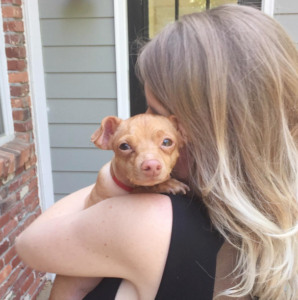 Tuna and his Momma now live in London and they look like they are having so much fun!
I want them to know how much I appreciate and love them both for being so great!
Thank you to my readers for taking the time to check out this interview!
Follow me on Instagram for more fun interviews and blog post to come!
(click link below)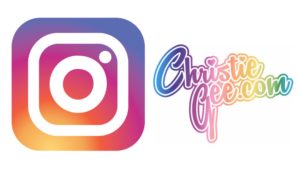 XOXO,
Christie Gee-Kellems