Where did the time go? In less that 2 months I will be 35 years old! It's totally bazar, because I don't feel like it at all. It seems like yesterday I was cruising around in my 1987 Firebird (in 1997 though…I did not have a license at age 6! ) Turning 35 is like serious adult age. It reminds me of a song called Strawberry Wine by Deana Carter, where she sings " I still remember when 30 was old." I am not saying I AM old….it's just so wild how time has flown by. Granted some days I do feel like I am about 75. The achin' back and carbohydrates taking tolls on my body unlike they used to. As they say…a moment on the lips..forever on the hips. That's no joke! It's enough to make we wanna scream! I remember when I was younger thinking about how my parents were the "old people." What is funny about that is they were 18 & 19 years old when I was born. That means when I graduated high school…my mom was THIRTY SIX! (One year older than me now!) They were……. and are still aren't by any means OLD!
I was thinking that it would be a good time to set some serious goals for my 35th year of life on this big blue marble.  If you know me but at all, you will know that most of my words seem to come out as quotes from movies, F.R.I.E.N.D.S. and of course music. Ben Gibbard ( Death Cab For Cutie) sings the words, "All my friends are forward thinking. Getting hitched and quitting drinking." Well I can check off the getting hitched part! (click here to see our wedding)  Now what else to do? First I would like to show you where life has taken me over the last 19 years!
At 16 years old this was my life:
I drove around in a 1987 CANDY APPLE RED Pontiac Firebird.  (photo below is not my actual car…but it looked JUST like this) It was an epic ride for sure!
I was one of the older kids in my group of friends…or alteast the one with a car. We would drive around listening to 90's alternative rock and non -cheesy Christian rock bands. (Thank the Lord above for Tooth & Nail Records 90's era) Cruising those streets was some of the best times. The 1.5 miles and three stoplight Main Street voyage was something of an adventure for us small town kids. "We do the best we can in a small town. Act like big city kids when the sun goes down" – Copeland
I lived off Dr. Pepper and Reeses Pieces. It was glorious…yet my teeth took a toll. Cavity Central!! I was also a new vegetarian and lived off carbs!  On a positive note…I ate like this ( plus mega amounts of  grilled cheeses and French fries) and still managed to stay stick thin. Thin enough to land a model agent. Realized that the modeling world wasn't for me…but to have an agent. Just wildness.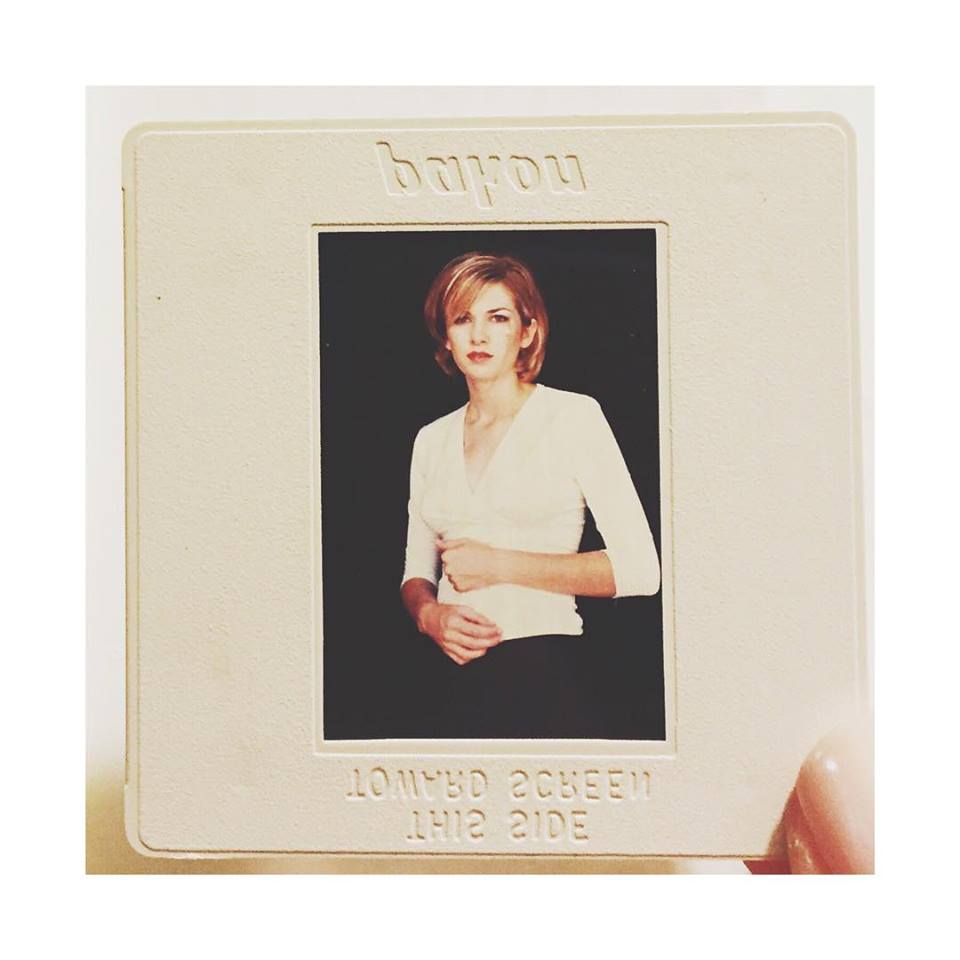 I had the biggest girl crush on Gwen Stefani. The lady can do NO wrong.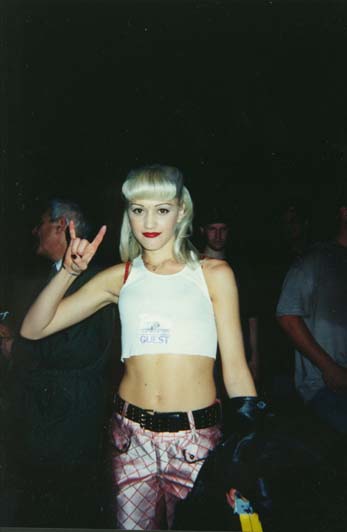 She started this revolution that I attached myself to. That I wasn't "just a girl" but I could do anything! A heroine in my book.
I worked at a local cafe for EXTRA money to spend on whatever the heck I wanted to buy. It's not like I had any bills. AHHH…those were the days. ;)
I had gotten over my shyness of boys and finally got a boyfriend. I don't mean this is a weird way, but you never ever forget your first love. He changed my life as I knew it. I will forever be thankful to him for getting me out of my "Small town small minds" mentality. He taught me about life and music and love in ways I never knew were real. It was slim pickins in my small town and I happened to stumble upon an enigma.  His fun lifestyle changed me forever to who I am today. Who knew that there was more than redneck or jock boys to date AND music way better than the "top 40" that I was used to?!!?  He is happily married today and I couldn't be more happy for him and what he accomplished in his life so far.  We meet people at different times in our lives to teach us something. I learned so much from him. I hope he knows the impact on my life he had.
During that time my summers were spent at the river or at a local pool for hours on end. It really was the best teenage life anyone could ask for. Warm summer nights sparkled with the lights of fireflies and sound tracked by the chirping of crickets. The innocence of that time was magical. There are times that I hear music from those days and my heart aches for it. If only I could go back there at least a couple times a year. I didn't have a care in the world.  NOT saying where I am now is amazing….it's just a whole other world when you are sixteen.
Flash forward 19 years later!
"I never really gave up on
Breaking out of this two-star town.
I got the green light, I got a little fight."- The Killers
These days I am living in the exact opposite of Bandera, Texas. I am in Los Angeles, California. What I love most about L.A. is that is full of dreamers. The majority of people I meet or even overhear when I am out, are all talking about their lives and goals. They are hopeful and looking forward to creating a future. Just like anywhere in the world…there are a few people that I don't quite get…but that is their life and that is how they choose to live…so you go guys! Endless entertainment.  If you want to get a glimpse of what I mean…go check out Overheard L.A. on Instagram. Trust me. It's amazing.
I still love that band that was introduced to me all those years ago…and now THEY support ME! Never ever thought would happen in my younger days.  Pictured below is Mike Herrera of MXPX who I have interviewed a couple times for this very site! :)
My diet has taken a bit of a turn. Now I am vegan…with a craving for a  REAL grilled cheese every now and then. ( Especially one from the Dairy Queen back home) So happy that there are some legit alternative cheeses out there now! YUM! These days I can't get through 1/2 a can of Dr. Pepper without feeling like my teeth are going to fall out! So strange how things change. Now my favorite thing ever is hummus! (Especially the homemade hummus that my hubby makes with parsley! HUMMUS =YUMMUS.
I still to this day have a MEGA girl crush on that Miss Stefani….yet now I can randomly spot her out in public. That would NEVER ever happen back home in Texas. One time I saw her, and it took everything in me not to squeal. My husband whispered in my ear…"be cool." Never in my wildest dreams would I think I would see her, getting out of her car for brunch…walking distance from my house. That teenage fandom has never ever left me when it comes to her.  That gal is still and forever will be a legend to me.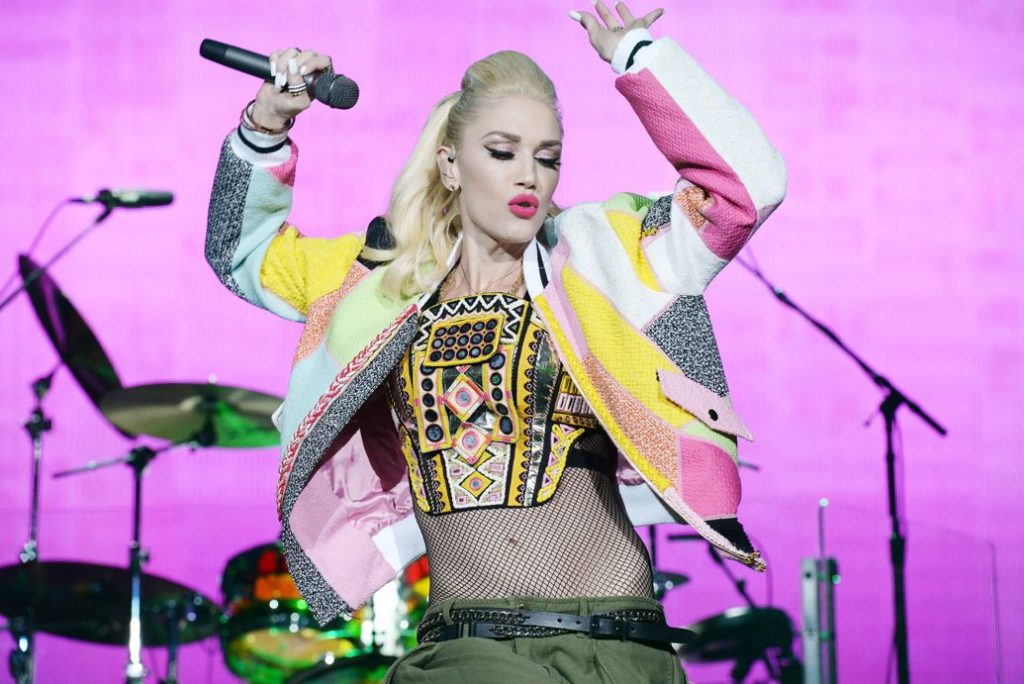 I now have a boyfriend for life!!! I married such a wonderful fella! Mark is the best husband and the best human I have ever known.  I know that I can be a bit much to handle at times with my anxieties and irrational thinking about pretty much every little thing in life. He brings out a calmness in me, that no one has ever been able to do. He pushes me to reach my goals and achieve my dreams. I don't know where I would be without that cute peanut. I am beyond blessed and he was totally worth the pain and heartache I had to go through to find him. <3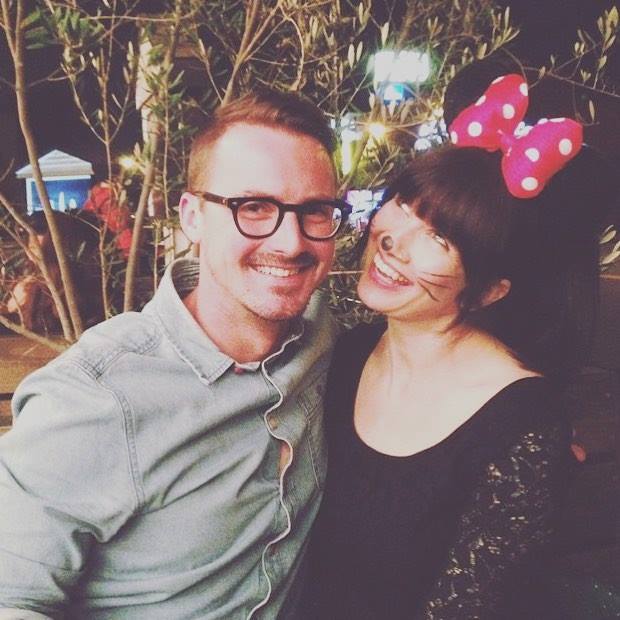 On a more serious note….it seems that this is the age people start thinking of starting a family. To be totally honest it both excites and completely terrifies me. I still feel I have time…but what if I don't? This could totally be my anxiety talking to me….but what if THIS is my moment in time and if I don't start a family now I may never have the chance? THAT scares me so much. At the same time, I don't feel ready for taking that step just yet. It makes me feel a bit selfish and a little nuts when a lot of my friends are starting families and I am over there "figuring out life."  The more and more I think about this, I have to remind myself that everyone has a different path. This is mine. And I feel as if it's right for me and my husband. Maybe my 36th year will be the time? If not…I will always be open to adoption if I am not able to have children of my own. It's tough to think about though. My biggest fear is that I will miss opportunities trying to make other things happen…that may never come to a conclusion.  Actually this doesn't necessarily apply to just this moment in my life…but all parts of my life.
SO! My goals for 35 are:
TRY not to overthink every single little detail of my life and live in every moment.
I say this a lot….but LESS SALT and LESS alcohol. ( my 30(ish) year old body shows every single bit of that!)
Write this story that has been in my mind for a very long time. Would love to get this on paper/computer.
Get out more. Don't be such a hermit crab! Less Netflix and chillin'!!
Interview Gwen Stefani (this may be wishful thinking….but hey! Let's throw it out there and see what happens! You never know!)
More Mosaic and less sleeping in on Sundays. Community is key.
Draw//Watercolor more. ( I love it and should be more creative in this area)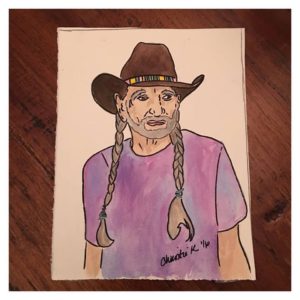 Talk with my family more. I talk to my mom every single day, but I would love to chat with my dad and brother more.
Travel home and to Detroit to see Mark's family this year. It's hard to get away at times, but it's important to see family.
All in all…I want to change the way I see things. I want to experience more. Worry less…(at least work on trying not too). Make more memories. Enjoy each day and see it as a blessing.
Cheers to THIRTY FIVE.
XOXO,
Christie Gee-Kellems
Follow me on Instagram!
[Click link below]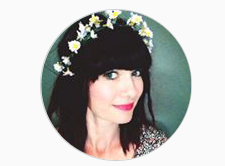 Music by : Night Sea