UPDATE!!
(August 8, 2016)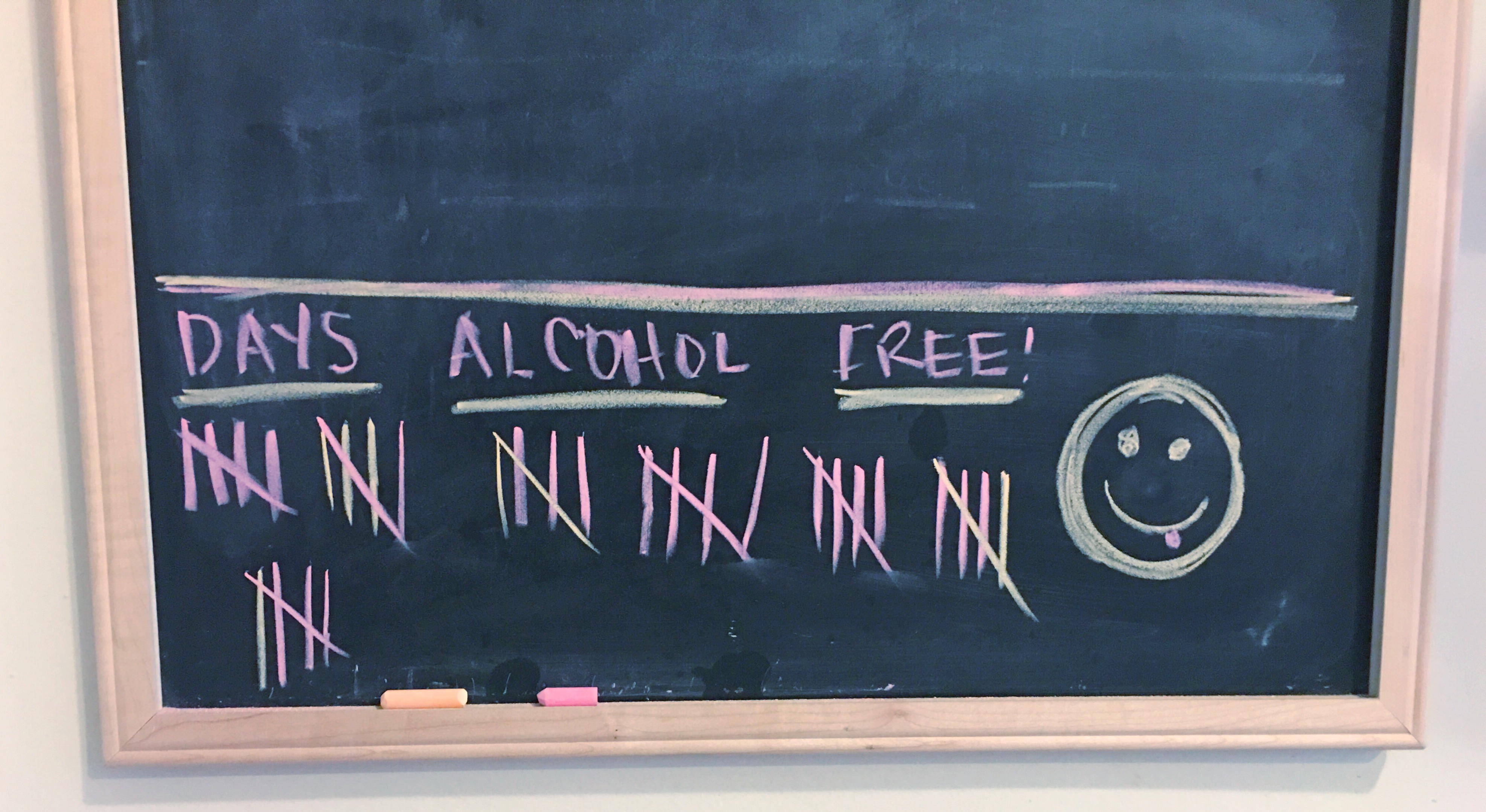 I did it, you guys! 35 NO Alcohol challenge! I must say it wasn't as hard as I was anticipating! I remember putting that first check mark on the chalkboard and thought…"oh man…this is going to be a LONNNNNG 35 days!" But it turned out it was pretty great. The results have been:
I have had less anxiety
I have slept better (minus the nights where my sinus' attacked me)
My workouts have improved due to the energy level that has increased
My body just plain feels better. Before this 35 days challenge I had constant stomach aches, so it was very interesting to see how this has effected that part of me.
So yeah! I am happy that I took the challenge. I now plan to drink as casual as you can get. If it gets to the point where I feel like I am taking a bad turn I will do another challenge for a longer period of time. I definitely encourage anyone to take a "no alcohol" challenge. Even if you don't do it for the same reasons I did, your body and mind will thank you!
Begin Original Post
I am turning 35 in 9 days. I decided that I wanted to my 35th year to be off to a healthier start. This past weekend I, my husband and two of our favorite people Lisa and Josh went up to Big Bear to celebrate the 4th of July weekend! We had so much fun…..and I had so so much alcohol. Here is the deal. It's not like this is something I do casually. I drink every single day. It has me a bit worried actually. I think it may be a combination of chilling me out (due to anxiety issues) and also that it's just so dang yummy. HOWEVER…I have been working out like crazy and none of my clothes fit. They are still too small. I am NOT going to buy bigger clothing. Instead it is time to make a life change. I know that the alcohol is not the only contributor to this problem, (oh those glorious french fries and Fonuts….)but I think that giving it up will be a great start. I don't want to give it up forever. However, I just want to drink like a normal person who drinks casually with pals and outings. Not……1/2 a bottle of wine a nice and God knows how much whiskey a DAY. I have found some facts that have inspired me to give up alcohol for 35 (ya know….cause its my 35th birthday month) days. I hope that this will help with my workouts, sleeping habits , anxiety issues and not feeling sluggish and blah oh so much. Here are some of the facts I found! Maybe you may find this interesting…..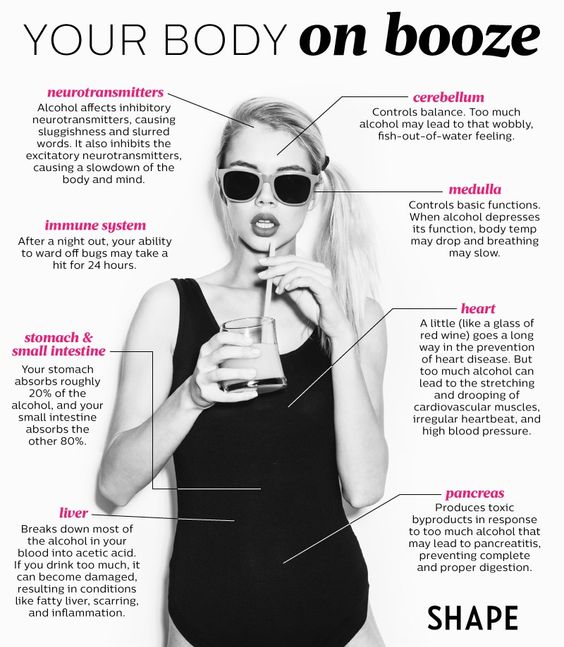 I know that more than a few of these effect me. And frankly it is both scary to me and I want to start year 35 off GREAT! I know….oh wow….no drinking on your birthday??! Bad time to give it up? I figure now is better than never! So Here we go! Beginning JULY 5th, 2016!
***For the record, I do not expect that everyone needs to do this. It is just a personal choice I want to make for myself***
HOWEVER! If you would like to join me in this, I welcome you!
Love,
Christie Gee-Kellems
Music by: Teenage Fanclub