Currently Location

: Los Angeles, California
Hometon

: Bandera, Texas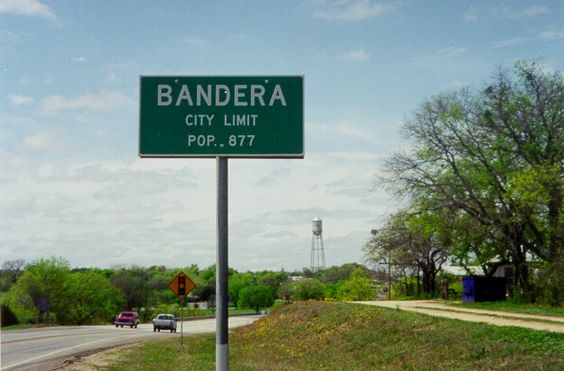 I have been thinking about writing this for sometime now. I want people to understand that "small town folks" aren't all white trash rednecks. Sure…there's a bit of that in small towns. ( HECK I see a lot of that in California..if not more) I can speak from experience. I grew up in a trailer. As a kid it was pretty much the coolest life ever. I would never trade my "white trashy" childhood for anything in the world. Let me expand on this.
In 1981 I was born to a couple of teenagers. My mother was just 18 and my father was 19. Of course they weren't some rich kids who had everything handed to them, so naturally we left that hospital and  went home to the trailer park.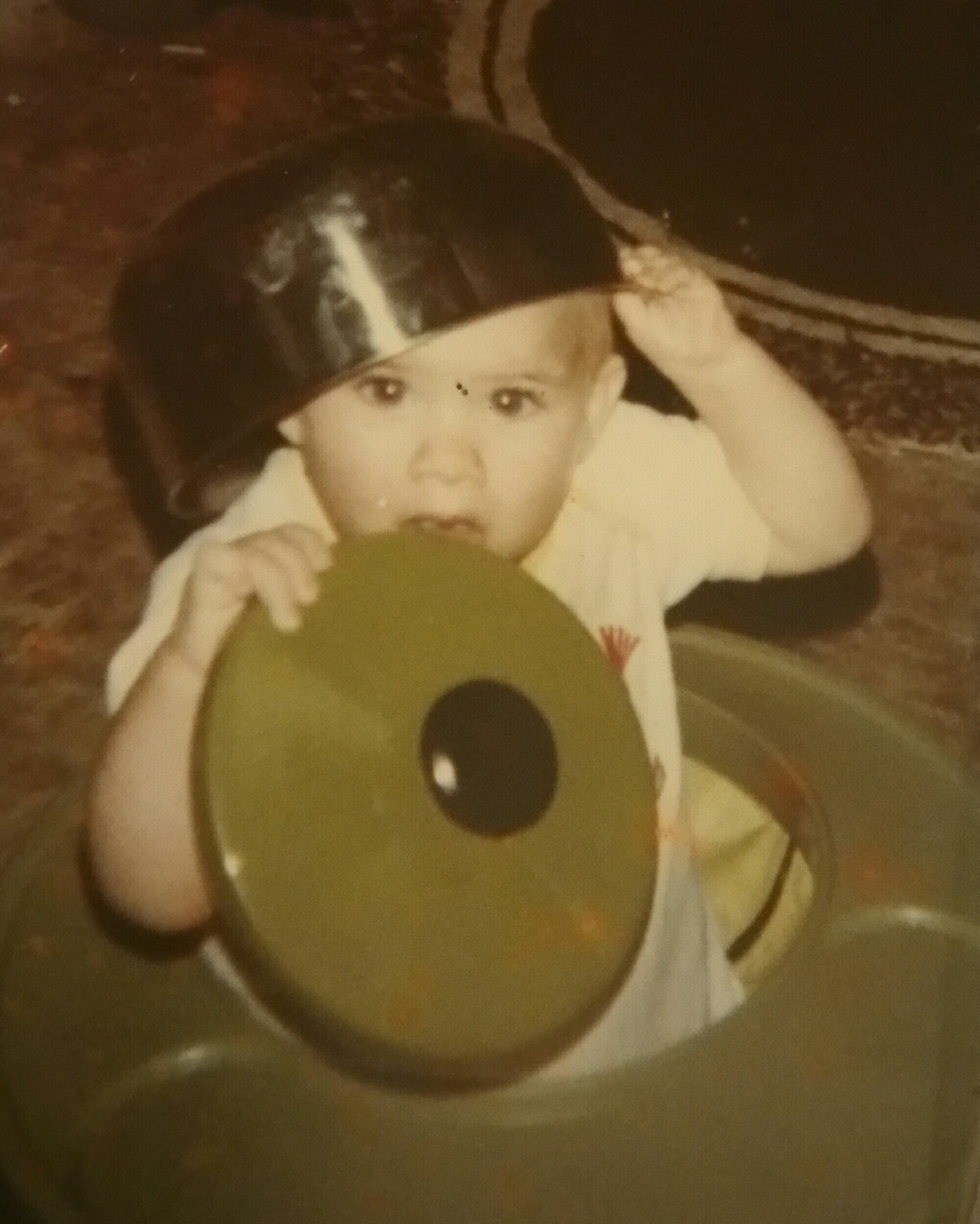 Technically it wasn't a "trailer park"yet the ratio of houses to trailers was about 2 out of 10. As I grew up and gained a little brother, I never understood that living in a trailer was considered poor. We had so much fun! We even had the above ground pool and a trampoline!! ***The ONLY ones in the whole entire neighborhood***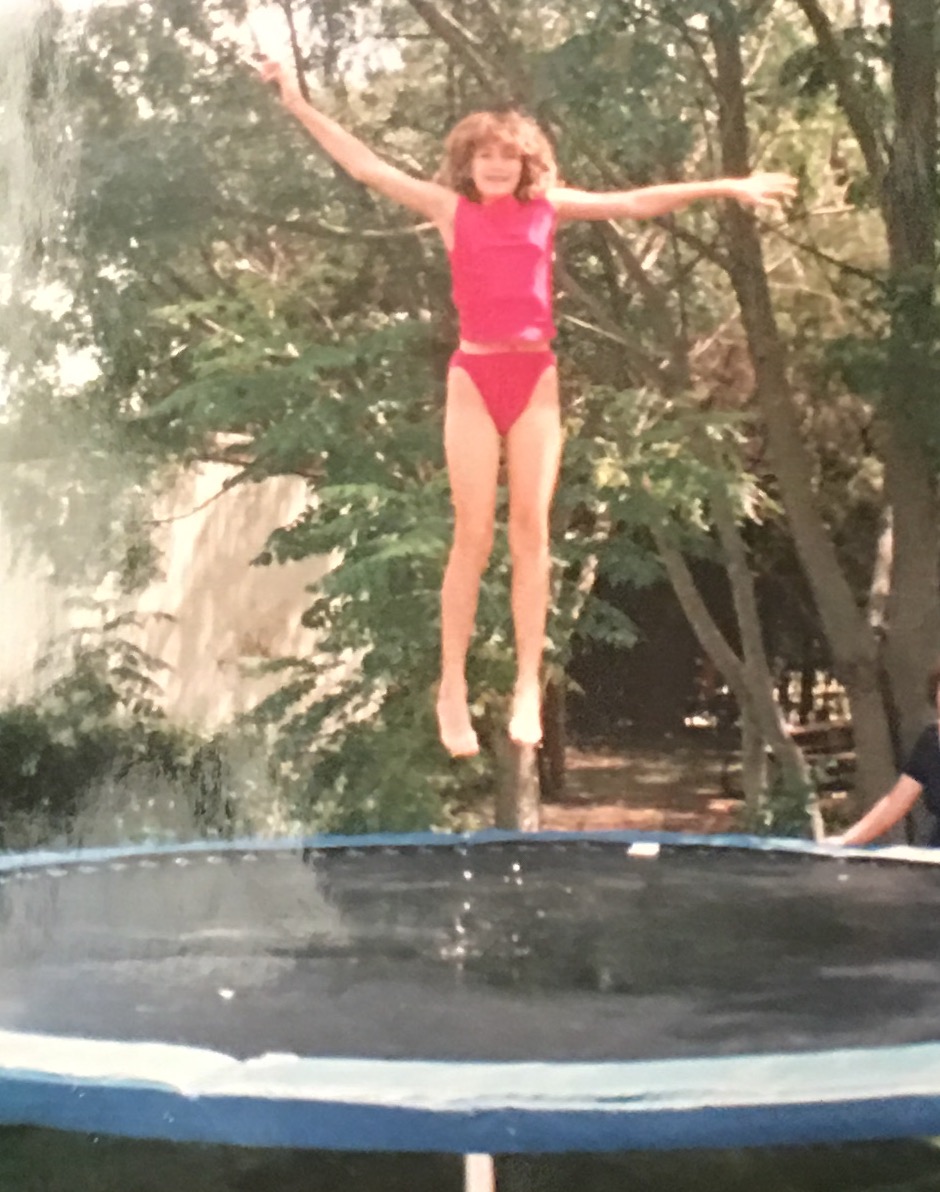 To me….we were rich. It's sad, but I remember getting that trampoline and one day seeing the neighbor kids drag the mattress out of their trailer and jump on it as if they had a trampoline too. I knew…as a kid….even tho we were "poor," we had it better than some. I don't understand how they pulled it off, but my family had the best Christmas' EVER!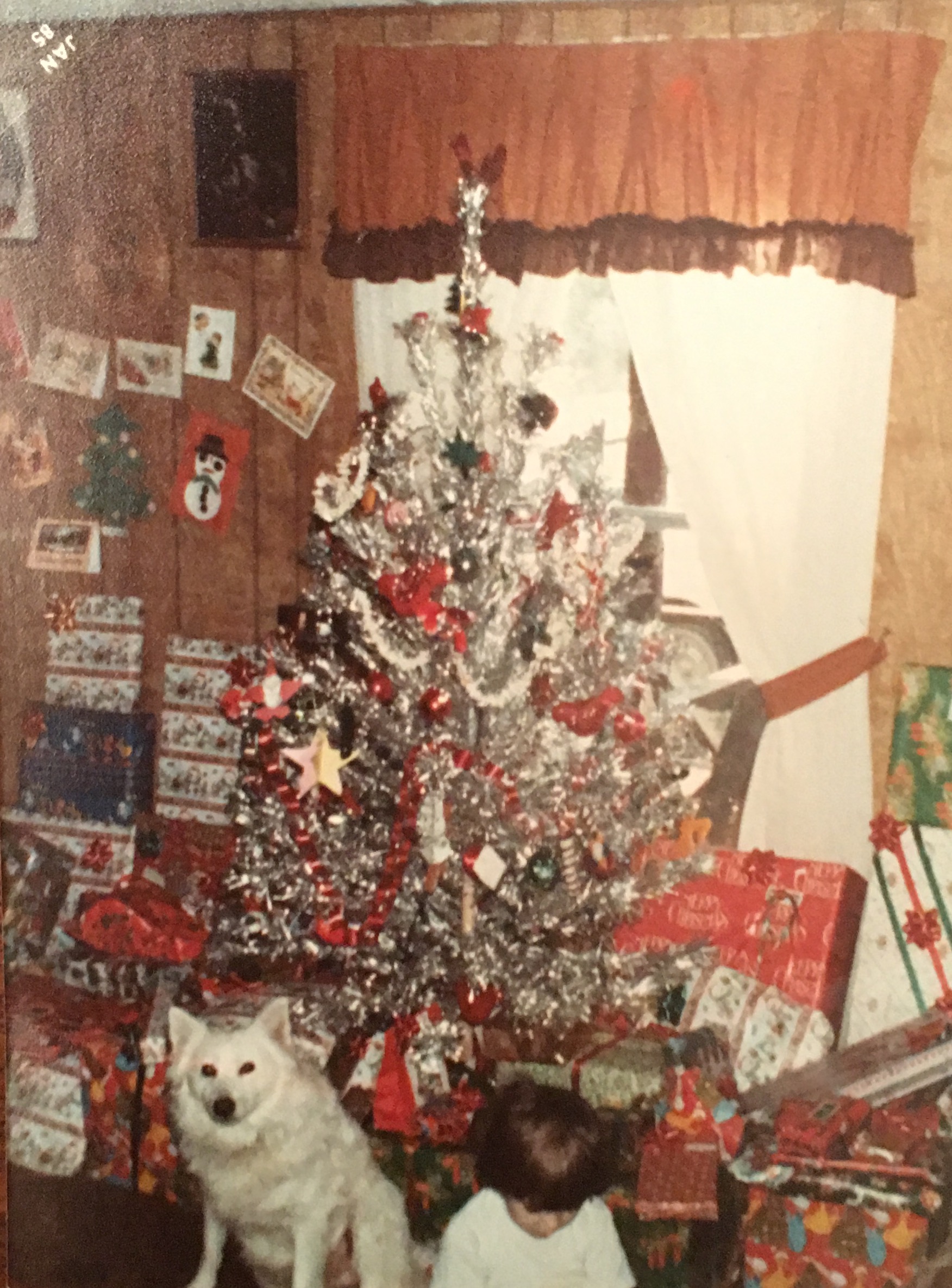 I mean….check out those gifts. There wasn't a year that went by that "Santa" didn't bring us what we wanted. (That dog pictured with me was named Charlie. He was my very first dog and he was the best!) He loved us so much. So much so that one time he was sunbathing upside down in the front yard and I proceeded to pull the "rocks on his tummy" off of him. Ya know what I mean. The kinda rocks only boy dogs have? He let out a yelp but never bit me. It's like he knew I was just some clueless kid trying to help him out. HA! Anyhow…. Christmas was the best. Birthdays too! My brother and I had the best birthday parties! They were always themed and so many kids came and joined the fun!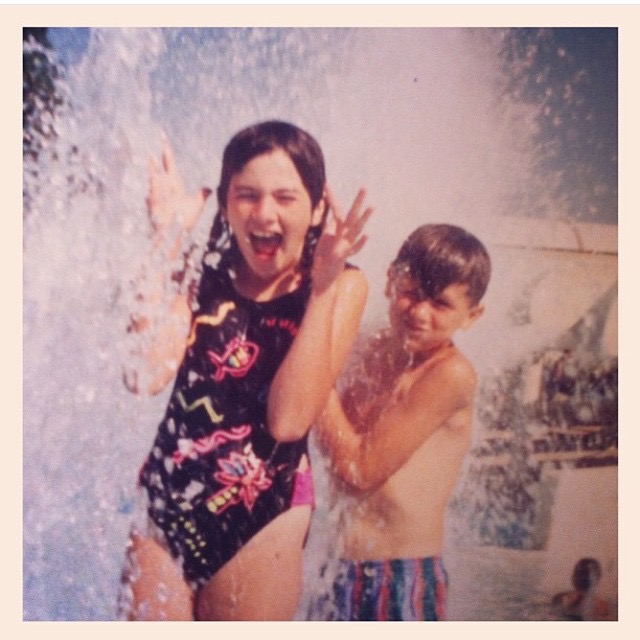 Any holiday was a party! Easter egg decorating was always a blast and then waking up to see what the Easter Bunny brought us was magical.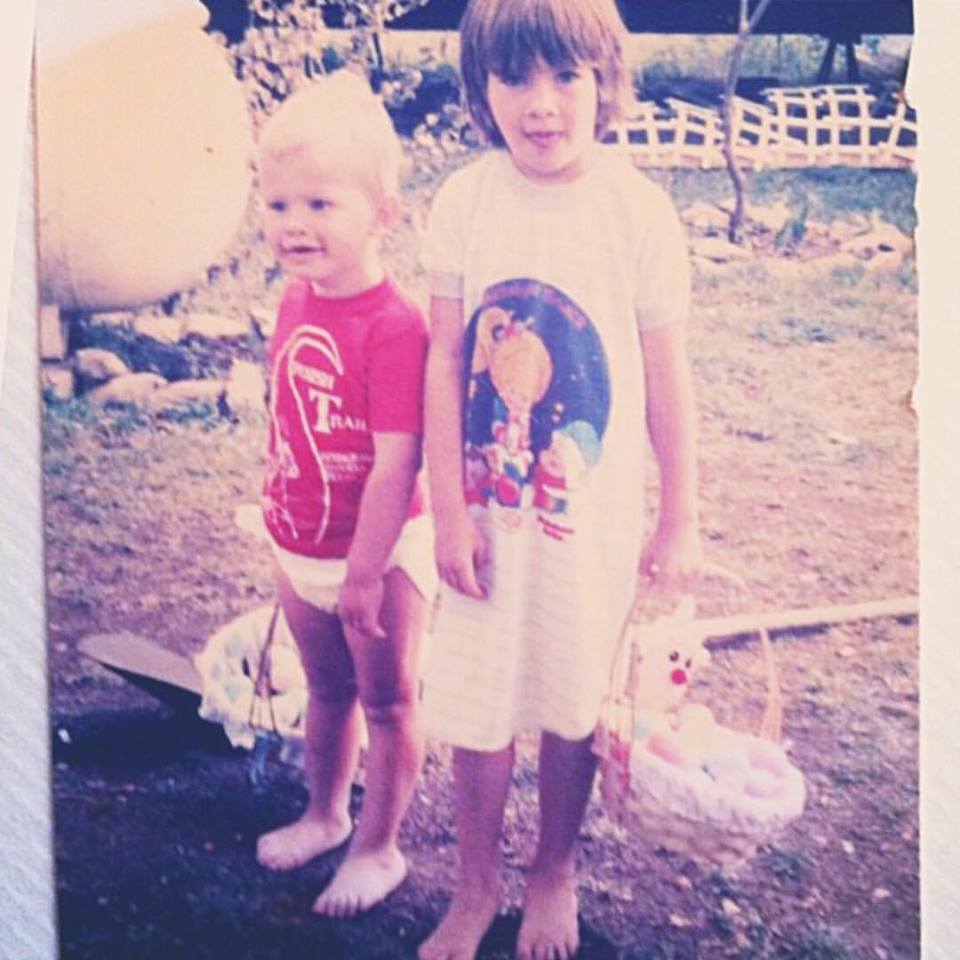 As we continued to grow up, we were given more freedom to go explore town on our bikes. There was never any fear that we were in any danger. I still remember riding all over town until the sun went down, the lighting bugs started to glow and the crickets started chirping. It's almost as if it was natures way of saying…." Ya'll better get home! Supper should be ready soon!" Rainy days were the best! Riding through mud puddles was the ultimate fun time! Even better than that was when we would hop in the station wagon and stick our heads out the window and our parents would drive through HUGE puddles and we would get all wet and muddy. My folks knew how to party! Perks of having young parents! High school changed those bikes I would ride around town into cars full of friends. We would cruise main street (all three stop lights worth)  and hang out  at each others houses, without getting into any trouble. I don't mean to brag….but I was a pretty good kid. The cops in town knew me….but only because everyone knew EVERYONE! Still to this day, I can close my eyes and see everything in it's place. The charming small town vibes of Bandera are so great.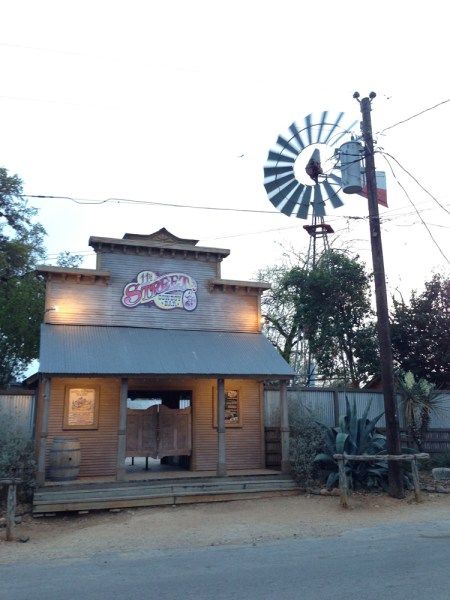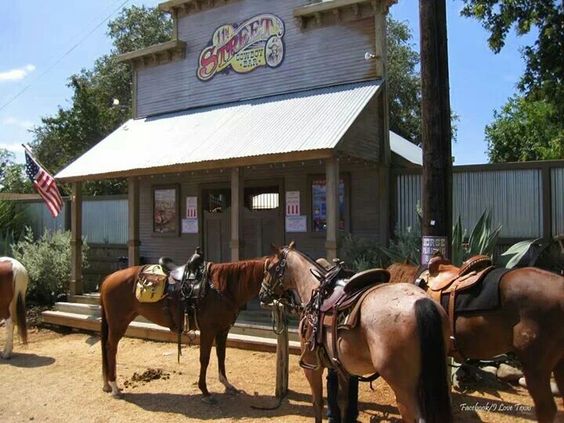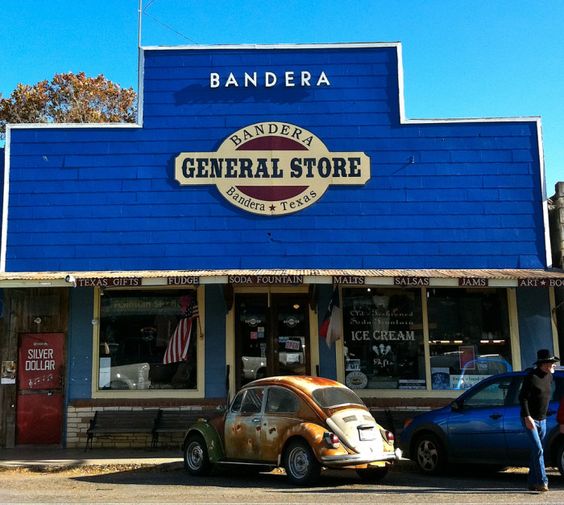 That amazing harlequin Beetle belongs to my pal, Jerry. It is one of my favorite things to see when I go home to visit. It's rusty and full of holes and just dang wonderful.
I grew up mostly in this cafe. ( The one behind all those longhorns!)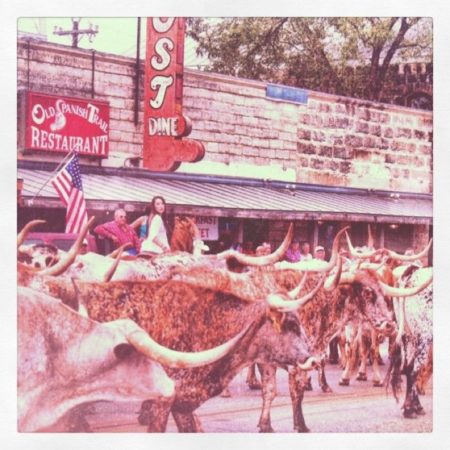 My father started working there in 1978-ish. My mother worked there for quite a few years as well. This is where everyone in town goes to eat. I have done EVERY SINGLE JOB there is to do at this place. From washing dishes to waitressing up until I moved to L.A.
Here is what I loved most about growing up in a small town:
I would say about 87% of the people you meet are insanely sweet and polite. Of course you may run into some grumps from time to time….but L.A. is overloaded with those so I LOVE that "southern hospitality" feeling back home. Men still open doors for ladies. People will stop traffic to let you illegally jaywalk across the street. It's just normal and no one freaks out about it. You will never be stranded on the side of the road with no one to help you, fearing that some creep is going to stop by and make you feel weird or scared. One time my mom was just out taking a walk through town getting exercise and endless people stopped to ask her if she needed a ride home. It was amazing how random people thought that she must have been without a car and was trying to make her way home. Just the sweetest. If your dog goes missing, the entire neighborhood will be out looking for it until it's found. Thanks to social media, many share their needs on places like Facebook and it seems that stuff just gets done! You need a truck to help you move something? Post about it online and within an hour someone will be at your house with that very truck you needed.
High School Football is a staple in ANY Texas town and or city. Bandera won STATE in 2002 and we will never ever forget that. It will forever be immortalized on that water tower that is high above the town for all to see.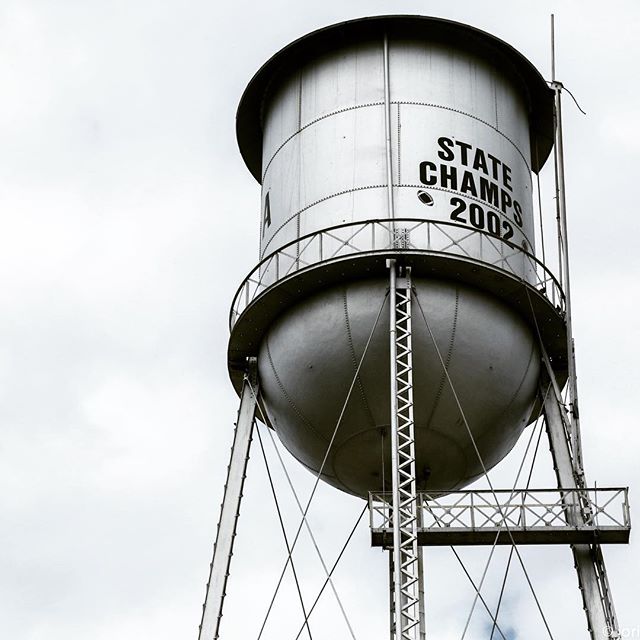 You are introduced to this part of life at an early age…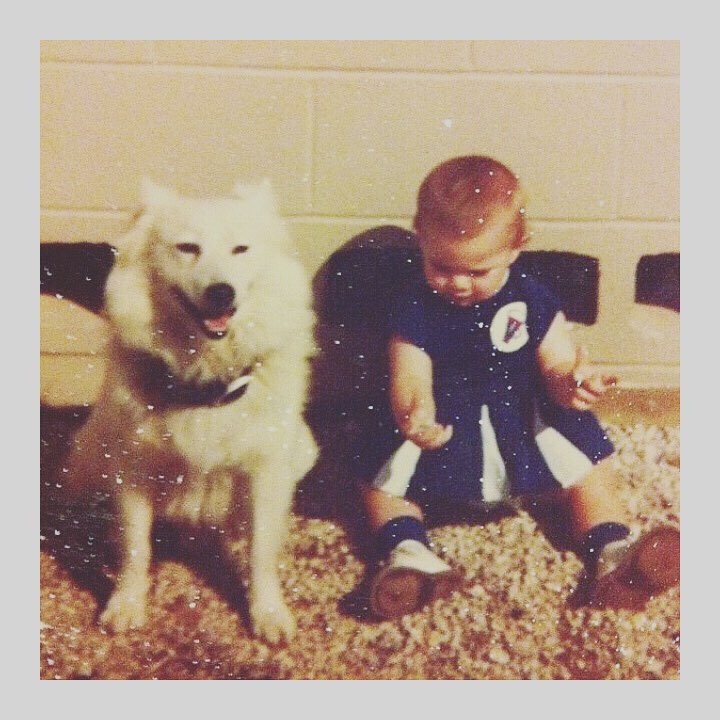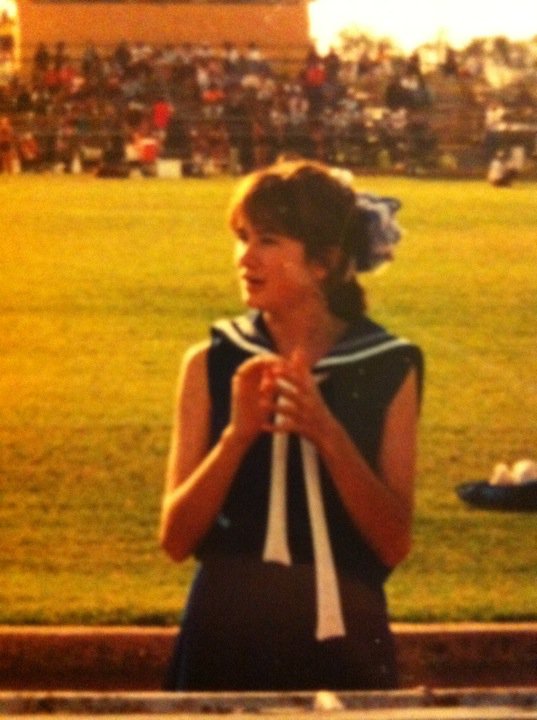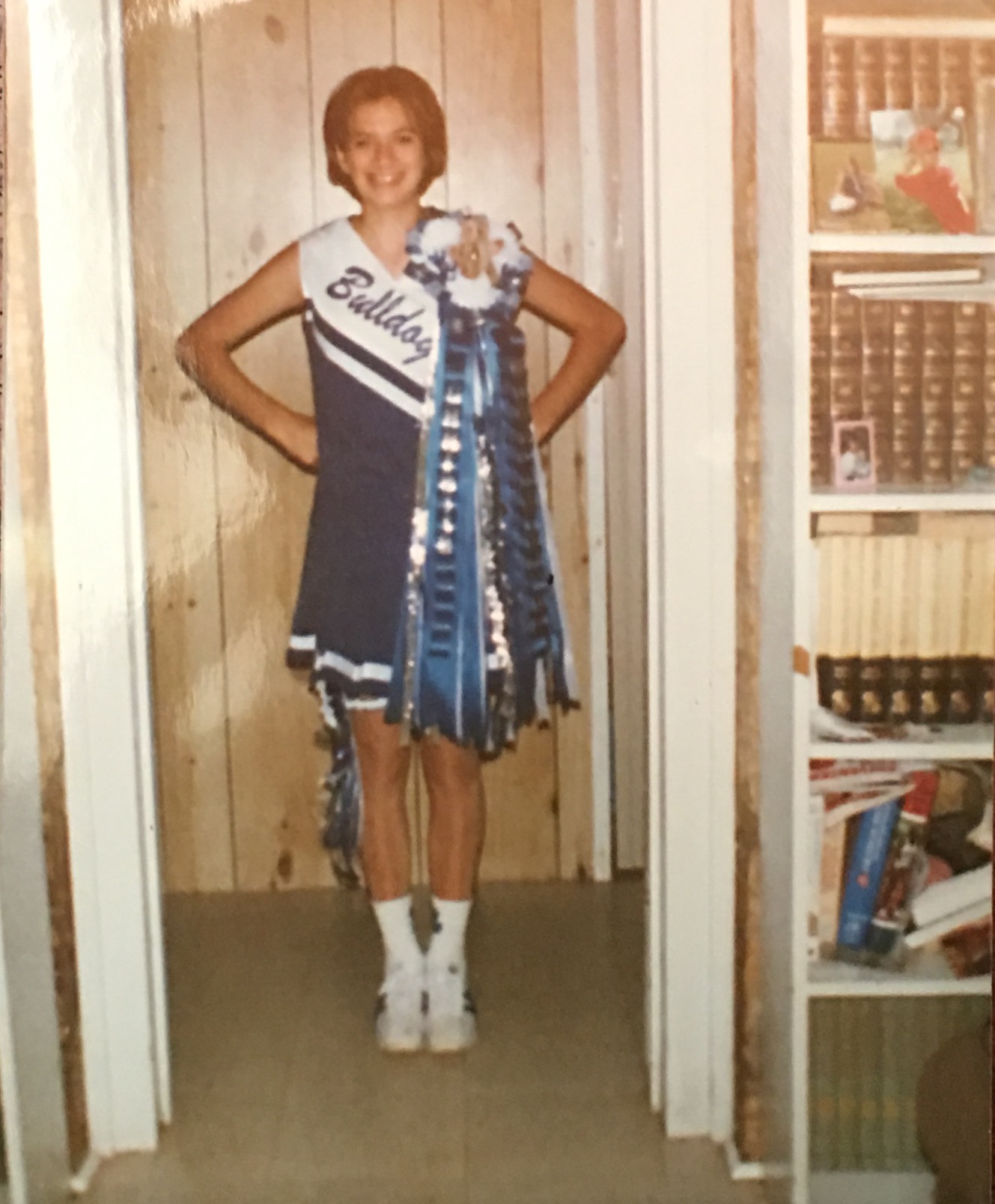 To those who don't know what that thing with all the ribbons is….it's a mum. It's totally normal to wear during Homecoming season. I swear. It is also totally normal to run around a giant bonfire as well. Totally normal. It was once a thing to pay a dollar to smash a donated car with a sledge hammer. Sometimes I wonder about that one….but man…we had fun! Pretty much everyone in school got along. We all grew up together. I think we had about 175 in my graduating class. We were like a big family. A big family where some of the kids thought that they were too cool at times. But there was rarely ever any major problems. No bomb threats. No metal detectors. THIS is how I want to remember home. I want to keep that version on Bandera in my heart. A little bit of that is taken away when I go home. Where there was once a Gas & Go that my uncle John accidentally drove through the window of, is now a Burger King. I just close my eyes and remember that version. There is a scene in Garden State where Andrew and Samantha are sitting in a pool having a chat. He says something to her that really spoke volumes to me. I believe it goes a little something like this…
Andrew: You know that point in your life when you realize the house you grew up in isn't really your home anymore? All of a sudden even though you have some place where you put your shit, that idea of home is gone. 
Samantha: I still feel at home in my house. 
Andrew: You'll see one day when you move out it just sort of happens one day and it's gone. You feel like you can never get it back. It's like you feel homesick for a place that doesn't even exist. Maybe it's like this rite of passage, you know. You won't ever have this feeling again until you create a new idea of home for yourself, you know, for your kids, for the family you start, it's like a cycle or something. I don't know, but I miss the idea of it, you know. Maybe that's all family really is. A group of people that miss the same imaginary place. 
Samantha: [cuddles up to Andrew] Maybe.
I have to be honest and say that I relate to this a lot. Home will always be home. In the words of Kacey Musgraves (revised) "Cause I'm still the girl from Bandera. Had to get away so I could grow. But it don't matter where I'm going, I'll still call my hometown home." Home will always be home. Yet that version that I grew up knowing is no more. Still, an amazing place. I just can't explain it. I do know that I need to hold in my memory and my heart that feeling of HOME. Today that trailer is gone and I have a house to go home to. But the memories of that trailer and my childhood spent in it are priceless.
I really disliked Los Angeles a lot when I first came here. It took me about 5 years to really feel like it was somewhat home. What I have discovered living here is that it's pretty hard to become complacent. Sure, you can be lazy if you like…but Los Angeles is full of dreamers and doers. I can't stand not having a goal.
***Now it's time to stop and hit play on the song below. It helps what I am trying to say next a little easier***
It breaks my heart when I go home and I can see some people from my past that seem to have lost their luster. The brightness in their eyes has faded. To those I want to say that it doesn't matter where you live, you can do amazingly wonderful and world changing things with your life. Life is bigger than the town you live in. I don't want to sound like I have it all figured out because I for sure do NOT!  But this song that is playing is how I feel about home sometimes. I encourage anyone back home that feels that they have lost their dreams and goals along the way to really go after them. It took  me leaving home to understand that. I also learned that you can accomplish wonderfulness no matter where you are. So shoot for the stars. (If you know any local inspiration go see the amazing things Laura and James Mazurek are doing these days. They inspire me daily)
If I could tell this little girl one thing….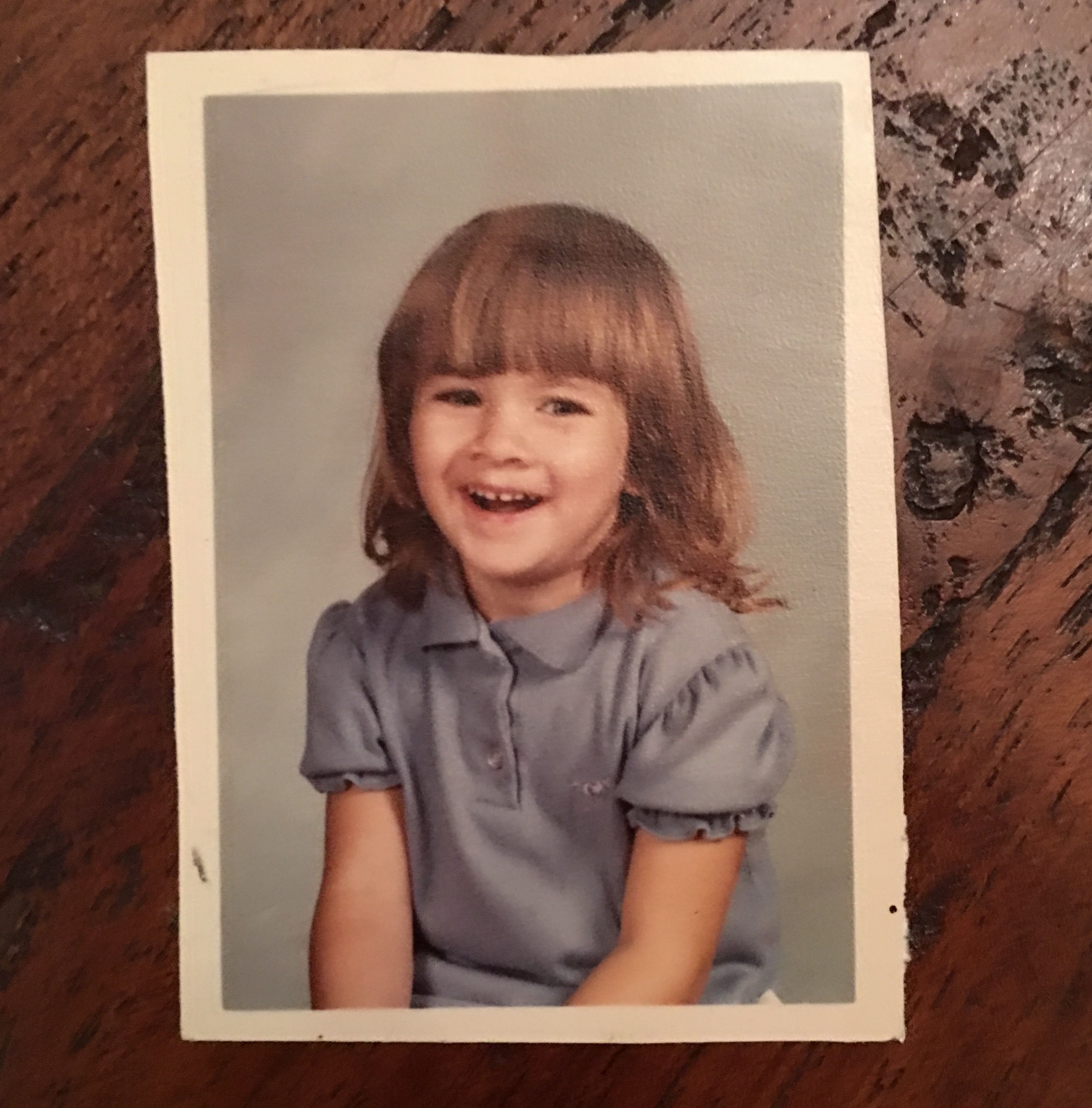 it would be this.
"Dear little Christie. It's ok you grew up in a small town. It's ok you lived in a trailer. Never be ashamed of where you came from. Do amazing things with your life. Go explore the world, but never ever forget home sweet home. Life may be scary at times, but know that you are strong and created for a time as this. There is a reason you are here and no matter where life takes you, you can conquer amazing journeys and dream beautiful dreams. Pursue them with all you've got.  Shoot for those stars that you remember seeing in that small Texas town sky at night. Hold tight to those memories in your heart and you will never NOT be home."
I will make sure that one day my children will  get to spend many a summers back in Texas to get a good dose of small town livin'. It's just good healthy fun. To those of you from Bandera who are reading this, I love y'all dearly and I hope that we can grab a drink at 11th Street or one of the many other bars my next trip home. It's way over due.
With lots of love, respect and a Yee Haw,
Christie Gee- Kellems
Music provided Kacey Musgraves 
Photos of us taken from family albums. The others found on Pinterest. 
XOXO