When I was a little girl I was the biggest dreamer. I would dream  the most southern style dreams like having my own farm in my back yard. Let's keep in mind that I lived on half an acre of land. The odds of that dream coming true were slim to none. I would of course also dream of dancing, being a rock star and even marrying a certain New Kid On The Block. I knew that there was a big world out there and I wanted to SHINE! The difference between me and this little lady named Sophianna Smith is that she full fledged went right after those dreams and is crushing it!  When you are a young girl from a small town sometimes it feels like your dreams are so very  far away. However Sophianna is such an inspiration to me as well as so many other people out there. She is living proof that if you work hard and believe in yourself you can accomplish amazing feats. Be sure to keep an eye out for this rising star! I am thrilled to share my little interview with this amazingly talented and beautiful gal!!
Enjoy!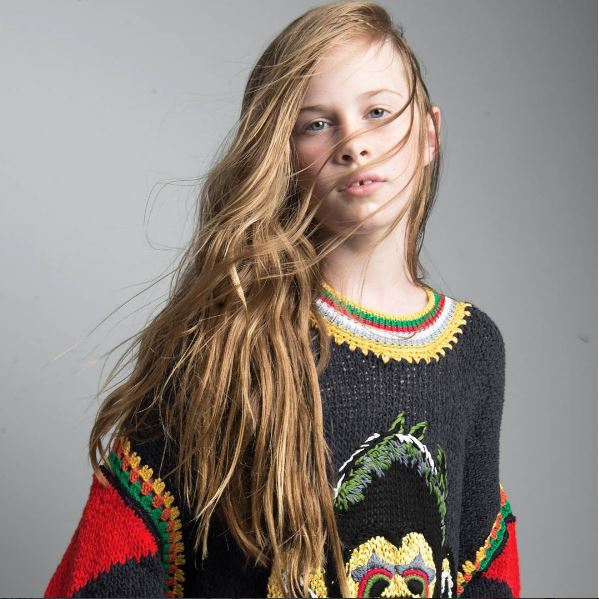 You are so adorable and have such a fun spirit! When did you first fall in love with acting and modeling?
Aww, thank you! When I was 3 years old, I LOVED watching The Disney Channel.  I told my parents that I wanted to be on one of those shows. I just loved singing, and I really wanted to try acting.
This world is full of so many talented girls. Who would you say is your biggest inspiration?
My biggest inspiration is Taylor Swift.  She is a positive role model in the entertainment industry and writes her own music.  She is who got me started songwriting.
You have been quite the traveler lately. What has been your favorite job that you have booked?
My national Walmart commercial that will air this summer was so much fun! The food was amazing!  I had my first Coca Cola, rode the coolest bike all day, and met amazing new buds!
What do you love most about being able to travel?
I love spending fun time with my family.  When I am not on a shoot, my parents find fun new adventures for my brother and I.
Do you have a favorite city?
Los Angeles, for SURE!!
What would you say is your most favorite experience so far?
Going to the Disney Studio lot several times was so exciting, as well as having a special Disney meeting on the 21st floor was such an honor! I have an amazing team of managers and agents that support me, and I can't ever thank them enough!
If you could pick any movie to star in, which role would you pick to portray?
Hmmm, great question!  I like classic movies. Alice from Alice in Wonderland would be neat and a good challenge.
What is your all time most favorite movie?
My favorite movie most recently is probably Gem and the Holograms. I love anything with singing really!
You love to sing! And you are quite great! Do you have a favorite band or artist?
 Singing and songwriting is my favorite. I have 6 songs written to date.  Taylor Swift, Zendaya, and Alessia Cara are a few of my favorite artists!
What is the biggest difference between Texas and the places you have traveled?
 The traffic is HORRIBLE in bigger cities, much different from the country living where I am from.  You have to leave a million hours early to make it to a booking in Los Angeles or New York City.  In Texas it is not like that at all.
What advice would you give young girls out in the world who are trying to pursue their very own dreams?
ANYONE can follow their dreams, you just have to do it and believe!!!!!! It just takes ONE YES!!!!!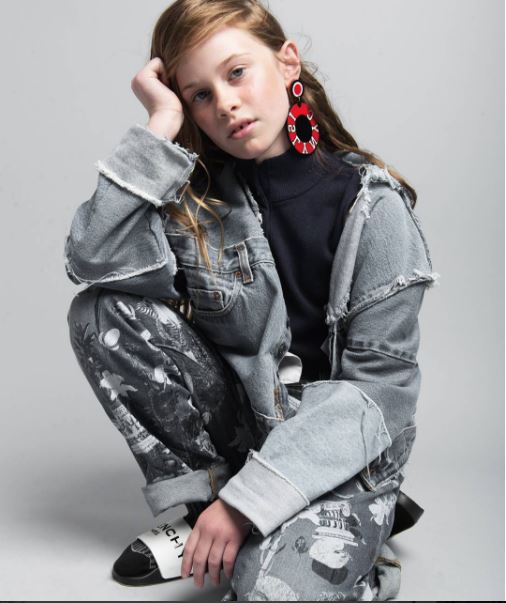 I want to thank the very sweet Sophianna for taking the time from her adventurous life to do this interview with me. I want this lovely lady that she is doing an amazing job! Keep up the fantastic work! Excited to see what the world has in store for you! I truly believe you have what it takes to be an amazing voice of your generation.
To the readers, you can follow her adventures on her INSTAGRAM!
Amazing photography by:
XOXO,
Christie Gee-Kellems