I am big fan of anyone who decides to make the world a better place! Especially ladies who are out to do so! The Crybaby Club is out to do that very thing! I would love to quote their mission in their very own words because it is written oh, so lovely!
"It is the mission of The Crybaby Club to teach young girls and women that being sensitive does not trivialize their existence, negate their power or desecrate their worth. The club also believes that it is vital to teach boys and reteach men how to not be afraid of their feelings, and to deconstruct the myths of hyper-masculinity and hyper-femininity, and replace them with ideas and gestures of radical softness, and emotional self awareness. It is the belief of the club that emotional people are the ones that hold true strength inside of them,  because they are not afraid to let themselves feel."
How amazing is THAT!? I have loved what these wonderful ladies have been up to for a while now! I have contributed to their  blog and I have also interviewed them for my very own blog. <3 (You can read that here)
This week The Crybaby Club sent me over one of their super fun Subscription Boxes and I adore it!!!
Here is what you can find in their box this month!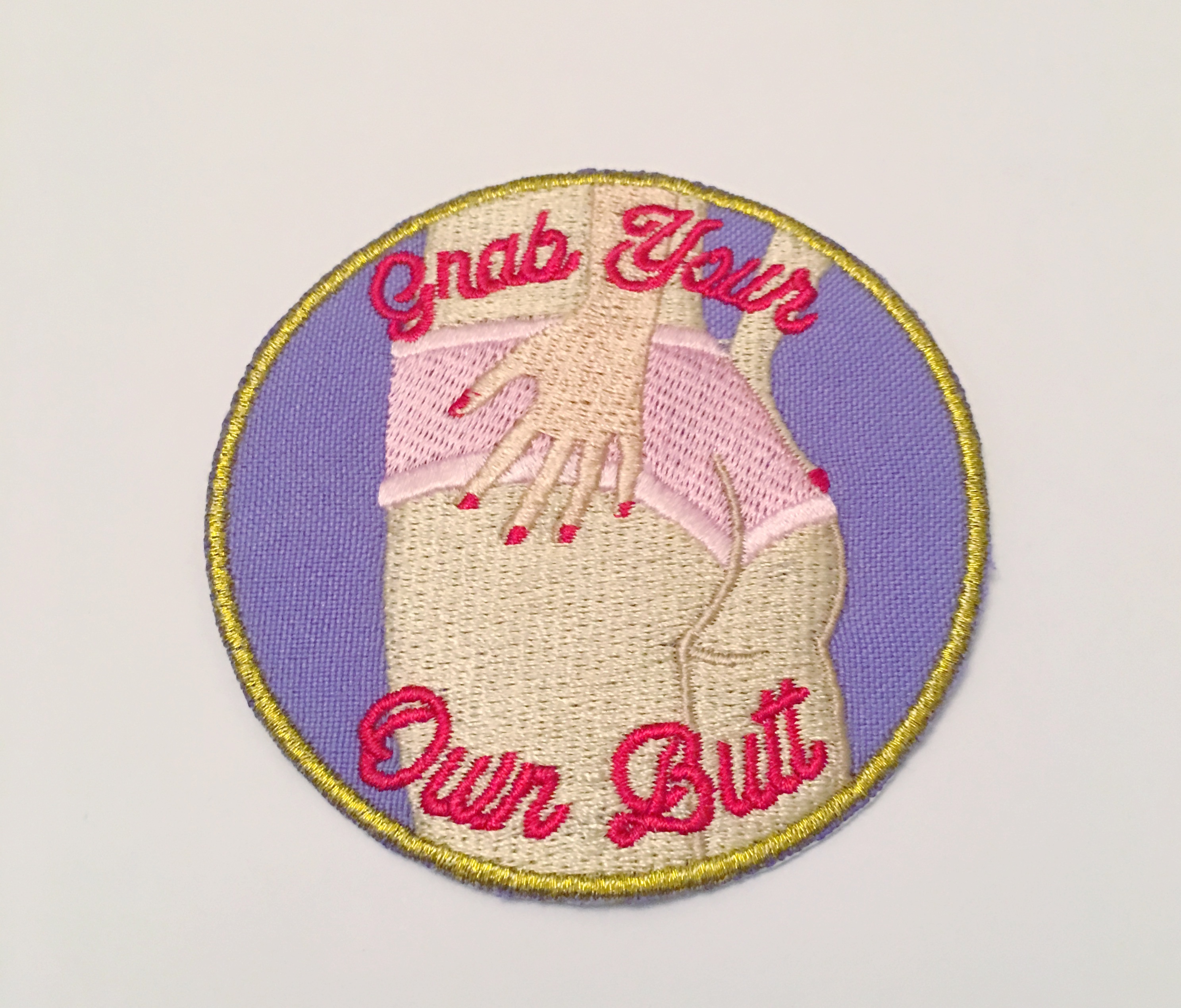 This patch is one of my favorites in the box! It is made by Eye Of The Mountain. I can't wait to attach it to my denim jacket or favorite jeans!
The Crybaby Club made the print below and I love it. It will daily remind me that things WILL be ok even if that particular hour, day, week, etc. is lousy and to stay as strong as possible and persevere!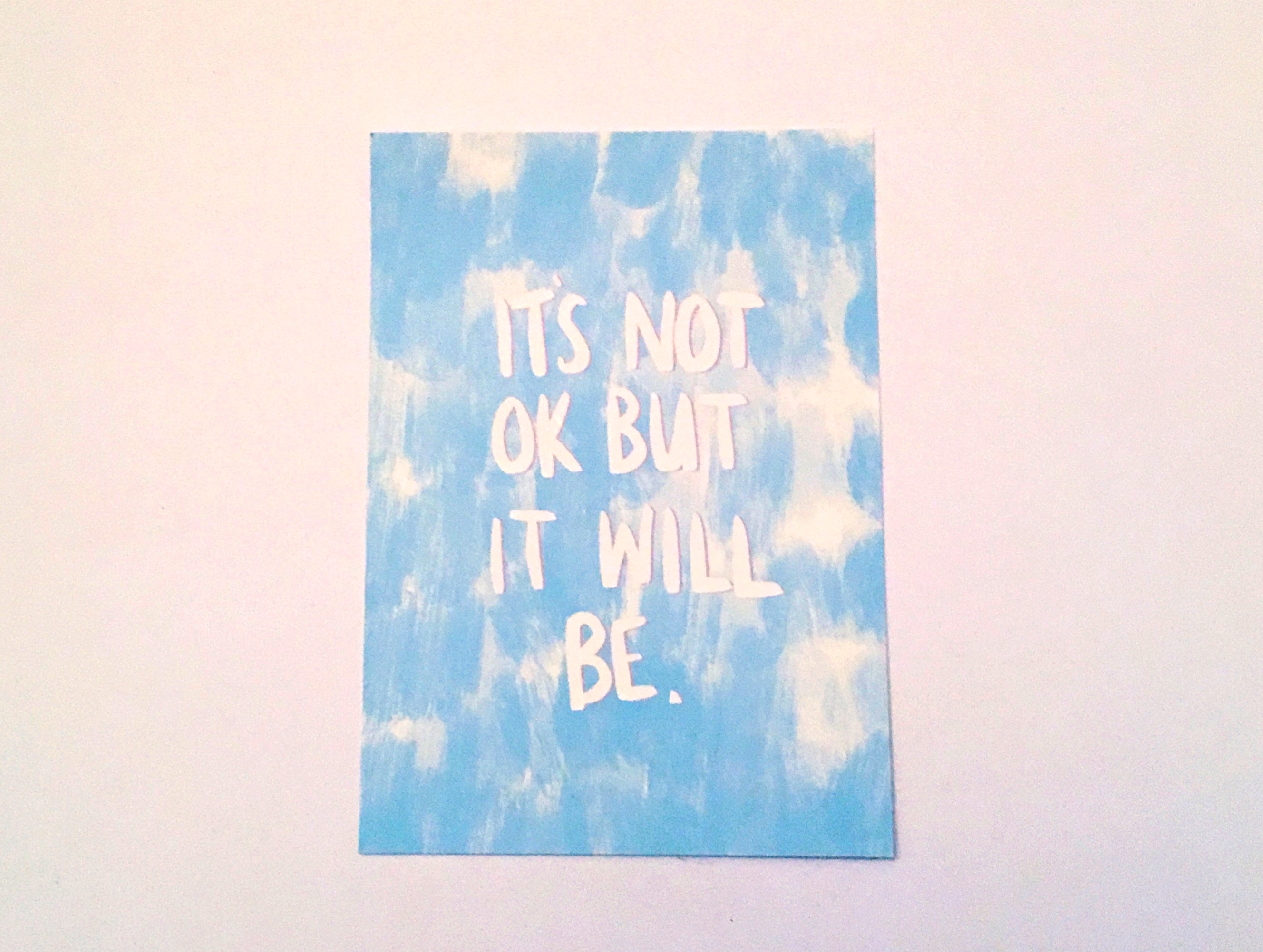 Next up we have some cutie enamel pins!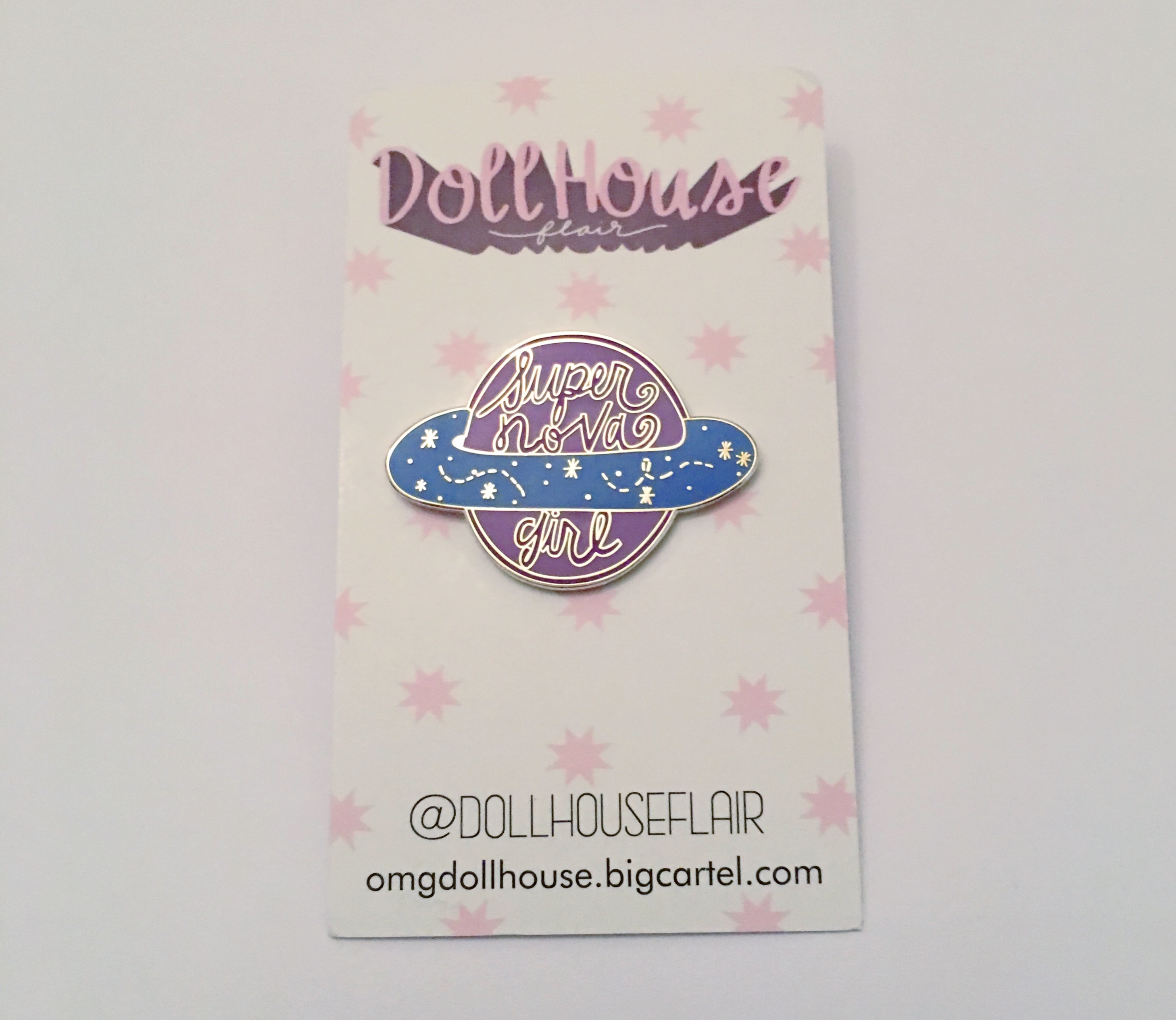 This out of this world Super Nova Girl pin is made by Doll House Flair!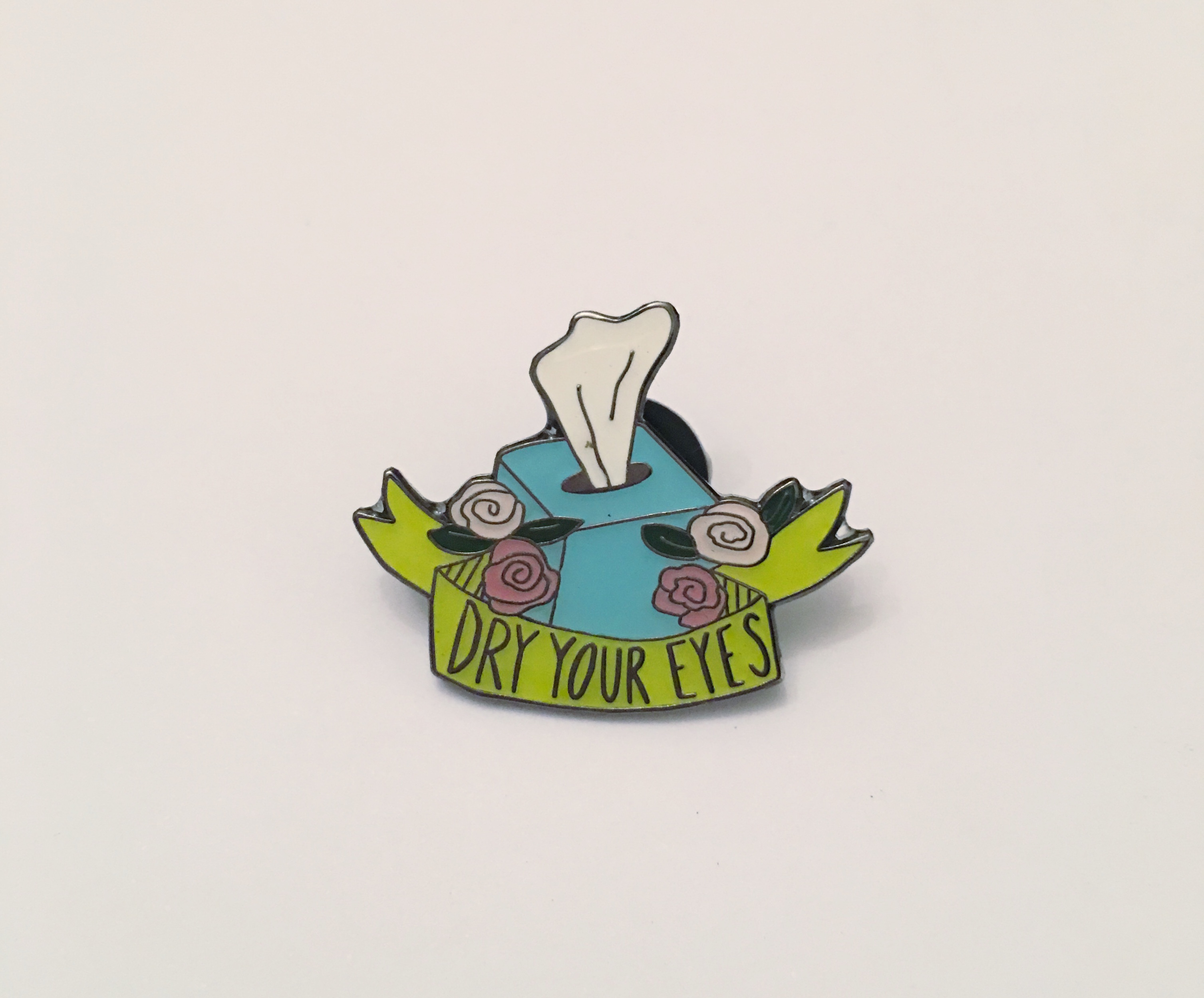 This particular pin is made by The Crybaby Club themselves! SUPER cute!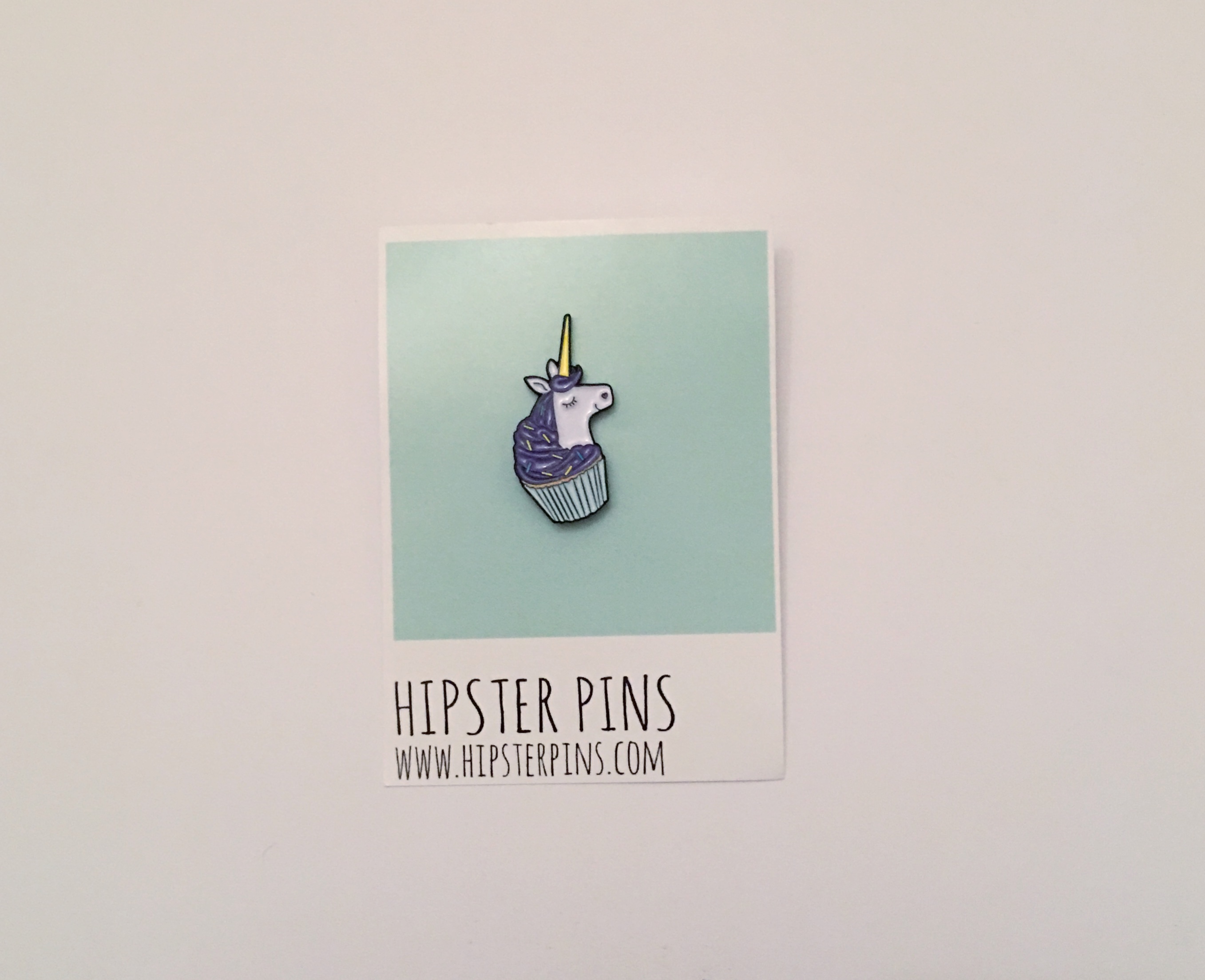 Hipster Pins makes this mega adorable Unicorn Cupcake pin! MMM…I soooo go for a cupcake right now!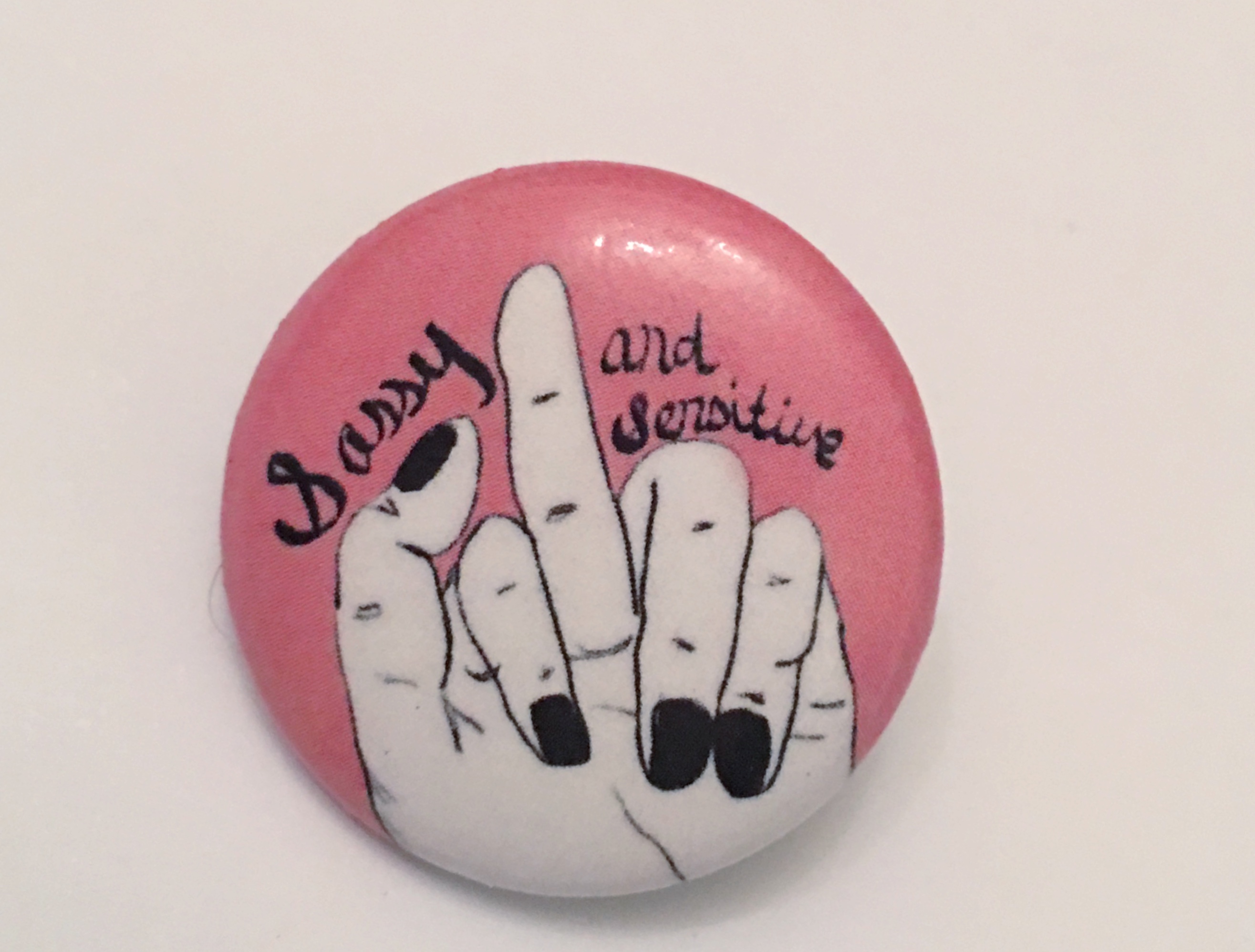 Get sassy and stay sassy with this button made by The Eudaimonic!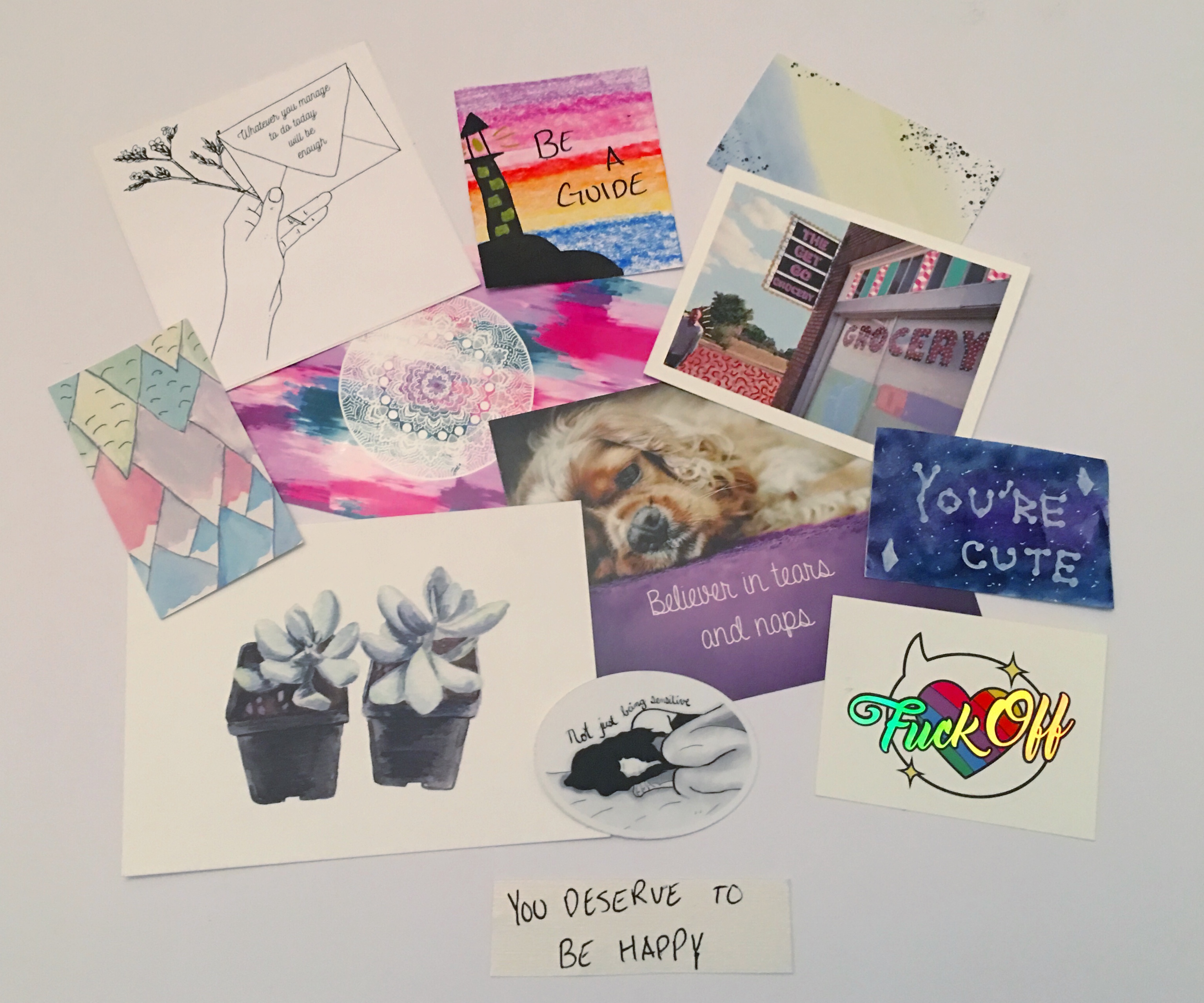 You will also receive some cute cards, stickers and homemade goodies by:
Last but for sure not least is this boss babe worthy tote! It is made by Woke Brown Feminist!!!!!!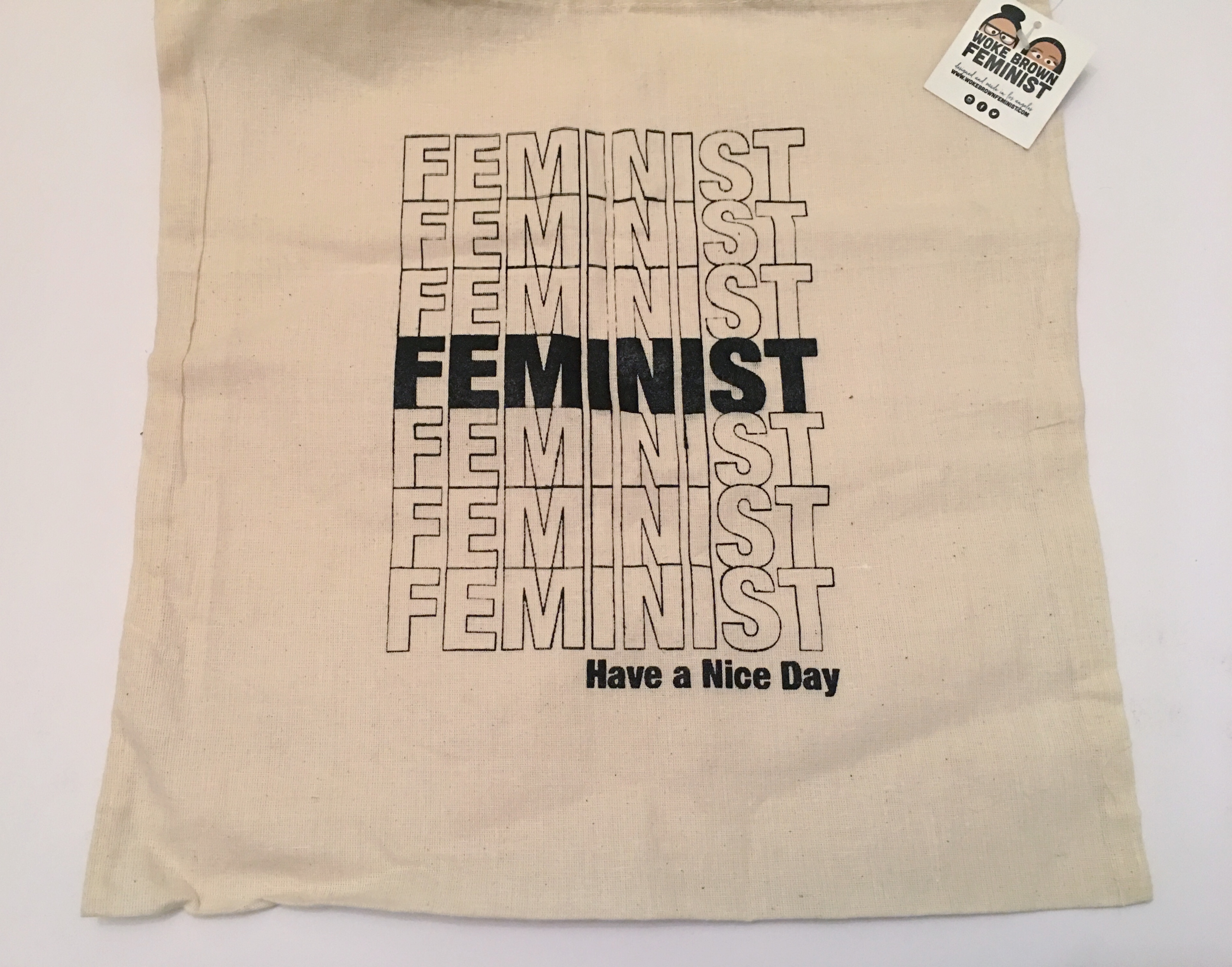 I am officially on board with these boxes of fun and I can't wait to pin, stick, display and tote all of these gems!!!
Again I have to quote the Crybabies themselves about what these boxes are about!
"Every Crybaby Box will have a curated assortment of mystery items with a total retail value of over $50 (sometimes even more) from creatives from all around the world! Our goal with this box is to support small business owners while putting a smile on your face at the same time! Most of the goodies inside are totally exclusive to the box and can't be found anywhere else. The boxes may also include rare first edition items before they are released in our store! The types of items vary on the box, but often include art prints, cards, apparel, beauty accessories, etc."
You can read more about these boxes and catch up with the girls themselves! All you have to do is click HERE!
I give these boxes 5 out of 5 stars covered in the shiniest of glitter!
Do yourself a favor and check out what The Crybaby Gang is about and visit their store where they have some awesome products for you to feast your eyes upon!!!!!
I want to personally thank the gals for letting me be a part of their world and for bringing light and positivity into this universe!!
XOXO,
Christie Gee-Kellems
IF YOU LIKE WHAT YOU HAVE  SEEN/READ HERE I WOULD LOVE FOR YOU TO SHARE THIS BLOG WITH YOUR PALS! SAVE THE PHOTO BELOW/ SHARE TO FACEBOOK & INSTAGRAM.
THANK YOU SO VERY MUCH FOR YOUR SUPPORT. IT MEANS THE WORLD TO ME. XOXO