This year I spent time focusing on those who inspired me to be more creative and brave! Here are my favorite moments from those interviews in 2016! In NO particular order I give present….
The Best Of 2016
---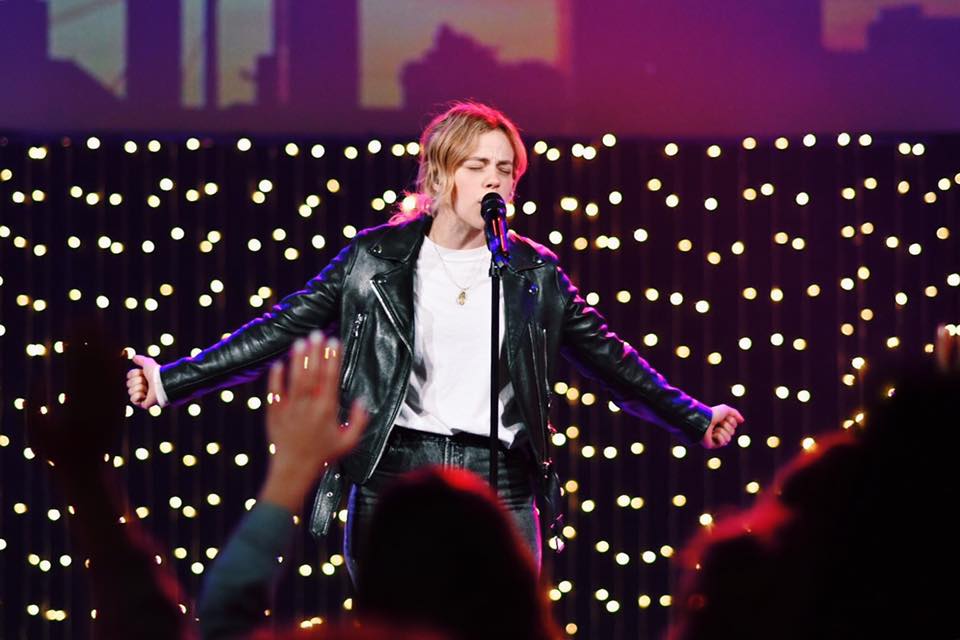 What advice would you have to anyone who loves to sing but is afraid of letting their voice be heard?
"Use fear as motivation, use it as drive and as fuel to step up. Fear is loud but let your voice be louder. God will use those moments not only to build you up but to be a light for people who are more afraid than you."- Mariah McManus-Goss
---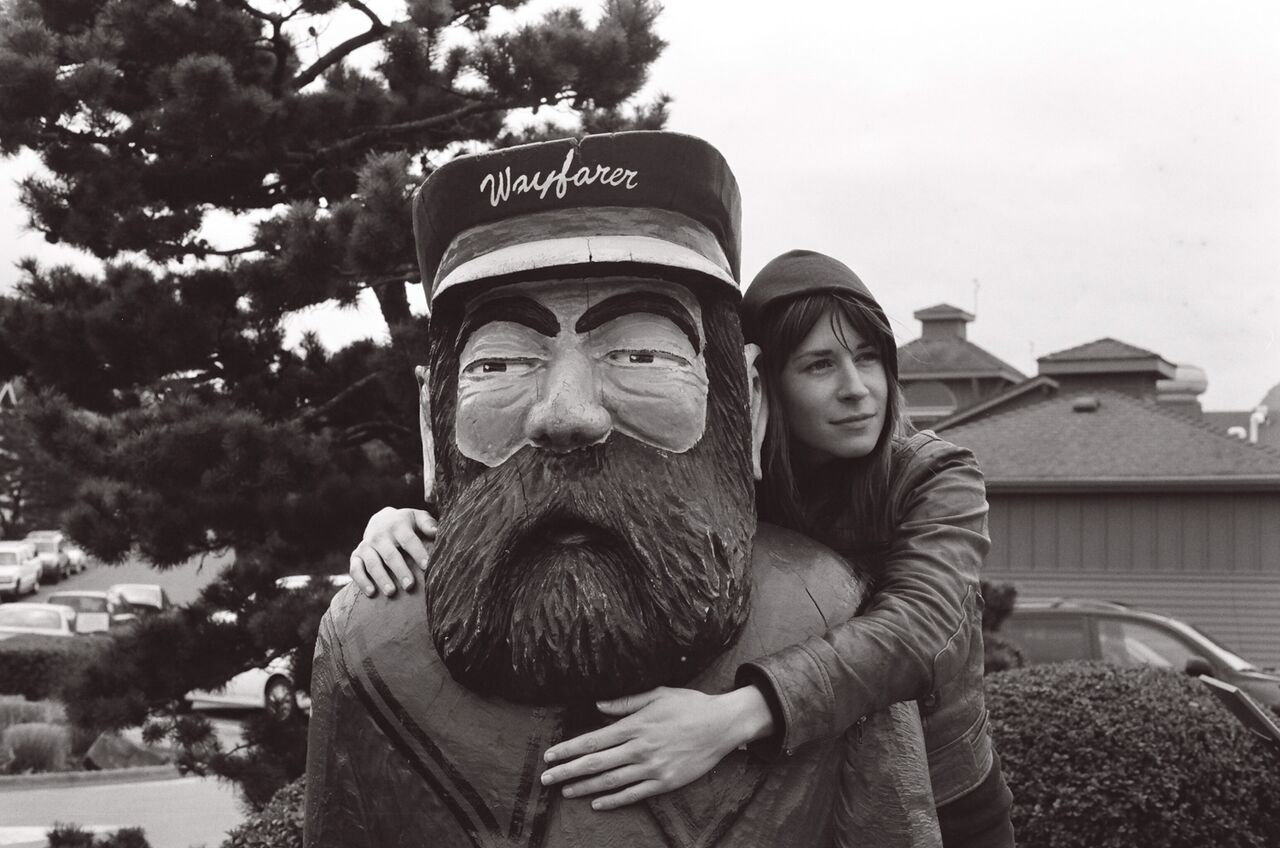 Who or what are your inspirations?
"I grew up in the Pacific NW so any mountain, grey day, mushroom or body of water will have me occupied for hours. I feel most inspired when I'm in a natural environment. When I'm out on long runs in the woods, I always remember to stop and take photos. The practice centers me on just about every level. My romantic relationships have always been a source of creative expression for me. I understand that many people follow me on Instagram because I take photos of Ben but I've been photographing all of my partners since I started having serious relationships (which also makes for a lot of burn piles after breakups). I'm not the kind of person who creates well out of sadness or depression. Love and happiness are the best fuel for me. I love observing the people I care about (friends, family, bands, crew, pets, etc.) and capturing all the small moments/twitches/idiosyncrasies that make them who they are. I do it with everyone, but especially the people with whom I spend the most time. That person, now and forever, just happens to be Ben and I couldn't be more grateful. Also, nothing makes me happier than someone who doesn't take photos of themselves too seriously. There are so many bad photos of me on the internet and I really don't care. I also saved the worst photo of me that has ever been taken (10 years ago in Lake Louise, Alberta). I look at it from time to time and laugh my ass off. It's really liberating. I don't have much interest in trying to cover up the physical toll my life has taken on me.  I have bags under my eyes and grey hair from touring too much, sleeping too little and not drinking enough water. These are my battle wounds but they're also my tokens of a life well-lived. I don't try to hide it and it rarely bothers me if these things show up in photographs. One of my favorite projects this year was when I was able print out a bunch of photos of the terrible faces Ben makes when he's singing or playing guitar on stage. I had a friend put them on 2-inch buttons for his 40th birthday, as party favors for our friends, hoping it would elicit a good laugh. A small part of me was worried he might be offended because they're so grotesque. You just never know. But I don't think I've ever seen him laugh that hard the entire time we've been together. And it was at himself. It was perfect."- Rachel Demy
---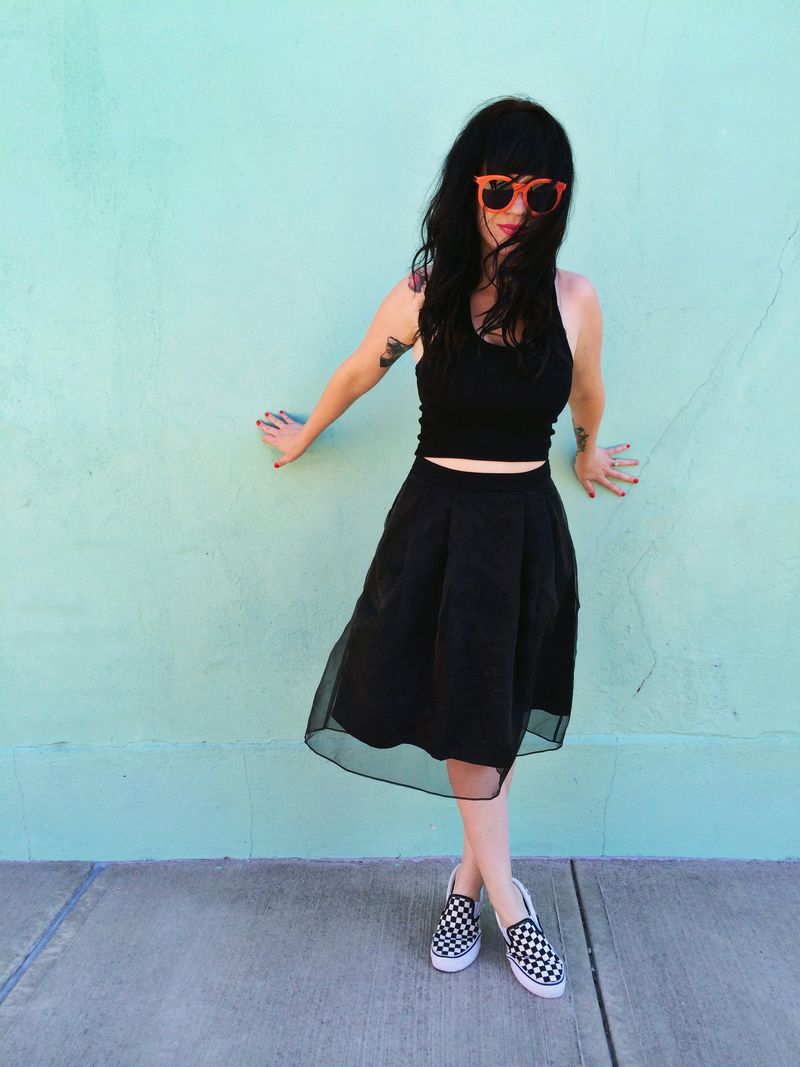 What advice would you give to any gals out there trying to make in such a big world of blogs, instagrams, etc?
"Be unique and find YOUR thing. There are already way too many blogs out there trying to be someone else. BE YOU."- Elsie Larson
---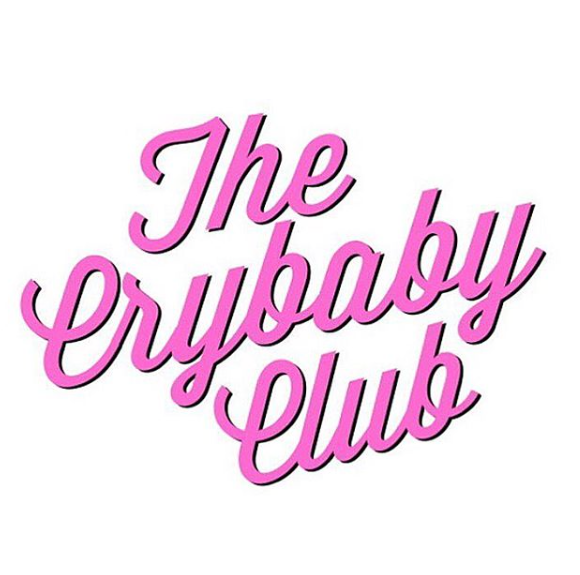 What advice would you give to gals out there who are working hard to make it in this big world full of blogs, Instagrams, etc?
"Don't be afraid to start. It can seem like there is not a place for you in this world of social media, or like all the ideas are taken…but you just need to do it. It's never too late to start."- Natalie (Crybaby Club)
---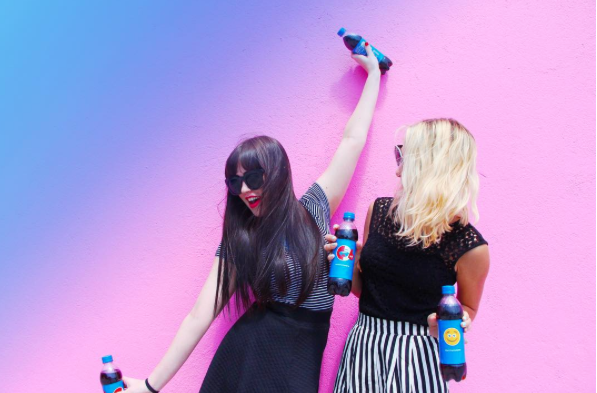 What advice would you give gals out there in the blog world, who want to make a lifestyle out of it?
"Don't second guess it! Anything can be a legitimate business if you treat it like one! We each spent a lot of time before we met each other not doing what we really wanted because we didn't think it could be a real career. I mean, it's work, and you have to realize that going into it. It's not all fun, and it's definitely a lot harder than we thought it would be. But we've only been doing this for 6 months, and it's also insanely rewarding and exciting. If it's a hobby, treat it like a hobby. If you want it to be your full time job, you have to put in those 40 hours a week in order to reap the benefits."- Jenna and Cortney (A Whimsy Wonderland)
---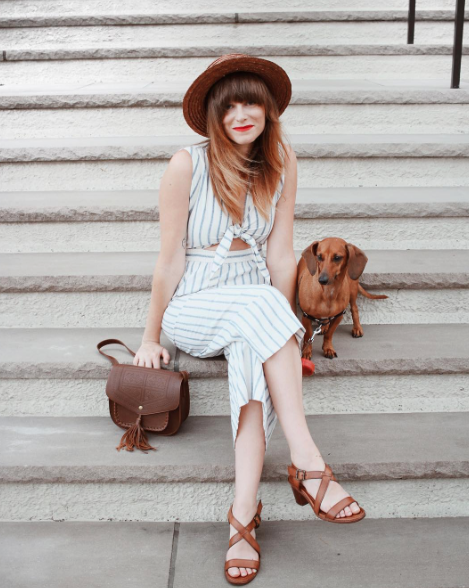 What advice would you  give to gals out there who are bloggin' away and wanting to make a lifestyle out of it?
"Well, I don't blog full-time so my perspective may be a bit different. My advice is to look at blogging as not just a "career" because of your blog, but as a career where you can go out there and help companies, using what you've learned from having a blog! Working in social media for a company is much different than running a blog, but without one it's harder to do the other!"- Steffy
---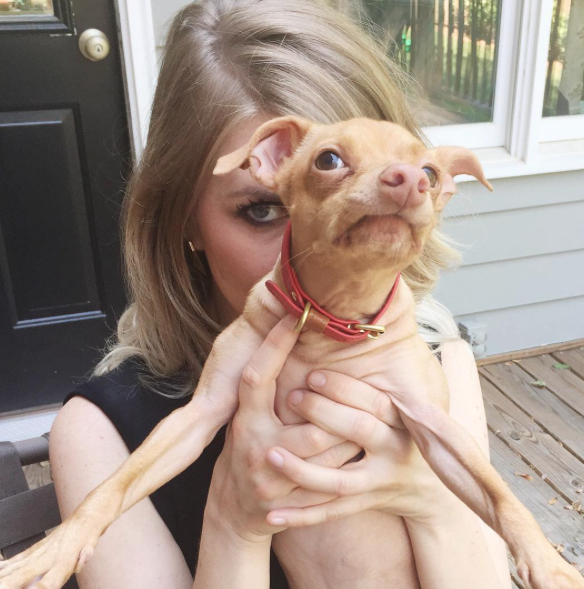 What advice would you have for anyone looking to adopt a pet and give it a loving fur-ever home?
"Don't overlook the underdogs. If my mom had, I would not have been in the position to bring as many people joy." – Tuna (Melts Your Heart)
---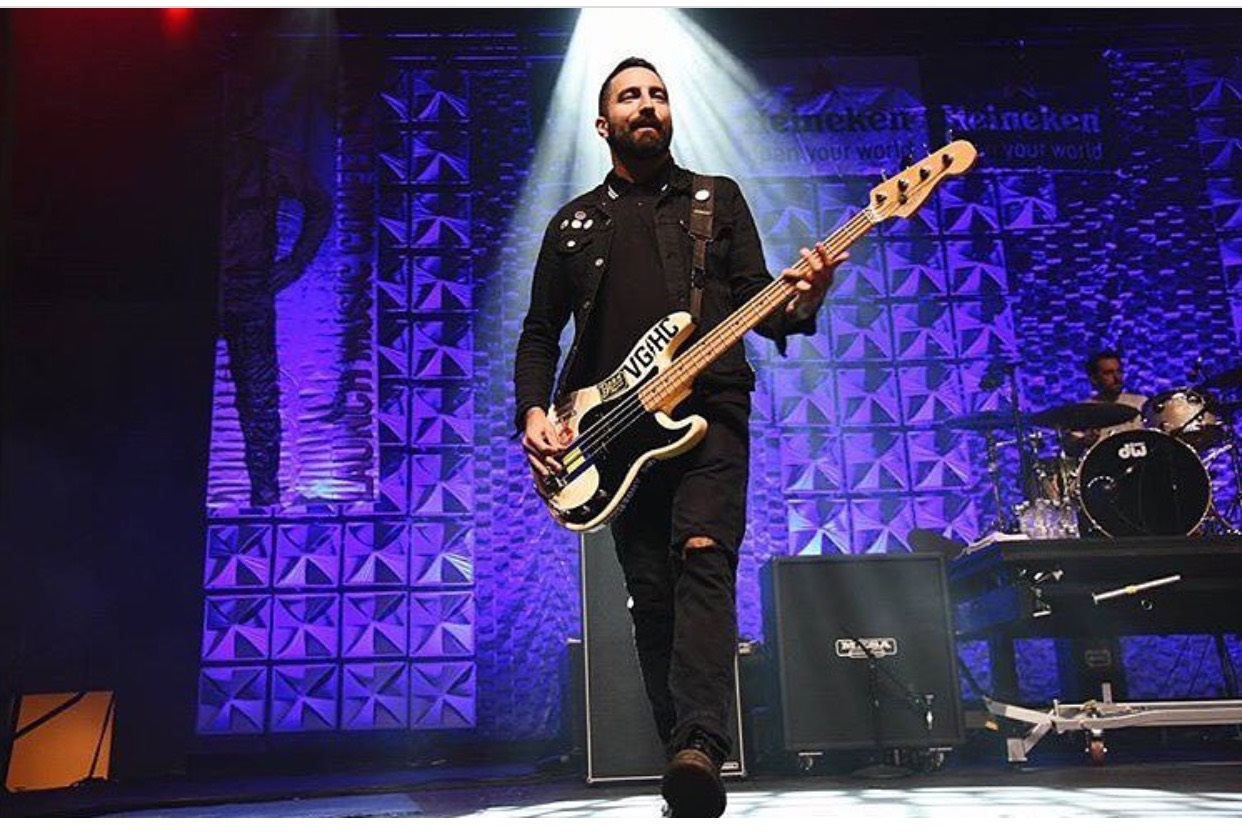 This record came at time when the band all lived scattered across the country, with Anthony and Jack in Nashville, Chris in southern California and you in New York.  This it somewhat of a normal situation with many bands these days. What was the recording process like for this record for you?
"It's been a lot of trial and error! We got together early in the fall and put together about half the record and demoed the songs Anthony had prepared up until that point. But from then on we didnt see each other in a songwriting capacity until we were in the studio. We wrote the 2nd batch of songs in the studio based off of songs we passed around via email. It led to some new anxieties that we had never encountered in the studio, which i think led to some interesting new sounds for us."- Nick Ghanbarian (Bayside)
---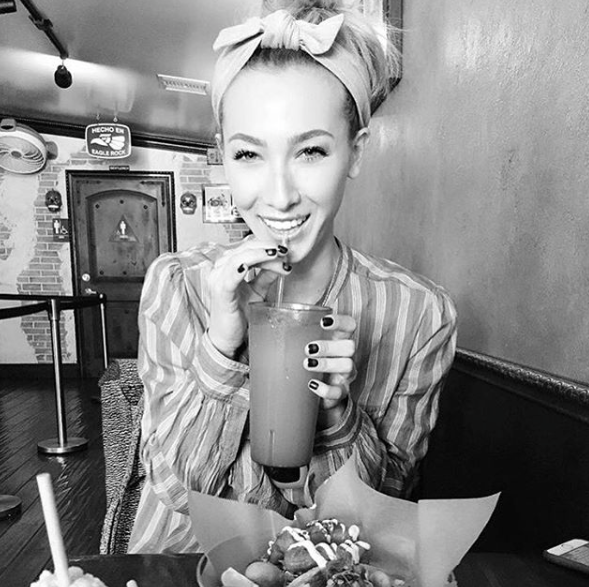 That love has taken you to some pretty awesome places! You have been on tour with Meghan Trainor and seem to be having a blast! What has been the best part of that adventure?
"I have been able to see, and experience things I never imagined because of makeup. It's my job, but yet my job gives me life! Something that's super special, and close to my heart is my relationships I've developed during tour. My team I work with everyday, they have become my family, and my rocks. We all are very invested in one another, and are for one another, because of those relationships I've learned how to expand my job into more then just work, and technique." Alison Christian
---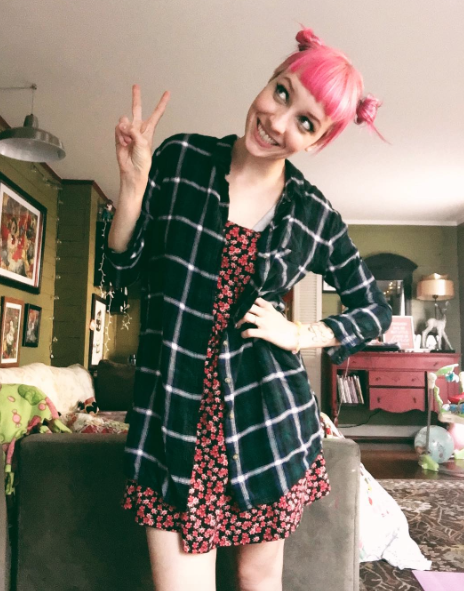 What fashion advice would you give to the gals out there wanting to express themselves through style?
"I'm a Southern girl and a little old school so I'm the "modest is hottest" type but it's like…the more clothes you're wearing the more fun you're having, right? Haha! My motto is "If you like it, wear it". Wear the crazy-patterned dress you love but won't wear because you think people will judge, wear the glitter-shoes, wear the black lipstick! Who cares what dudes think, who cares what other girls think? The right people will love you because you're being yourself and that's what you want. I also absolutely refuse to believe anyone who says "I like that but I couldn't pull it off". Even with hair color. Just by doing it and embracing it, you're pulling it off. No reason to live on this earth and die without having had enjoyed yourself in the small things." – Sherri Dupree-Bemis
---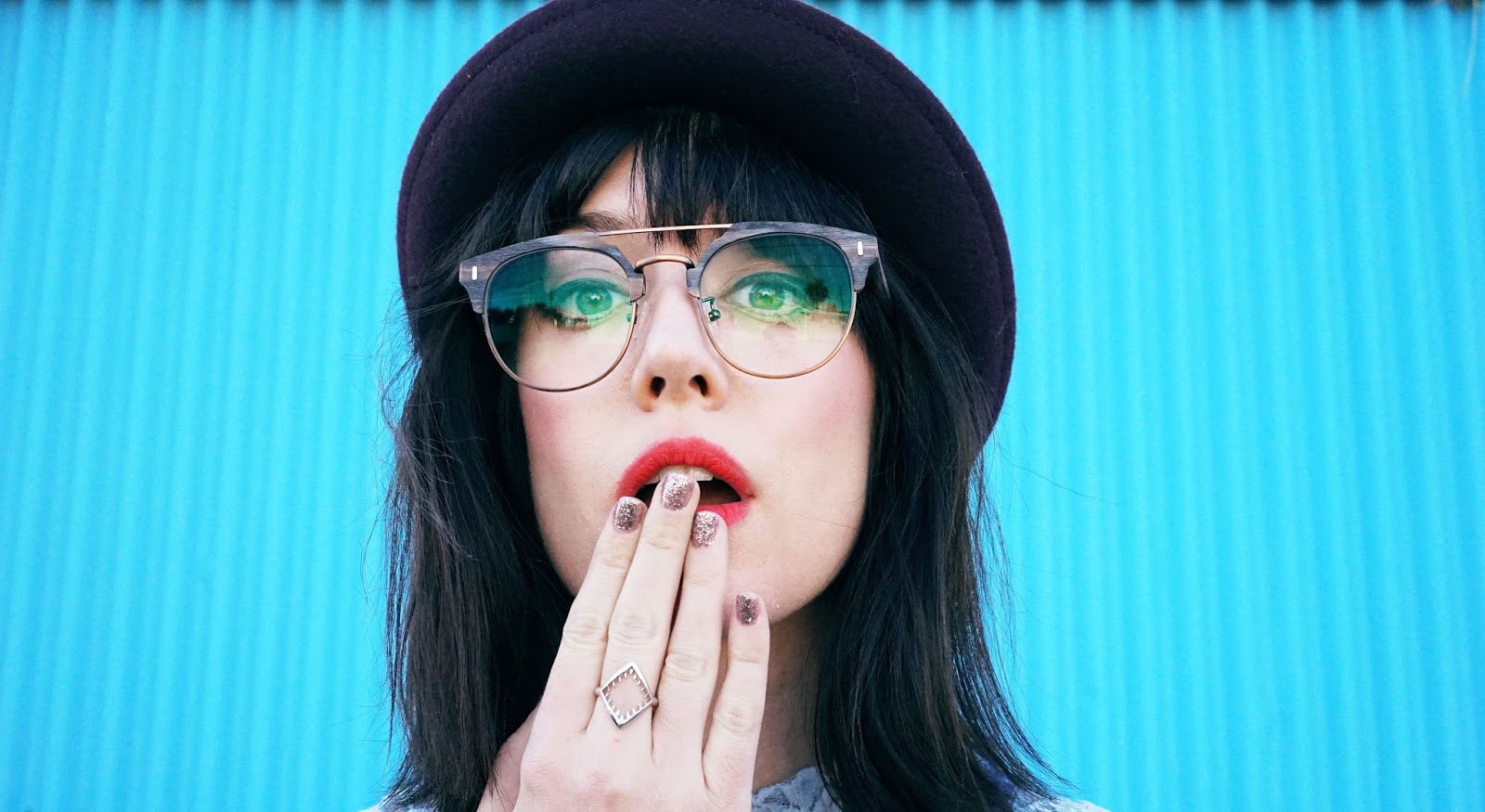 What advice would you give to ladies out there who are looking to pursue their dreams, just like you have done with FashionTap and your awesome blog?
"Focus on what you want and go for it 100% never ever stop. Keep your eyes on the prize even if you have off days and feel broken keep going and keep positive. Don't focus on a thousand things, focus on one and really concur that. Also do it yourself, never rely on anyone for your own career by yourself. When I started to blog I would take my own photos on a tri pod using a clicker and a 2 second timer. If I waited on a photographer to take my photos and waited on someone else to help me edit them I wouldn't have over 820 blog posts to this date. Stay focused and be persistent and tell everyone what you are up to because most people will love to help you or at least guide you. Persistence is the key to success. No one knows you exist unless you show them you exist."- Amy Roiland
---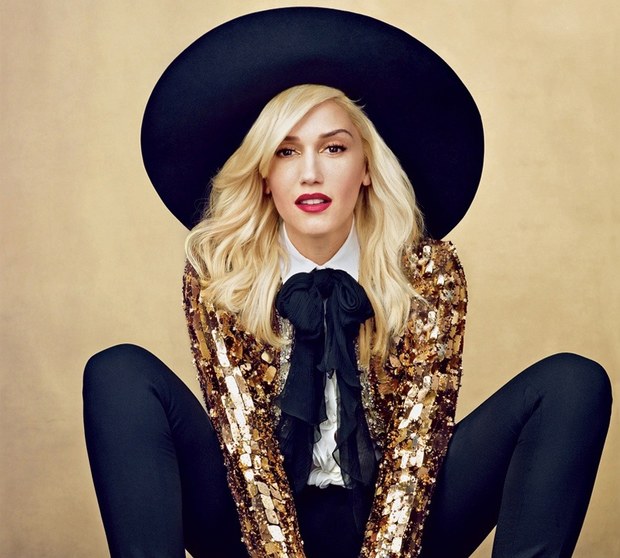 You've come such a long way since the 90's. What was that like?
"From the West Side, Anaheim, a small world after all. Hangin at the hotel, sellin make-up at the mall. Making out to Purple Rain, just like everybody else, Dame un beso, now stop, Im tryin to save myself. Ordinary common girl way back in the 7-1-4 days. I'm tryin to figure out what I wanna be. Hanging in the garage, me and ND."- Gwen Stefani
---
My pal Joe Ortega and myself teamed up for some fun photo blog post! Here is a glimpse of what he had to say about Underoath and Further Seems Forever!
"I've been shooting shows for just over a year. For the longest time, while being incredibly stoked to shoot some great shows, I was bummed that I didn't pick up a camera sooner because bands that I loved growing up were done…but then this came along. Not only did Underoath reunite but they were playing They're Only Chasing Safety and Define The Great Line back-to-back every night of the tour.  The show was about as crazy as you'd imagine. My first thought was "who are all these old dudes at the show crowd surfing?" But then you look around and realize that the people that came to the show were of just about every age. Somehow they'd manage to acquire new, younger fans and that was all I needed to see. 12 seconds into the set, I was filming, shooting stills and singing along like it was my own personal karaoke moment. I'm trying my best to do this show justice in words and not just leaving it up to "you just had to be there" but unless you've actively listened to UØ and seen them live, the none of this makes sense. The energy, the lights, the set list, all executed perfectly. From pre show hangs to hearing tour stories to watching them just slay another show, I was glad to have been there to capture these moments."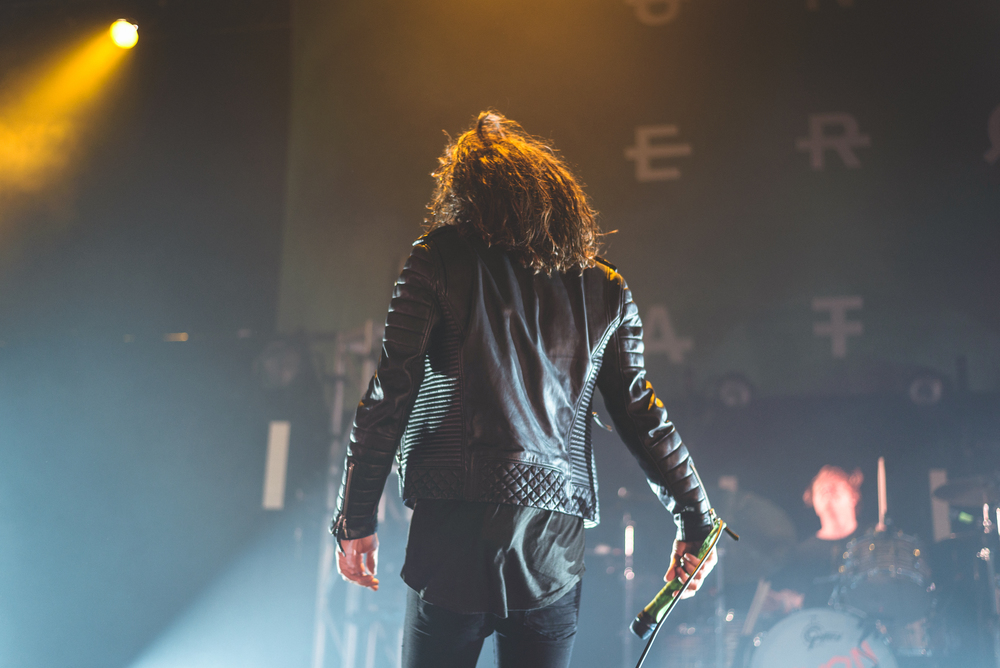 "I have vivid, clear and remarkable memories of this record when I was in college. The sound of the match striking once, twice and catching fire the third time and then it all starts. When I first heard of this tour, all I could think was "I cannot wait to scream with Jason on every song", just like every time I sang along when listening to it in my truck or on my CD player. I remember telling Christie years and years ago that if I could pick one singer to listen to for the rest of my time (and there were some contenders in this conversation) then it very well could be Jason Gleason. That whole statement was predicated on the vocal performance from this record. I still stand by this.  Most of us are now old enough to remember seeing some of favorite bands play back when we could drive hours to see the show, drive back the same night and be at work or school at 8 AM. In those days, we would have gone for just about any band, these days, we have to pick our nights out a little more meticulously.  For me Further Seems Forever makes the cut, especially with Jason being out with the band singing How To Start A Fire songs. The venue is not big where they played, the lighting was not particularly that great but it did not matter. For those of us that were there, all that mattered was that Jason was with FSF and they were about to perform How To Start A Fire. The show started with the last track of the record, a single guitar, just vocals. It was engaging and captivating and lead up to as much anticipation as you could imagine. Immediately after the band went right into the title track and fists went up as we all yelled "LET'S SET THIS CITY ABLAZE!" Just as the record goes, tempo fluctuates from a faster song, to a slower song, back to an upbeat song. Before you know it, they are telling you that it's the last song. Somehow, in however long it took for the set to transpire, you were lost in time. Again, there was no magical light show to visually get lost in, there was only the sweat off heads in the crowd, the veins of the necks singing Pride War. These songs are not only comprised of some of the most intricate and syncopated guitars, bass and drums in this genre of music but the lyrical integrity of these songs are unforgettable. It was things dreams are made of to get the chance to hear them live again."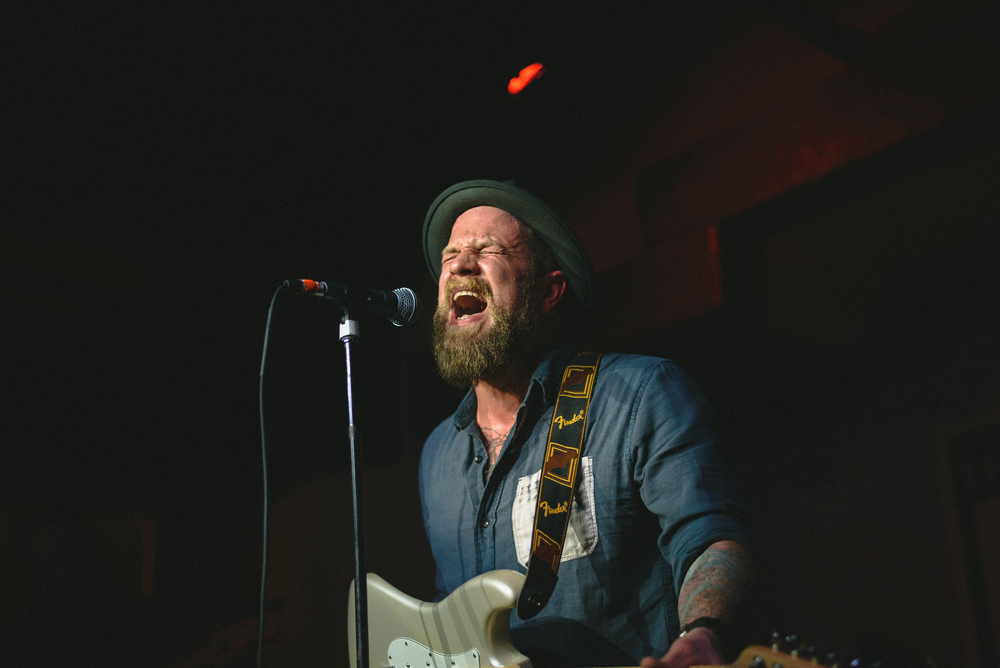 ---
Not only did I chat with some amazing people I also paid tribute to my pup, Maggie Mae who went to doggie heaven, talked about growing up in a small town, life lessons I learned from the hit TV show FRIENDS, decided I was "through being cool" and more. I am very excited to see what 2017 holds for the ol bloggy blog. 
Thank you so much to my readers! Love and appreciate y'all!
XOXO,
Christie Gee-Kellems 
*** All photo credits in original interview post (The links are available with each quote)***
**teddy bear photo via Pintrest**