Bayside's Anthony Raneri was kind enough to chat with me about a few of his favorite things in life! I have been a fan of Bayside for sometime now so this was especially fun to write. This is the first official "Ten Favorites" column and I am so thankful to Anthony for taking time from his amazing life to be a part of it. He's pretty stellar. Duh.
ENJOY "Ten Favorites" with Anthony Raneri!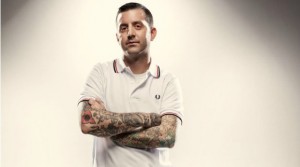 1. Favorite Album of all time?
Such a tough question. It would be impossible to pick one, but Nirvana – "Nevermind", Lagwagon – "Hoss" and Ben Folds – "Rockin the Suburbs" are records I could listen to everyday.
2. Favorite song this year?
There hasn't been a whole lot in the way of "songs" or "singles" that really got me excited this year. Every year there is usually a big pop song or something that I love. I do really dig "Chocolate" by the 1975 though.
3. Favorite current punk band?
Definitely Masked Intruder. Reminds me of bands I grew up on like the Queers and the Lillingtons. It's basically fast doo wop songs with clever melodies, harmonies and lyrics.
4. Favorite movie of all time?
Another super tough one. It would probably be a toss up between Fiddler on the Roof, Shawshank Redemption and Scarface.
5. Favorite book?
How Soon is Never by Marc Spitz. It was one of the most inspiration books for me. I still read it again before I write every Bayside record. I relate to it on such a level that reading it helps me dig into my own life and experiences.
6. Favorite City to visit?
Of all the places that we have been all over the world, I really just love upstate New York. We have recorded our last two albums in Woodstock and stayed in houses in the woods and that's where I really love to be. I have lived in New York City my whole life so as much as I like places like London, Sydney, San Francisco, Los Angeles, Chicago etc… I always compare them to home. Being out in the woods with a nice little town nearby is the best getaway for me
7. Favorite live show you have seen?
I saw Weezer on the Pinkerton tour in 1997 at Roseland Ballroom. Of all the great shows I've gotten to see and be a part of, there still hasn't been anything that topped it yet.
8. Favorite underrated band?
I would say Punchline. Of all of my friends in bands, Steve is the one I respect the most as a song writer. I've always thought they should be doing great things and get more respect for their talent.
9. Favorite Bayside song?
That is impossible to answer because they're all like my children. I have never put a song on a Bayside record that I didn't think was one of the best things that I had written. I can say that "Mona Lisa" off of the Killing Time record is probably the song that I'm most proud of because it was a real achievement musically for me. With Bayside, I am always trying to accomplish writing things that are complex and deep but don't sound like they are. Mona Lisa is by far the most musically complicated song I've ever written but it comes off sounding very simple.
10. Favorite tour so far?
We did a tour in 2007 with Anberlin that was one of the best time's that I've had on tour. That one, our tour in 2009 with New Found Glory and in 2012 on the Taking Back Sunday "Tell All Your Friends" 10 Year Anniversary tour. Those tours were all a lot of fun because they're all some of our best friends but they were also very successful.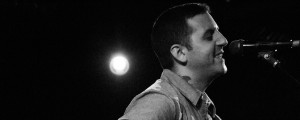 (photo by punk worldviews.com)