It's been a dang hot minute since I have rambled on here. BUT I thought now would be a good time since we are all navigating our lives during this wild wild time in history. The world is a crazy place these days, am I right? There is a lot of negative talk about all of this, rightly so, because it is just a bit nuts……BUT I wanted to share some positive vibes with you today.
I have been a doodling maniac!!! Here are a FEW of the fun little portraits, etc. I have made: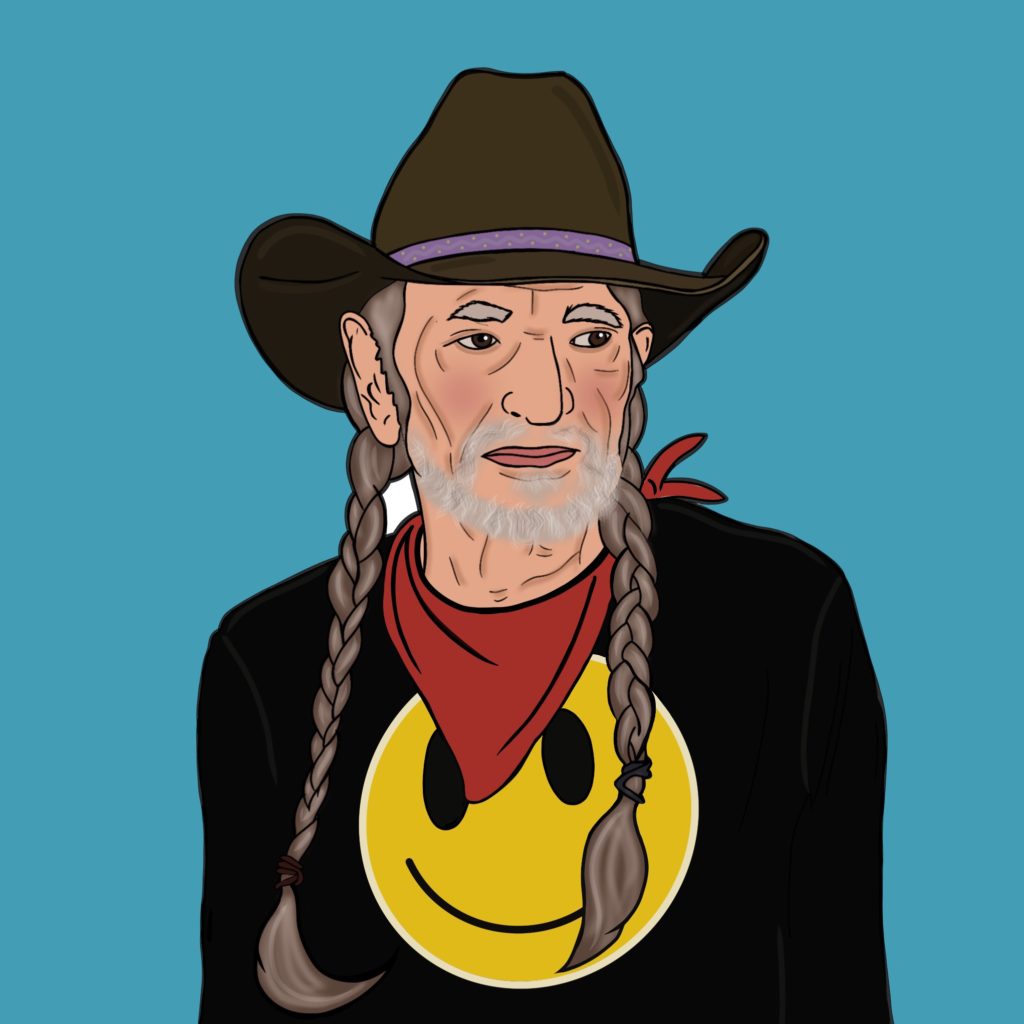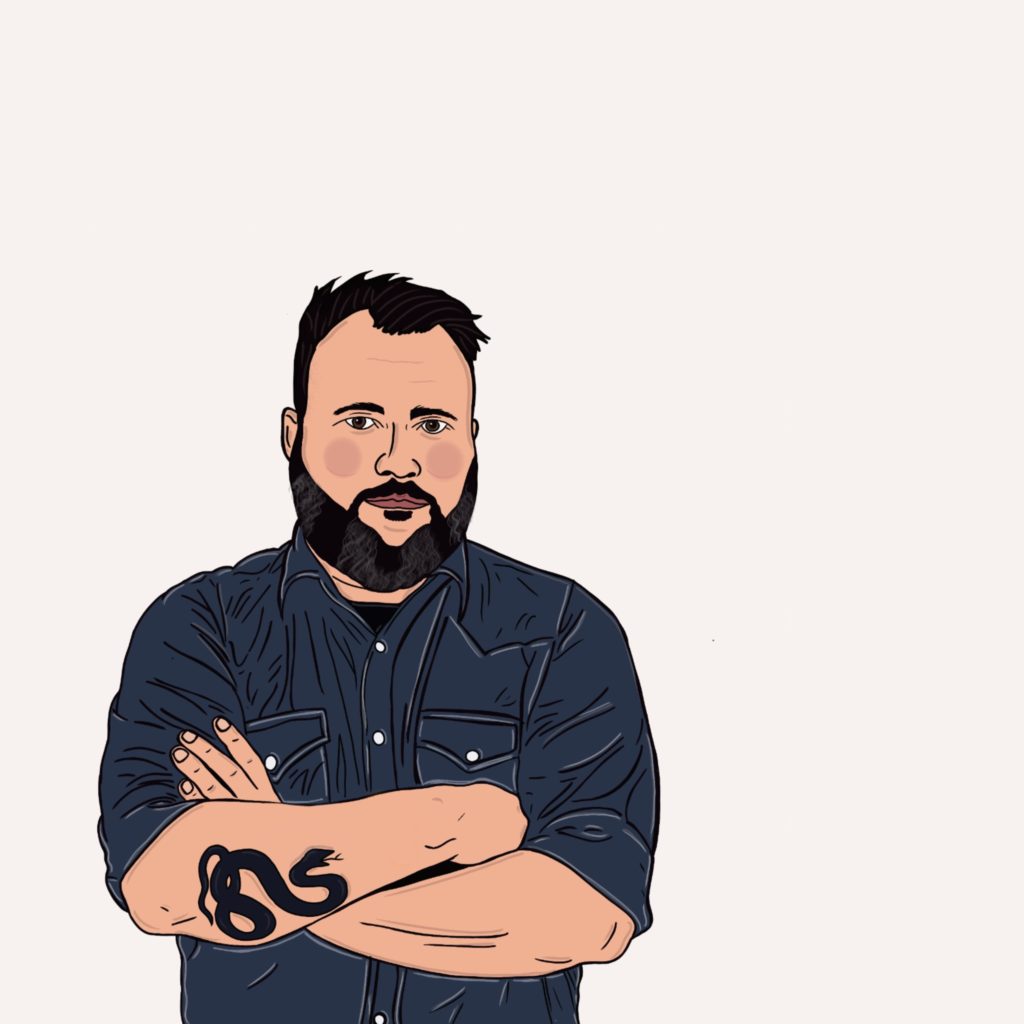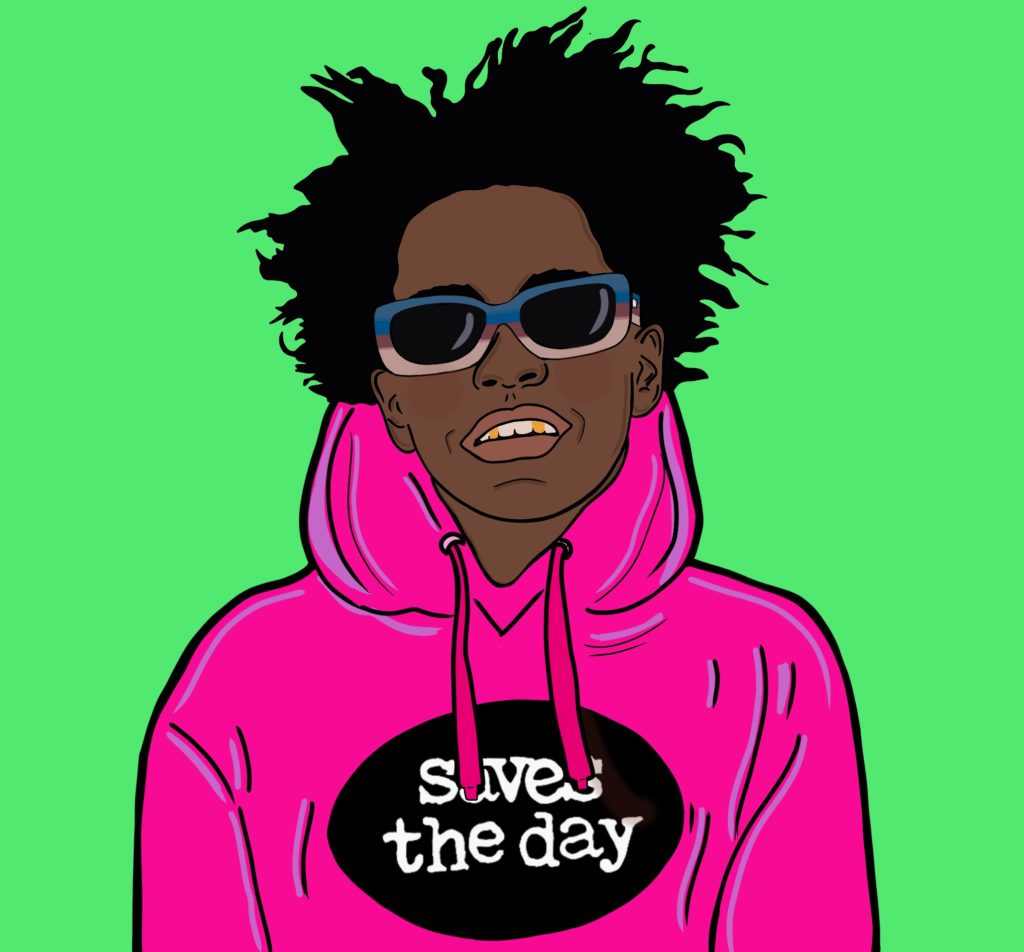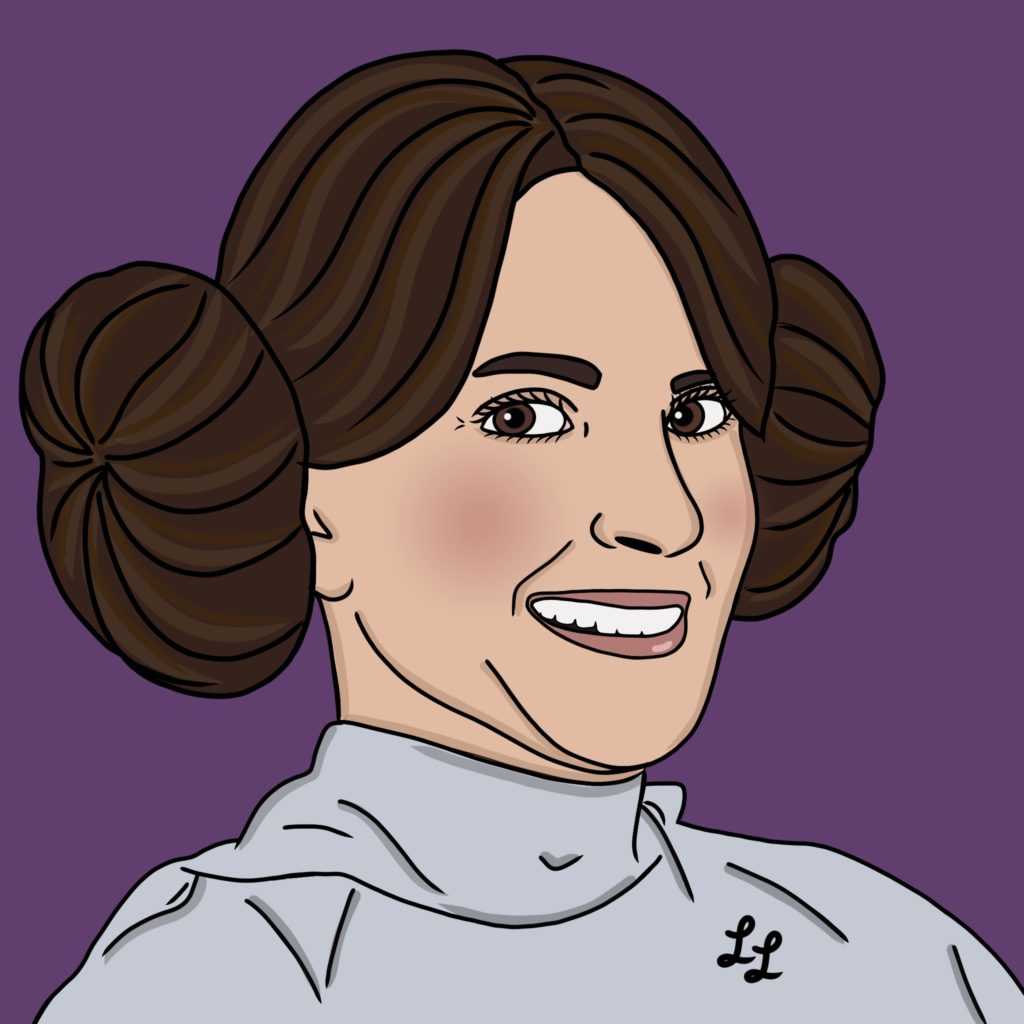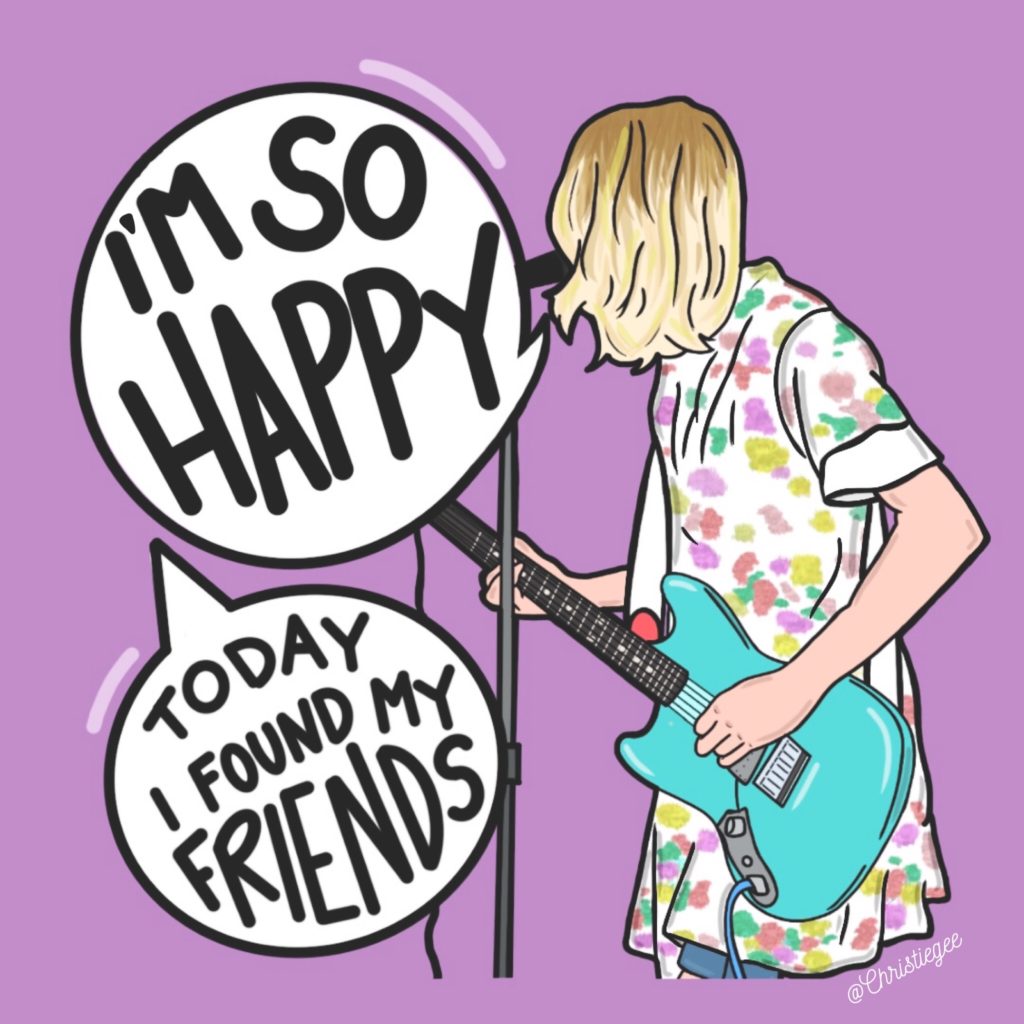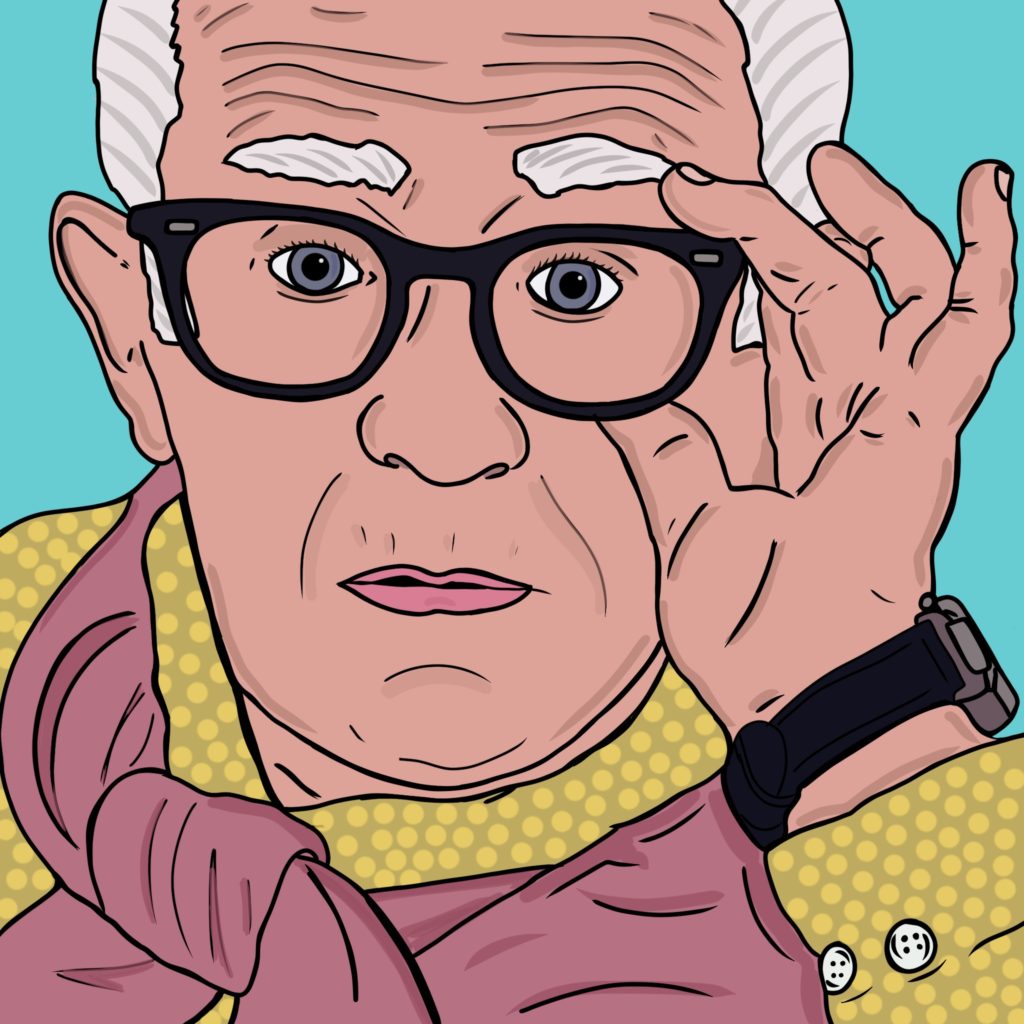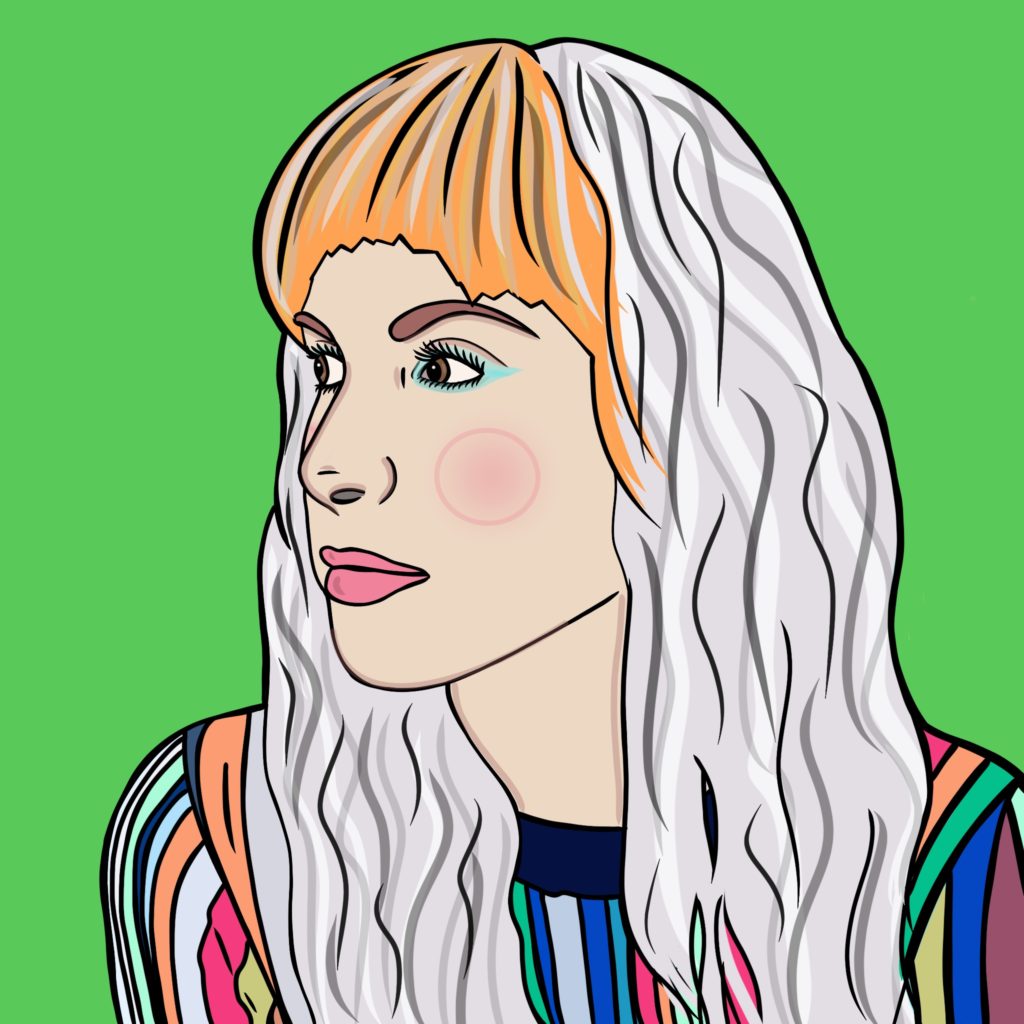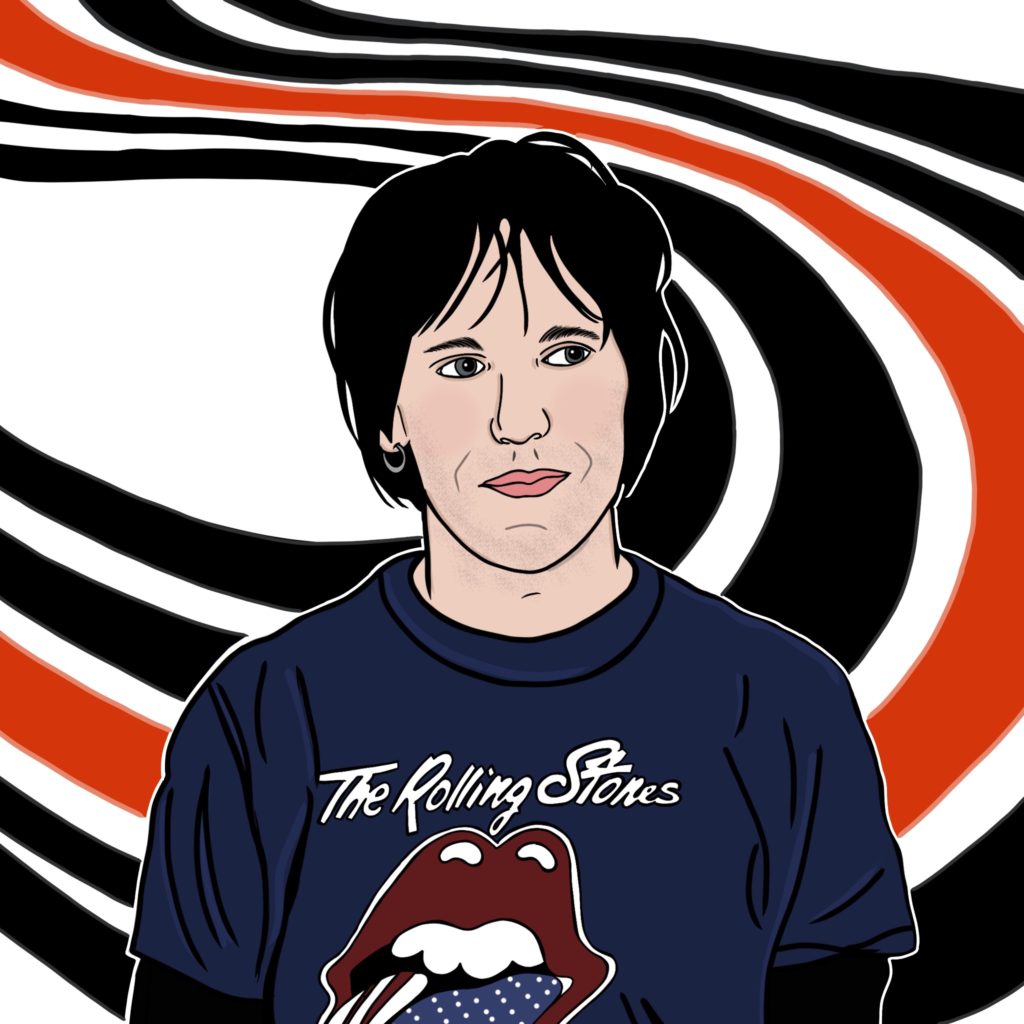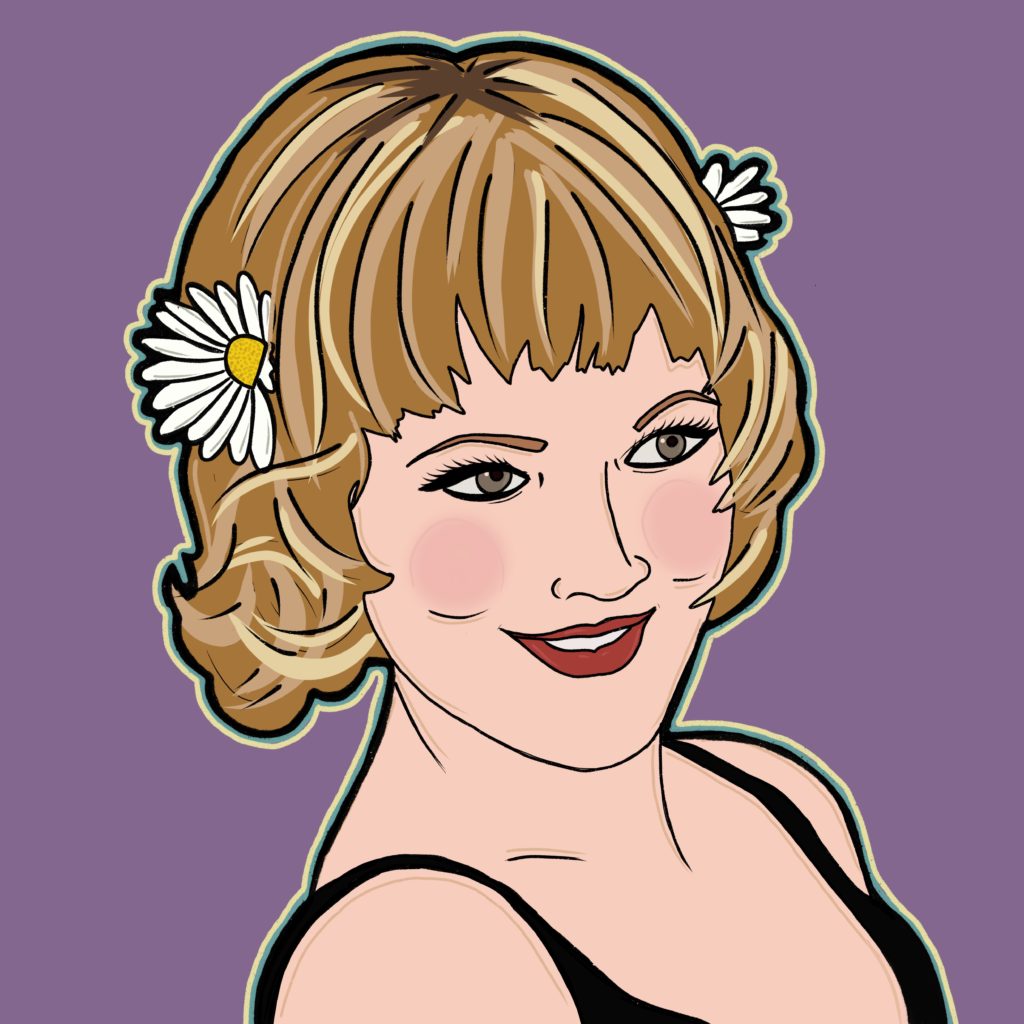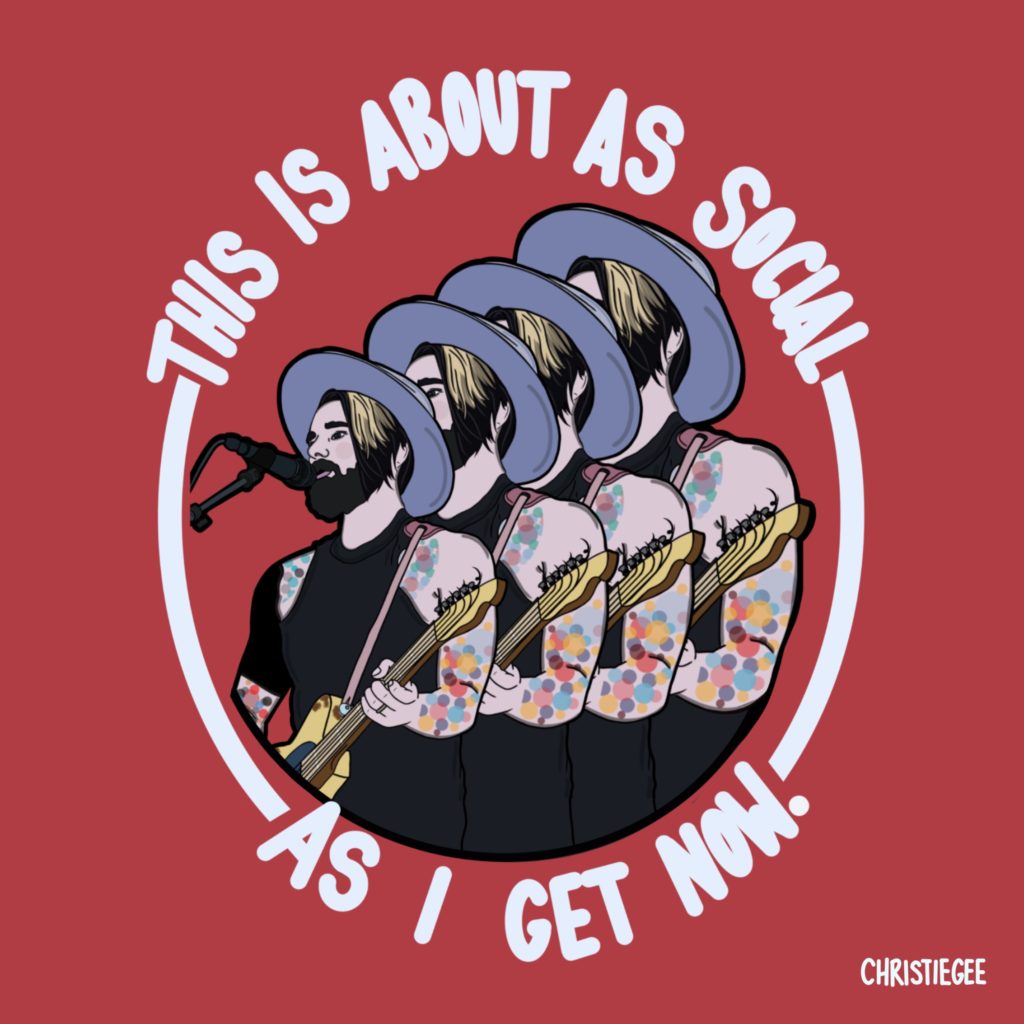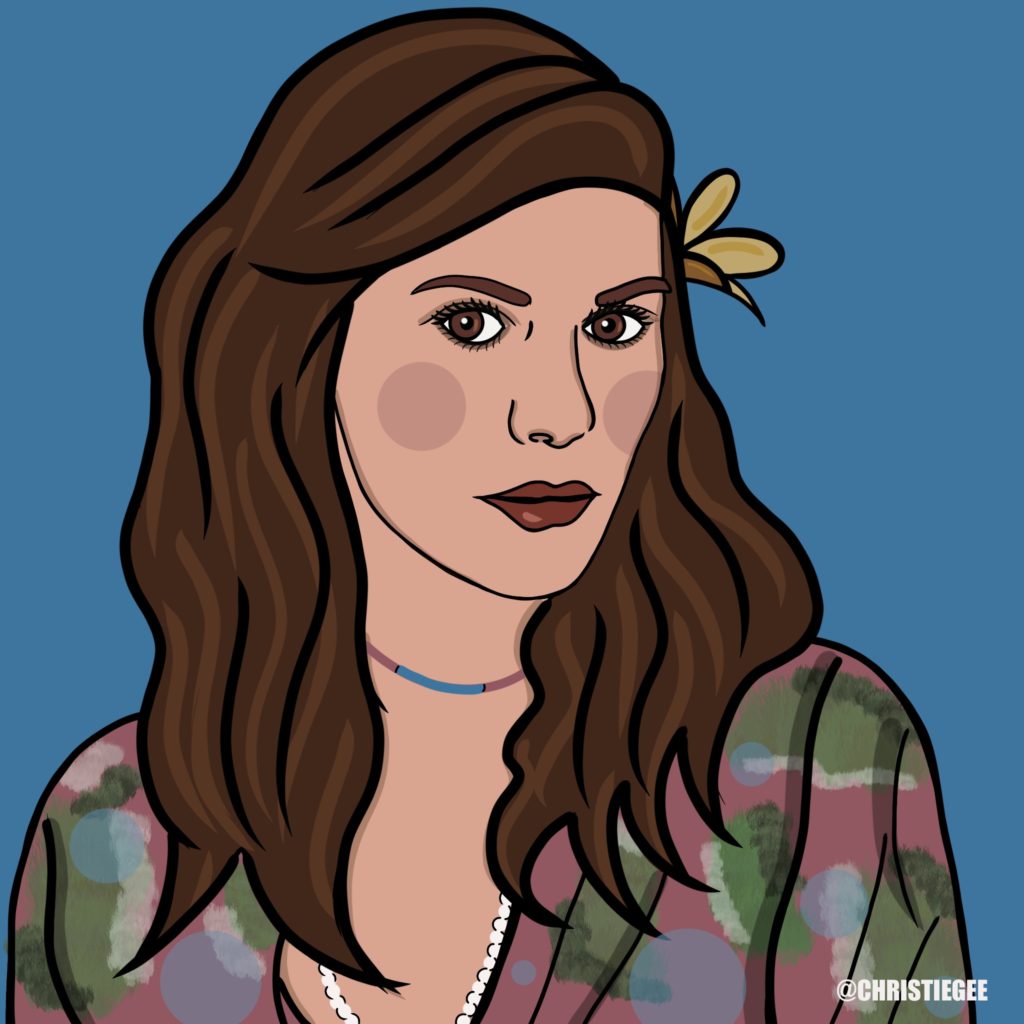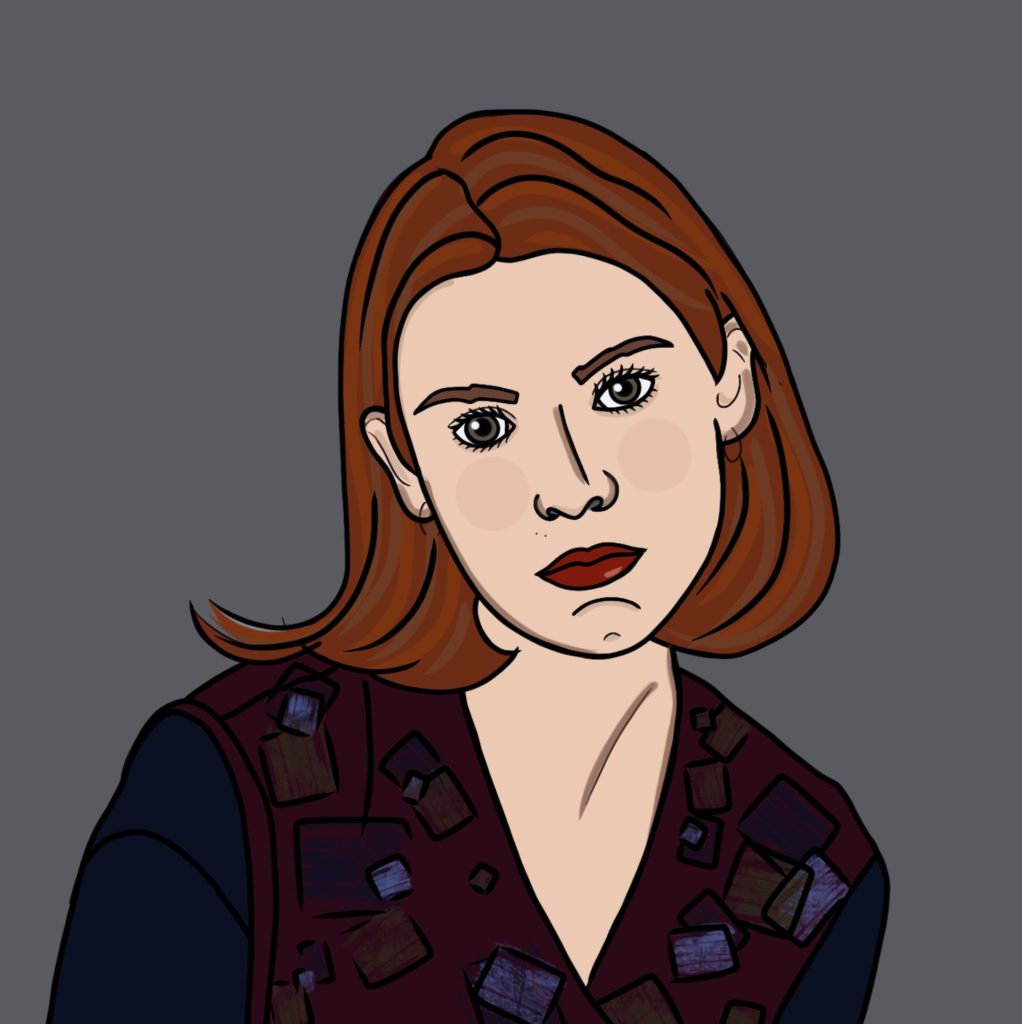 Where did this burst of creativity come from you may ask!? As many of you know I have always been a big fan of music, podcasts (podcasting) and super rad & kind humanoids!?! WELL…in this time of wildness I have somehow found myself again within all of these things.
Let me elaborate!
I started this blog almost 10 years ago. I wanted it to be a place where I could interview some of my favorite people in the music industry because at the time music was my most favorite thing EVER! What began as little interviews snowballed into meeting some amazing people, hearing bands I would go on to fall in love with, and getting opportunities to even write for a music magazine. All of that was so much fun and I am so very thankful for it. On the flip side of that I met some people who would go on to break my heart. I can't really explain that publicly, but let's just say that I made a choice to build up a wall and never again let anyone in that world get into MY world ever again. I had convinced myself that I made the right decision in the building of this wall, but not until recently did I see that for almost 6 years now I have been living a lie. That lie was that I didn't love music as much as I used to. That there weren't any more musicians I would ever meet again that would convince me that anyone in that world was ever trustworthy again. LUCKILY I was proven so so so wrong about a month ago. Long story short, I was in a super deep bout of depression. The worst it had ever been. I felt without hope and I just felt alone and lost. I had been working on the next upcoming podcast episodes and was getting a lot of "no's" from people, which I know is just part of the game, but it started to take it's toll on my heart. That is where the first round of "no one cares about your stoopid podcast, Christie" came into play. That was followed by realizing some of my friends hadn't even heard my podcast yet. Yes, I know that this isn't the point of podcasting, but dang it I just wanted to know that I was worthy of taking 45 to an hour of a day to invest in ya know? I also realize that this is something I am putting on people and that is not really fair, BUT that is were my dang mind was at the time and my little anxious heart was so overwhelmed by these thoughts.
BUT…the story is about to get so so so much better…..
You will notice up there in the title I mention the words Kindred Spirit. According to Urban Dictionary (I just really like their definition of it), Kindred Spirit is defined as, "Kindred Spirits are two people that make a special connection by sharing a bond that has joined them by the means of an experience that has drawn them together on a higher level of consciousness. This connection can be from the same experience at the same time or two separate experiences similar in nature."
One day, out of the blue and in the form of an Instagram message, I found a kindred spirit, when I wasn't looking, but so badly needed to find. I had known of this person for over 20 years, but I didn't know him IRL. We talked about him being on my podcast and he was totally down. Instantly I was both PSYCHED and terrified. I was breaking that rule I had made for myself 6 years ago. I was letting a new person from the music world back into my life. But I played it cool as I could and we made plans to record the episode. I didn't have any expectations. BEST case would be that the interview would be fun and I would be happy that it went well! WORST case would be that he would prove all my fears right and I would just add some more bricks to that wall I had built. I am so insanely happy to tell y'all that it went better than that! The interview was super fun, and I could feel the wall begin to come down while recording that episode. Brick by brick, while telling stories of music, life and nostalgia, began to fall. We hung up that day after the conversation was over and I remember taking this big breath and thinking to myself, "wow. this is what I am have been missing out the last 6 years." I felt both relieved and overwhelmed with sadness. The last 6 years of my life went on without me being a part of this world that I loved so much. The world of music shaped my life since I was fifteen when I heard a song by MXPX one Friday night back in my tiny Texas town. I realized that the negative interactions I had years ago had robbed me from these wonderful people and memories that I could of been a part of. BUT it's just the beginning of a new world for me…
I do these little doodles for my podcast artwork. I have always loved artsy stuff, but a few months ago I started back at it again. When I reached out to this new friend I had made about the doodle I was doing of him I was met with this ecstatic burst of joy! I remember thinking to myself, "wow. this is fun! I think I did a good job!" He has since gone on to prove to be, what I can best describe as a pure joy to my life. I have gone to find out that he is pretty well known for being such a kind person and I think that is amazing. This new friendship has brought me back to life. I feel like the switch of hope & creativity was flipped back on. I felt like I was being seen again in my most alive state, before the wall. I have now been doing so much more art, I am planning on some new podcast episodes as early as next week and I have been writing more and more!
I feel like we hear a lot about what people do wrong in this world. But I want to take a moment and say thank you to Chris Conley of Saves The Day for being the friend I didn't know I needed at this point in my life. Meeting Chris was an unexpected and radical blessing.
I have since been a doodling maniac, a story writing wild gal and I have just been so inspired to be creative and to be a colorful & positive light in this world. I truly believe that the planet needs that more than ever now. I used to think about this kinda stuff a lot, but I let the weight of the world weigh me down it seems. Thank goodness that universe was like "NOPE! No more! I have a friend you should meet."
With all that said, if you are not familiar with Saves The Day, do yourself a HUGE favor and go listen to them NOW! I have made a playlist of my favorite Saves songs for y'all to enjoy! (also available on Apple Music HERE!!!) I would totally suggest starting with the song '29'…..it's seriously so so very amazing & full of the best imagery. DUH. I am encouraging y'all to please go support the bands and artists you love more than ever right now! Show them some love. <3
I also want all y'all who have been enjoying my podcast & doodles to know how much I appreciate you as well. I know you are out there and I hope to meet y'all all one day in real life and high five it up! Until then, go be a light in the world. Be authentically yourself because the world needs it more than ever now. THAT is the biggest lesson I have learned this month.
Thank you also so much to Mark for encouraging me to let new people in my life and to be 100% myself. It's a beautiful thing, y'all.
Love,
Christie Gee
ps. I hope to be opening an art shop soon full of stickers, prints, etc. I have started a portrait project on Instagram! Proceeds go to a new charity every week! Follow me on Insta for all the info!