There seems so be a lot of darkness in the world, however when I discovered Dallas Clayton my world become much much brighter! "Dallas Clayton is an author, illustrator, public speaker, mural painter, and adventure seeker. When he is not busy writing books (for children of all ages), touring the world, painting on buildings, or climbing trees, he is generally trying find happiness and share it with others." (via his website) What I love most about Dallas' art is that ALL ages can enjoy it. He is so full of life, positive vibes, sillilness and joy! I adore his work so much that I even had one of his creations tatooed on my arm! Her name is Lily the unicorn and she is all about dreaming big!  I love it so much! My amazing pal, Yanni Vera is such a talented tattoo artist and did such a wonderful job!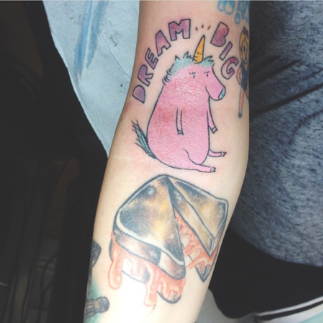 I just fell in love with Lily right away and new I wanted her with me at all times!
I was beyond stoked when I received Lily's book signed by Dallas himself! I will treasure that forever!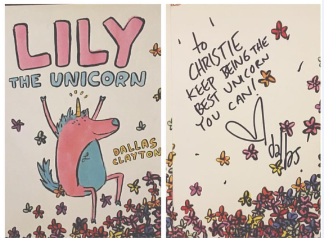 I would like to share with you some more of my favorite art pieces by Dallas! Enjoy my virtual gallary!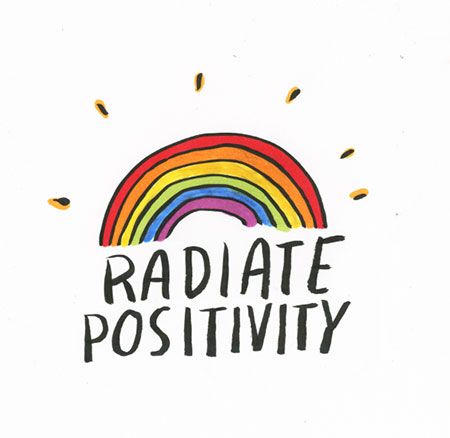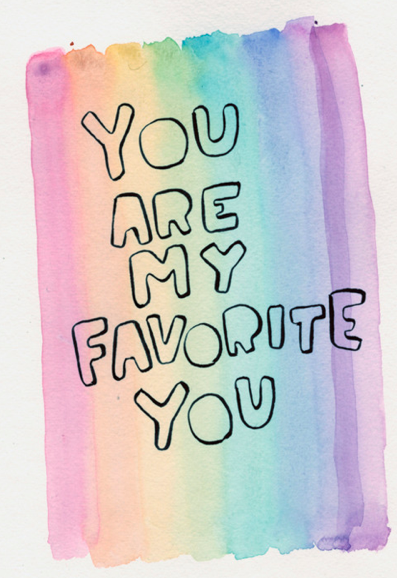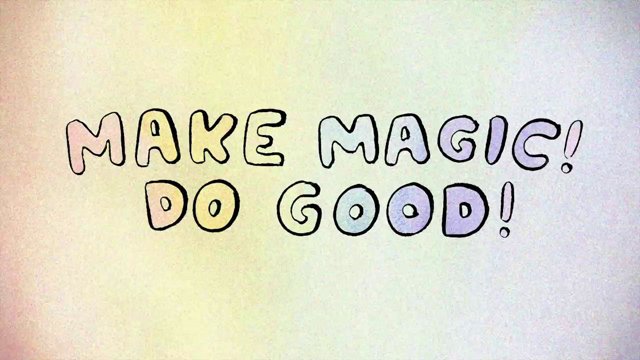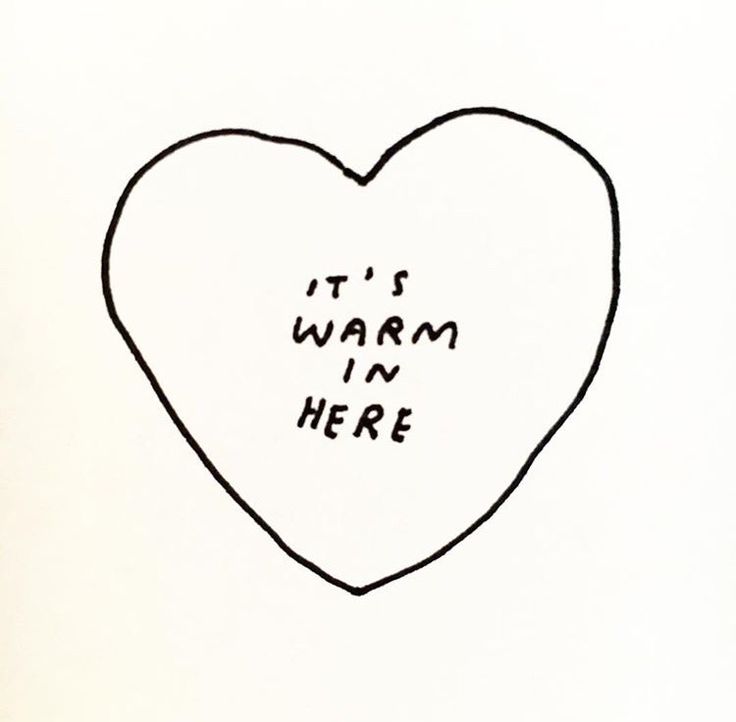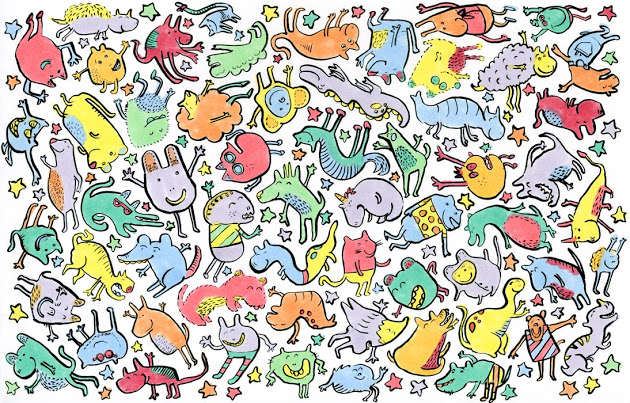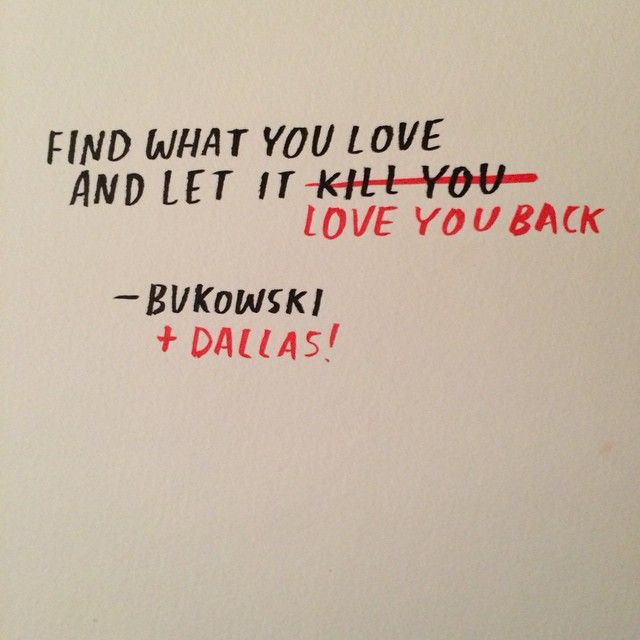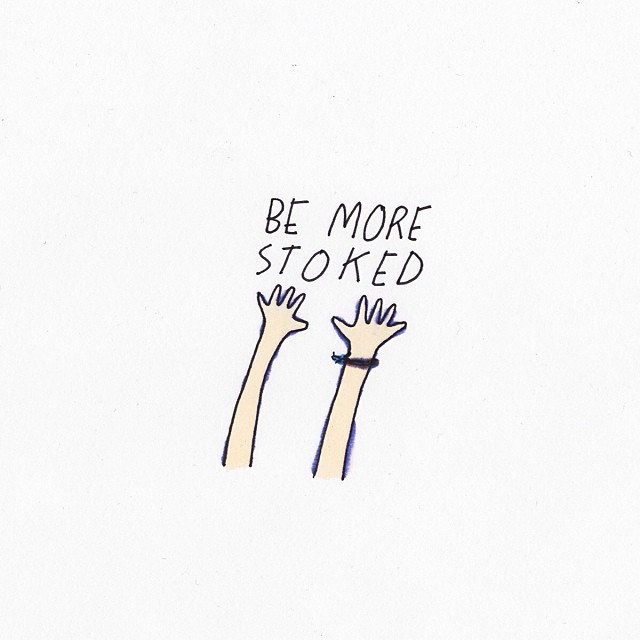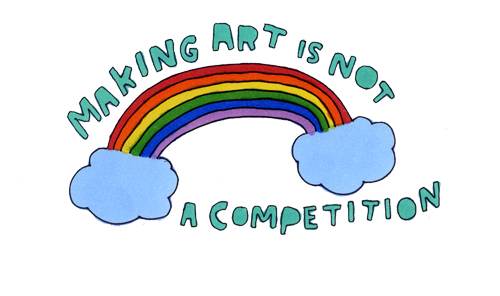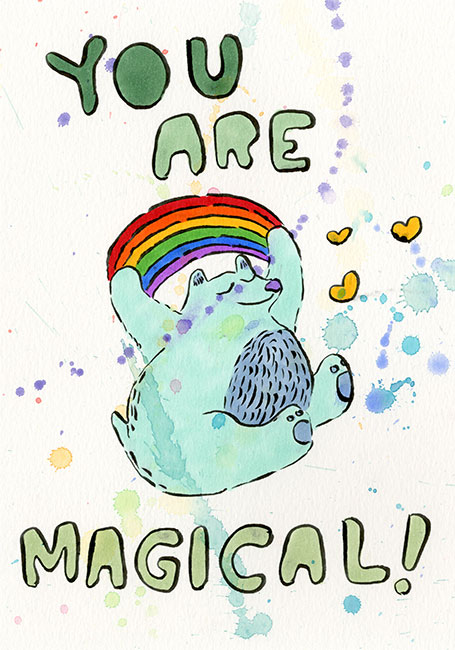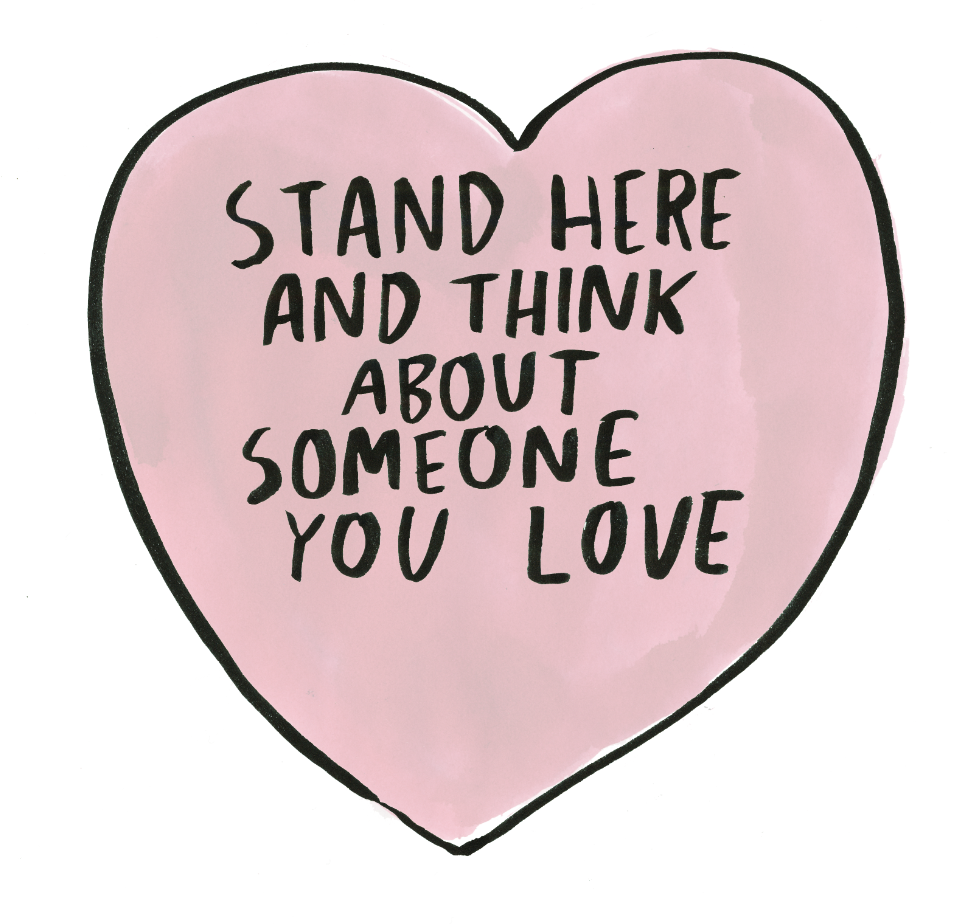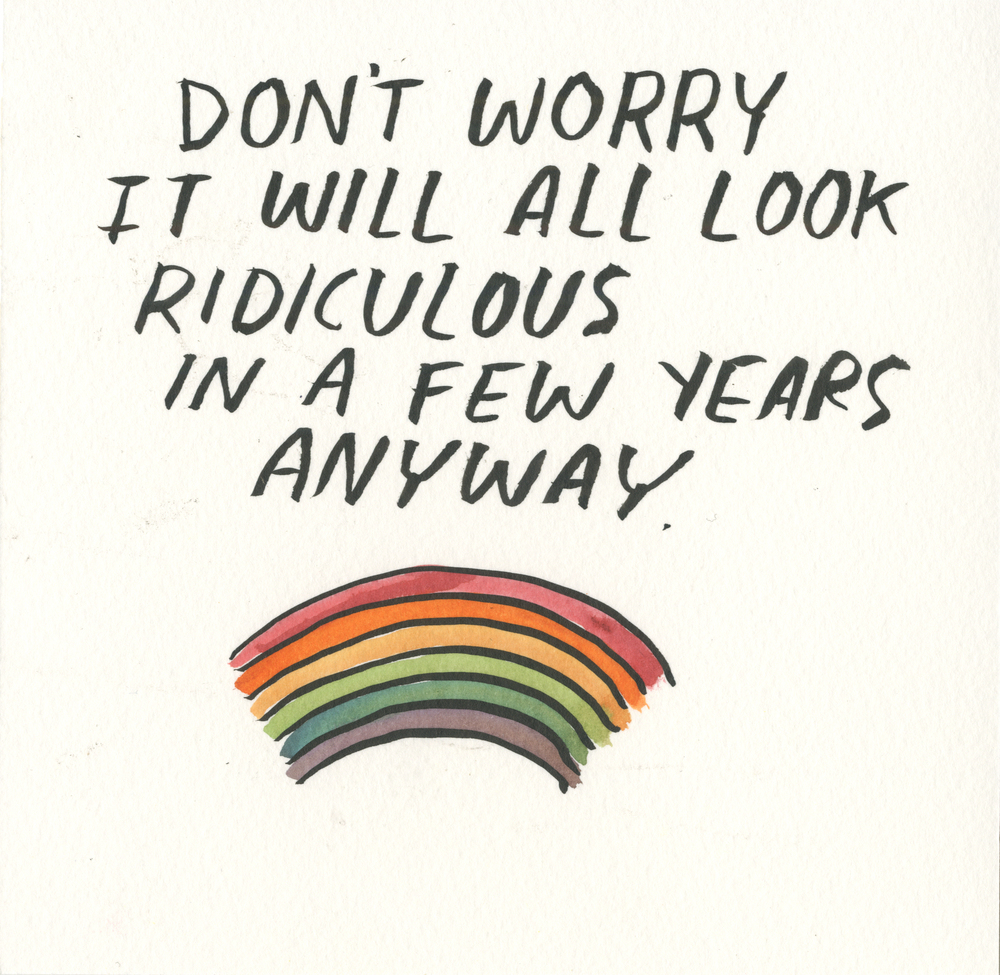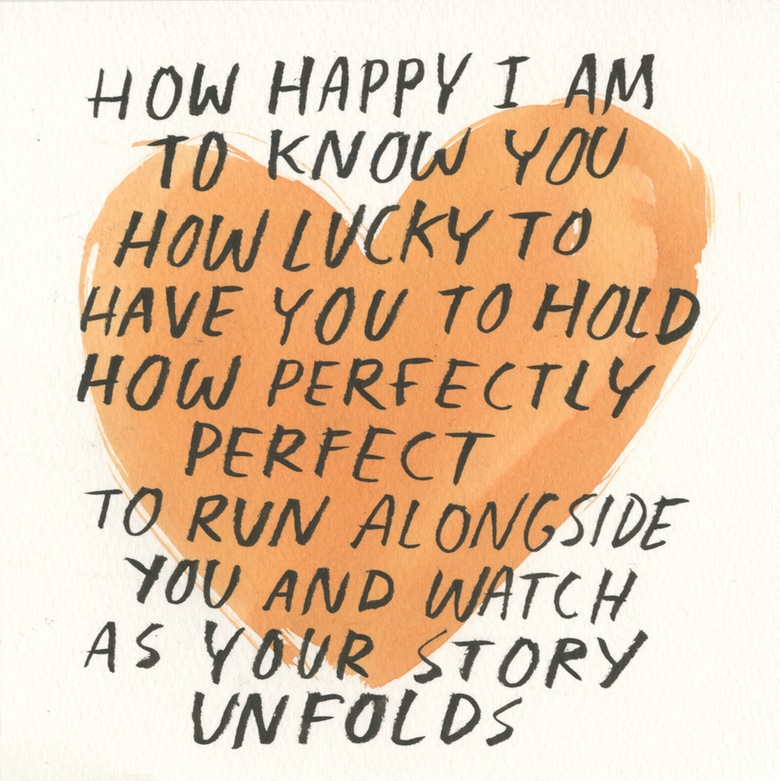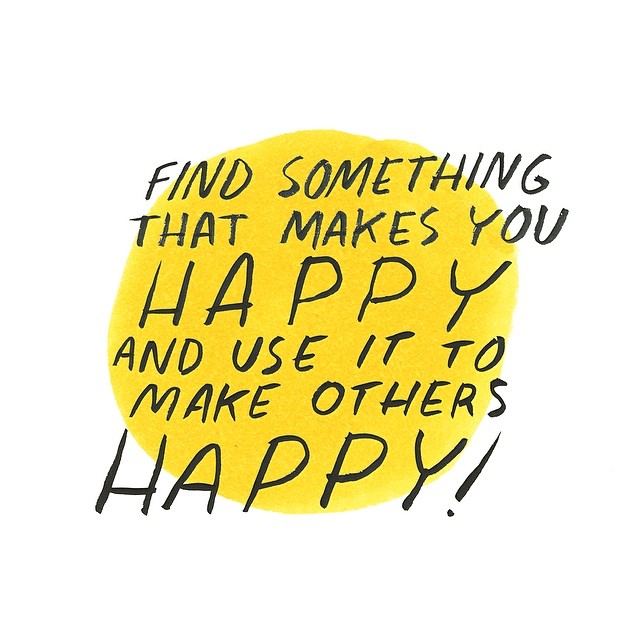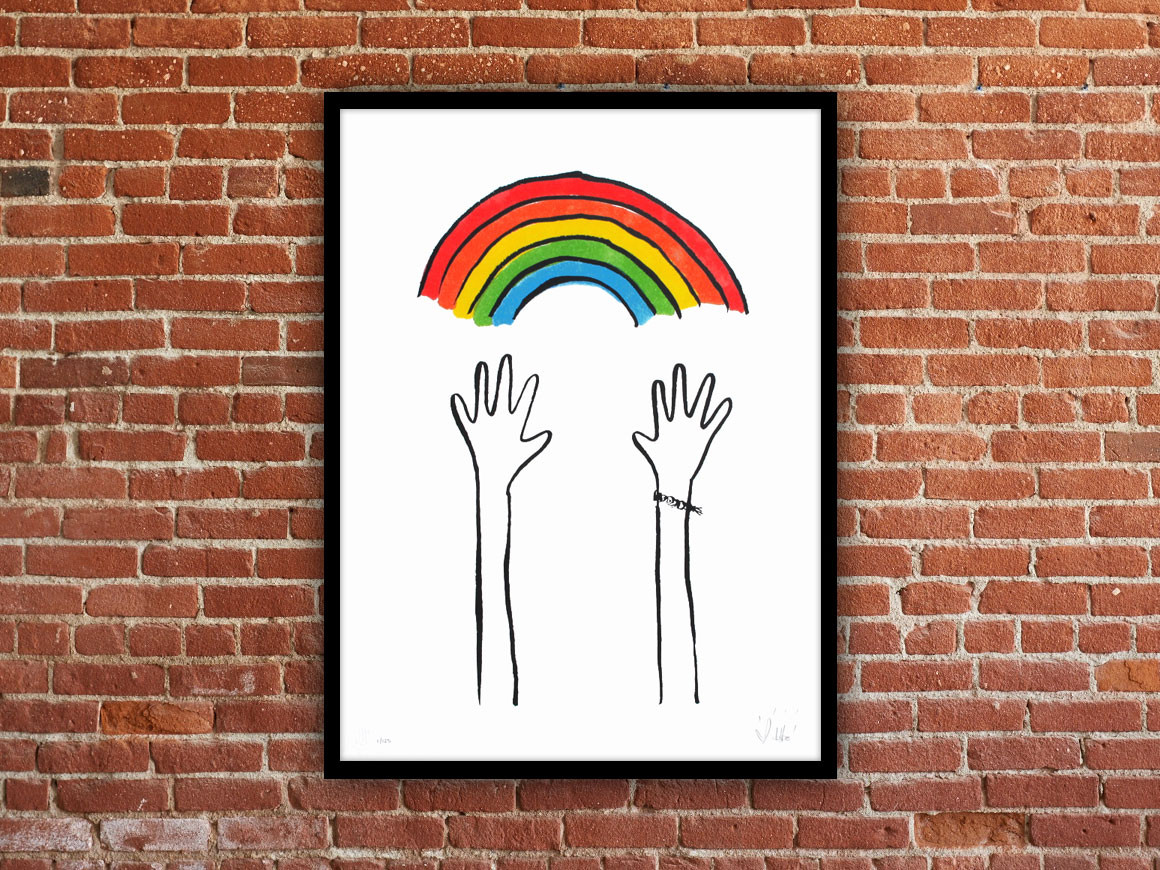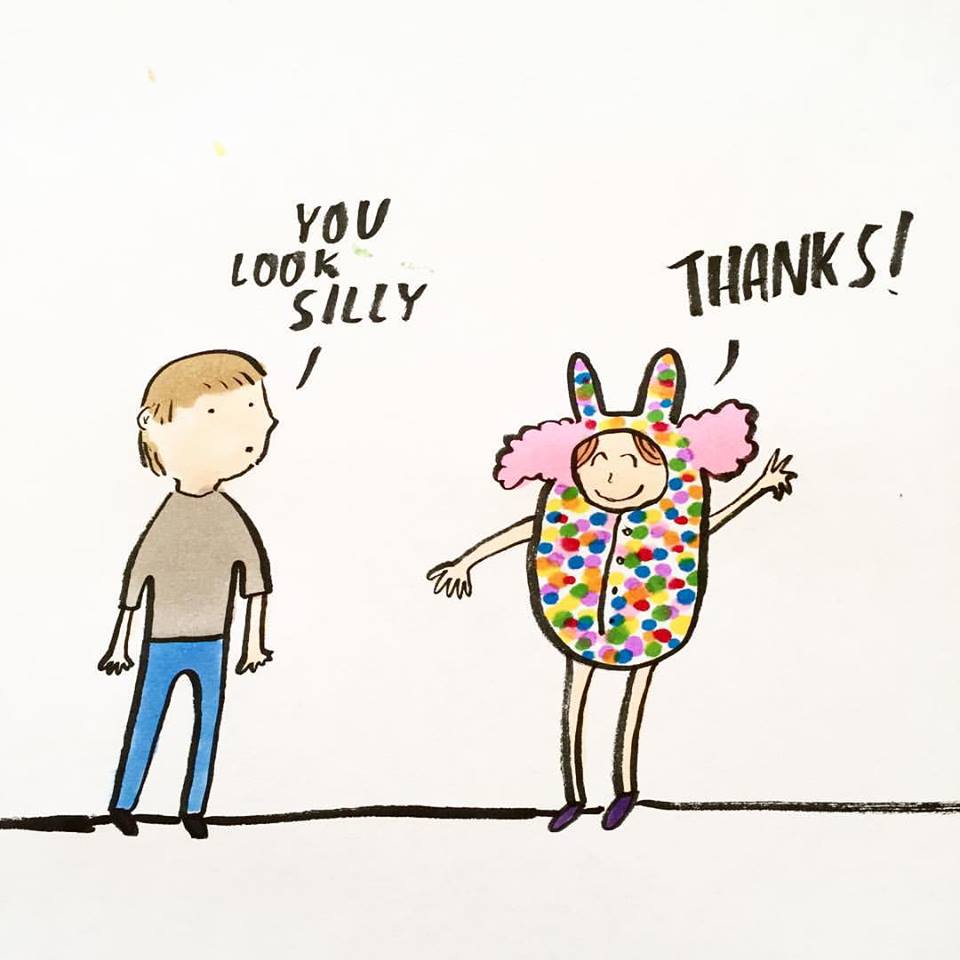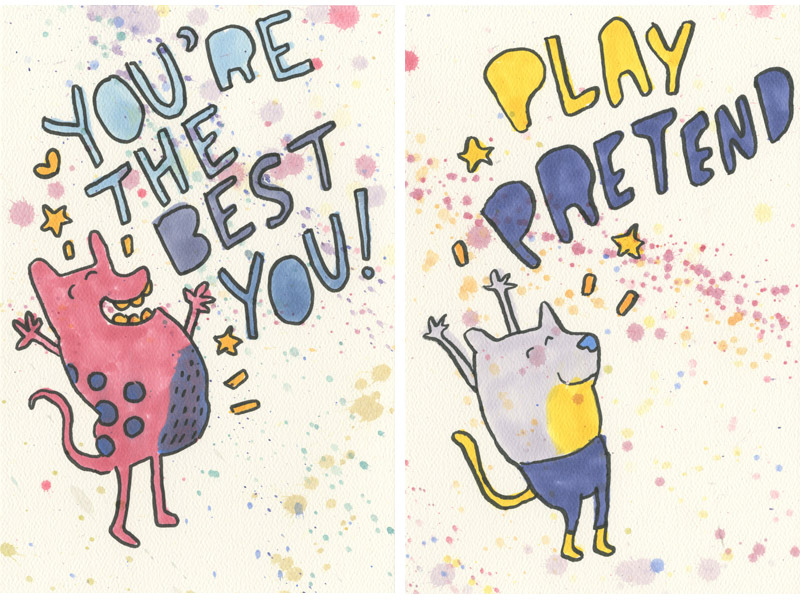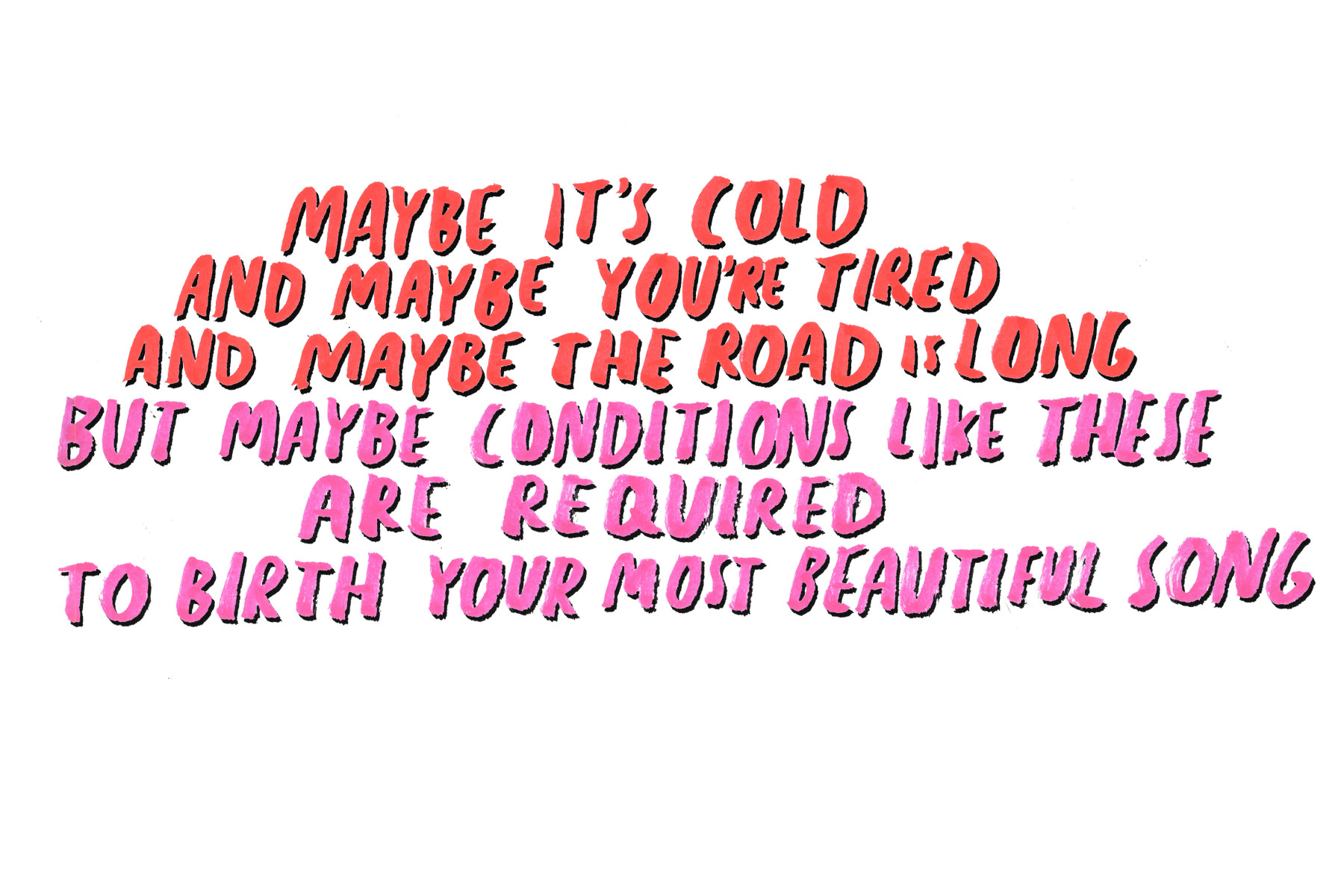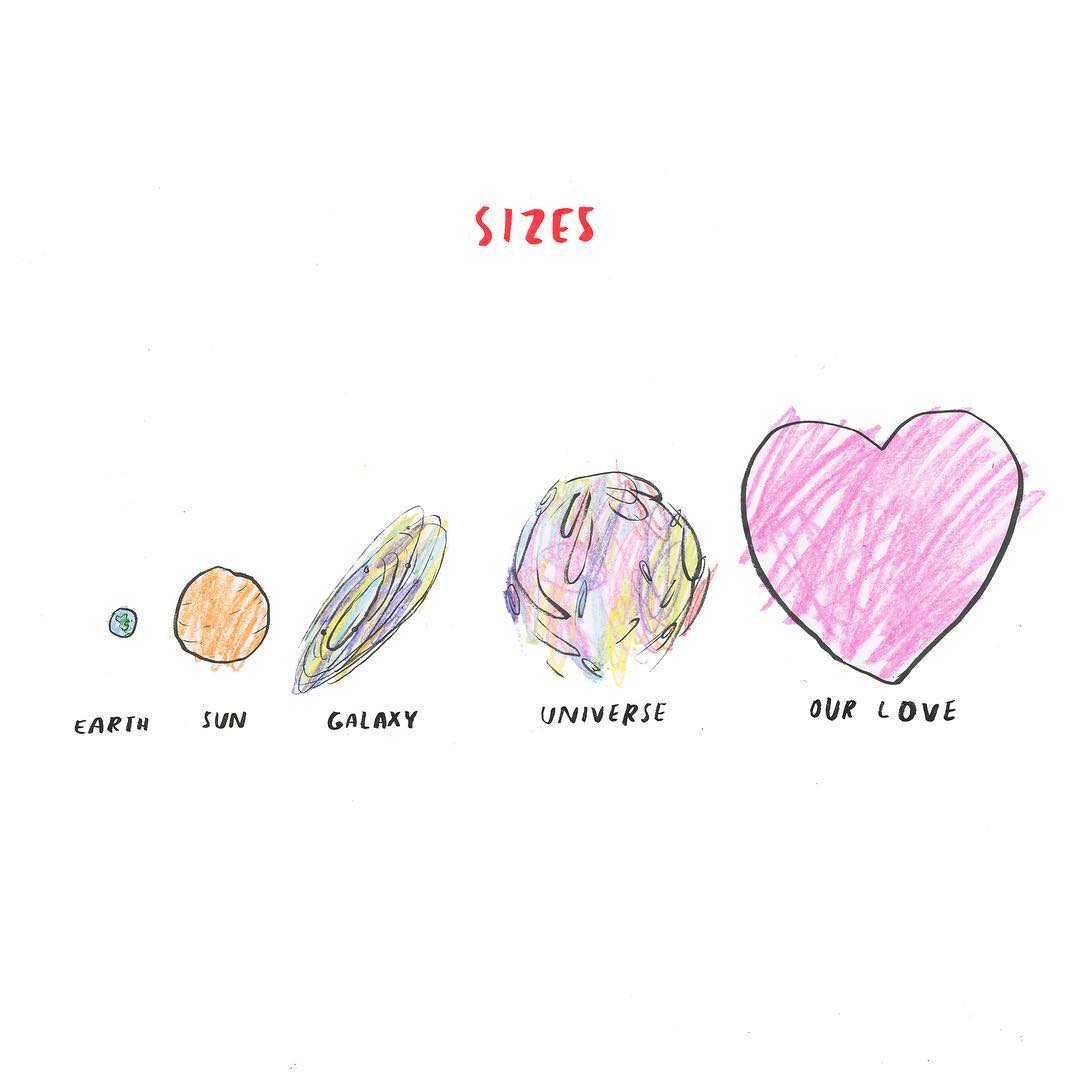 Every now and then I will spot a random Dallas Clayton sign or some sidewalk chalk art! It's pretty much the best thing ever…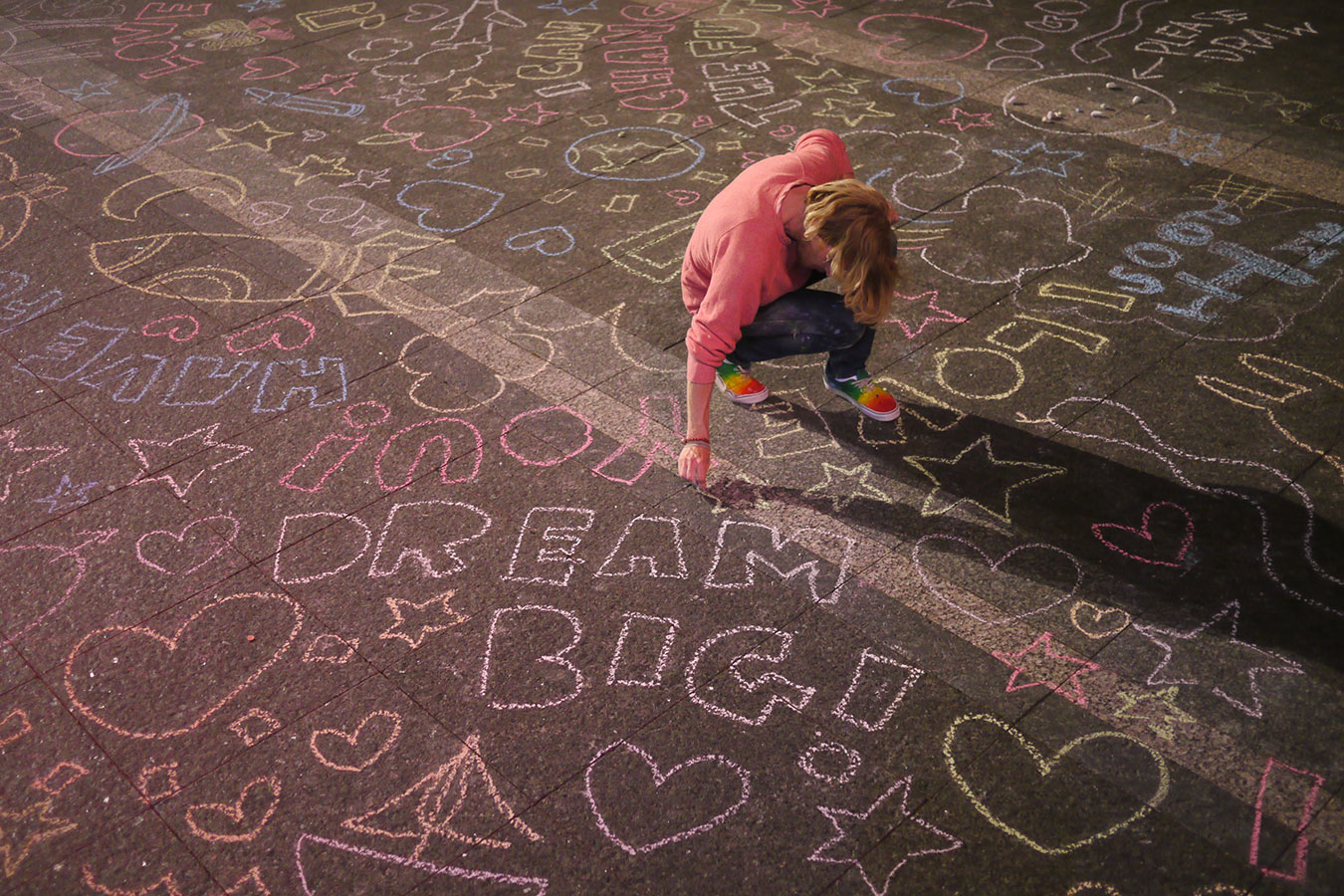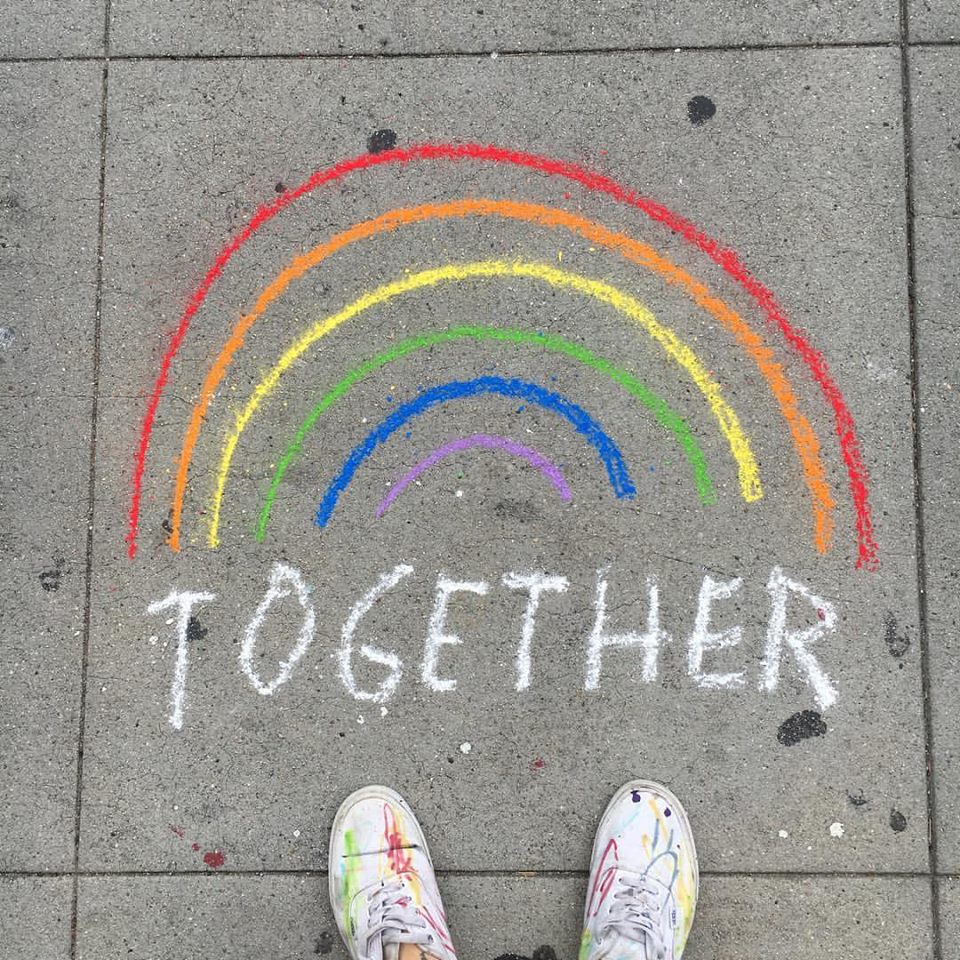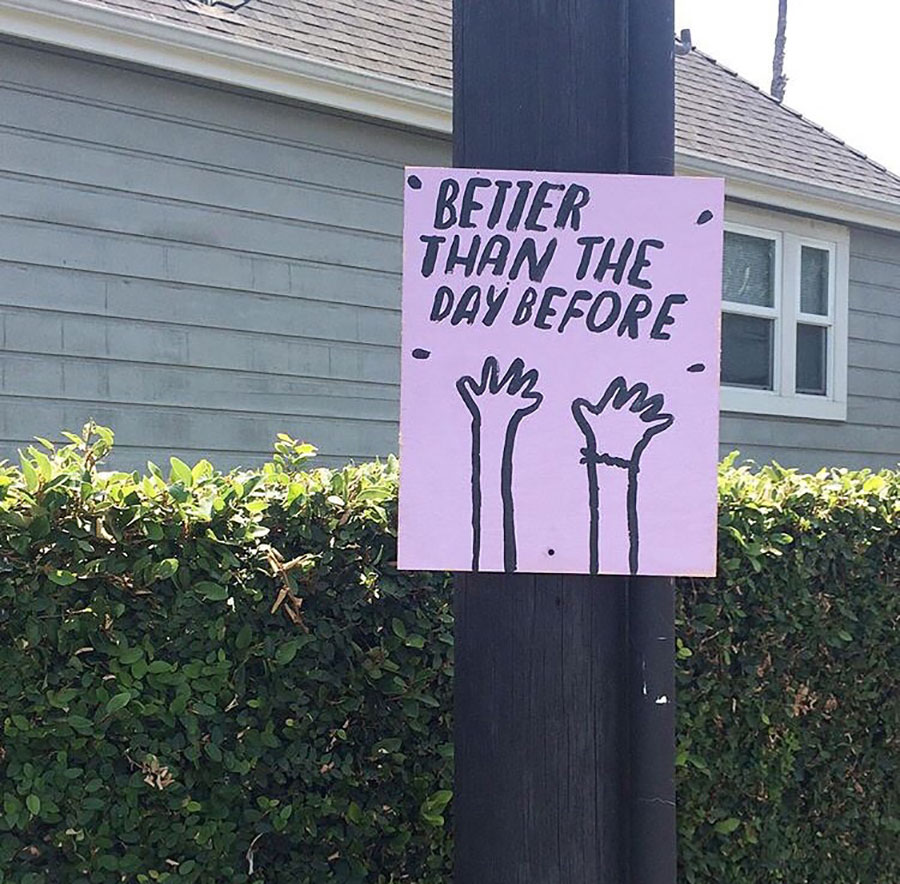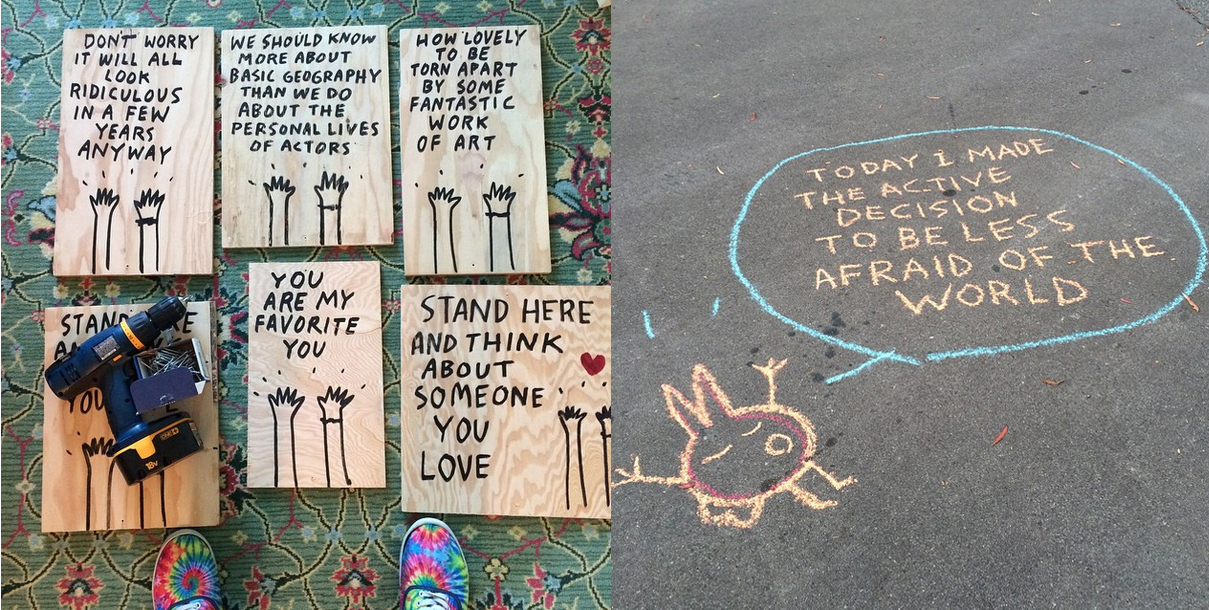 There are so so much more of his art I could share, but I dare you to explore him for yourself!
(click below photo for his website!)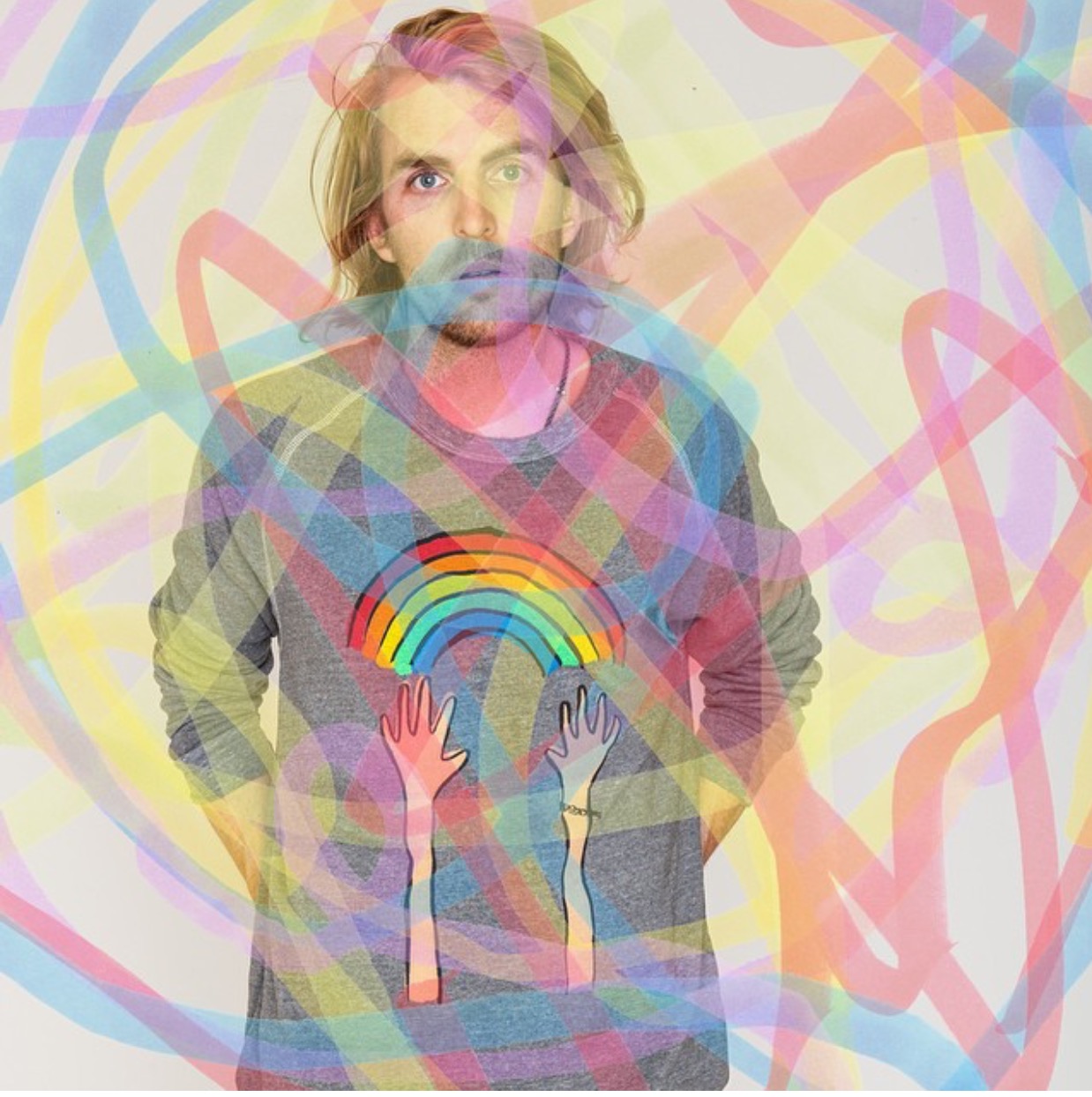 Thank you, Dallas for keeping me smiling and so inspired to get back drawing on my own! You are pretty dang RAD! 
**all images via Google, Instagram and his website**