Sarah Dubbledam is one of my favorite people I have met since I took the voyage from a small Texas town to the big city of Los Angeles. In a city full of dreamers, talent and hope you can find yourself lost in it all. When I first met Sarah she was warm and kind. This is something that you don't seem to come across too much in this town. She and her husband Steve are hands down a couple of gems, that sparkle everywhere they are. Sarah has taken an dream and made it a reality. She is on a list I have of those who I find inspiring and I am so proud of what she has accomplished. I can't wait to see what the future holds for this beautiful soul. Enjoy this little interview and please check out Darling Magazine afterwards!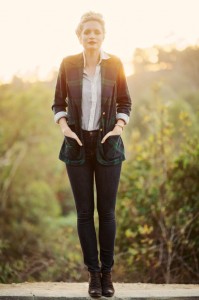 Name: Sarah Anne Dubbeldam
Hometown: Sisters, OR
Current Location: Los Angeles, CA
Website(s): darlingmagazine.org
Insta:
@darlingmagazine
@ladydubbs
1. Darling Magazine is such an adorable magazine, that is quite inspiring to women all over the world. You're doing such a great job with it! How did this dream become a reality for you? Can you tell us a little bit about the back story?
After college, my friend Kelli and I decided we wanted to make a magazine that we would want to read–one that dealt with real issues, showed real women, didn't photoshop, and was ad-free. We also were going through depression, anxiety, bad breakups, etc. etc. (enter any girl crisis here ;)) so wanted to address these things. We started by meeting together and developed our mission statement, then gathered a bunch of women passionate about the same thing for weekly meetings. From here we created a website that included content generated by our team and community. We slowly built the website over 9 months, then did a Kickstarter campaign that ended up succeeding! From there we made Issue 1 and 2, and by Issue 3, we got picked up by Anthropologie. At this time we hired more staff and created a real business. Now we are working on Issue 10! YAY!
2. What are your most proud of when it comes to the magazine?

The aesthetic! And the fact that we really try and use models of all sizes and don't photoshop women (skin OR bodies). We are starting a big no-retouching campaign around our fall issue releasing September 1st.
3. What is your favorite DARLING memory to date?

Issue one launch party! Over 300 people showed up to show their support for our dream that we spent about 5 years building. It was incredibly emotional and rewarding!
4. I am sure you get so many ladies telling you how the magazine has had an impact on their life. Do you have a favorite story sharing moment?
I do. One time a girl wrote in and said "I've been affected by the overwhelming sense that I'm not beautiful, intelligent or worth a second look for most of my life. Imagine my surprise when I stumbled upon your uplifting and truth-filled website! THANK YOU!" This is what we are all about, so were so overwhelmed when we read this.
5. Where do you find your inspiration for each issue?
From a lot of daydreaming…haha! Also, we have a lot of team discussions and I feel like the topics and themes naturally present themselves.
6. What's next for you and DARLING?
Darling is continuing with print and web. We also are expanding our community involvement more by continuing to do more Darling Dinners (find out info on our website) and are excited to be doing our first Darling Conference August 23-24 at the ACE Hotel Downtown LA. We are also expanding into self-esteem and beauty curriculum for junior high and high school students.
For me, I am starting to do more speaking about Darling, marketing, branding and being an entrepreneur. I hope to inspire people to really pursue their dreams.
7. What is your biggest dream for DARLING MAGAZINE?
That it would become a worldwide social movement toward women feeling more worthy, more beautiful, and more purposeful.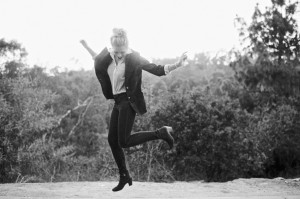 Photos by: Kat Harris
Thank you so much Sarah! You are a lovely lady and I am honored to have you be a part of my journey with www.christiegee.com
XOXO, Christie Gee