There are people in this world who make it better, brighter and more beautiful. Hank Fortener is one of those gems. I have been a big fan of Hank's for years due to the fact that he was on the pastoral staff at Mosaic, the church I call home here in Los Angeles, California. His ability to motivate, inspire and to create something beautiful in this world is beyond admirable. He has now created something so amazingly wonderful called AdoptTogether where he and his team help families fundraise for adoptions. AdoptTogether combines family, community and love to create homes for children who are in need of those exact things. I sat down and had a little chat via phone with Hank in an empty coloring bay at Sony Pictures. I am constantly surrounded by creative people so I was MEGA pumped to get to chat with someone who also loves creativity. Life is busy, wild and sometimes overwhelming so this interview was perfectly timed for this moment in my life. I feel so very honored to share our chat with you. It was so inspiring to me and I hope it brings joy and hopefulness into your own life.
(Above photo via www.hankfortener.com and taken by Valerie Noell)
Hank: First off I am really impressed with your side hustle. I love it. I love that you have found a way to do something you're passionate about. You're just doing it in the world. I am so proud of you. This is awesome. I am really glad to be a part of this.
Christie: Thank you so very much! (For the record….that really made my day. When anyone says they are proud of you it's just the best!) Hey! You're in Florida right now?
Hank : I am! My feet are in the ocean. And I don't mean that in a braggadocious kind of way! We take this trip every year, but I timed it perfectly for it for when I have the first draft of my book due. It's great because there is nothing going on here. It's the most boring place in the lower 48 states. It's beautiful, gorgeous, an inspiring place and there is nothing happening. After dark you can't find another person. There are no meetings and no one cool to hang out with so it's perfect!
Christie: It's your own little getaway.
Hank: It's perfect. Literally just keeps everything calm and keeps everyone focused on family and work so I getting more done then when I am in L.A. I am detaching a little from the social sphere for which is important for what I do. But otherwise as far as work product I am cranking out more than I ever have so it's great!
Christie: That's awesome. If you don't mind I would like to just jump right into our interview!
Hank: Sure! Let's go for it!
Christie:  When I first discovered you, you were on staff at Mosaic. I loved the conversations you would have with us as a community. I think you have a wonderful presence. I feel very thankful to have known you in that world. So when you took this life turn towards AdoptTogether I knew I had to follow and see what it was about and it blew my mind. I love what you are doing and I was kind of curious what it was like transferring from the Mosaic world into the AdoptTogether world.
Hank:  Yeah totally! This is a little known fact but Mosaic actually was sort of the incubator that drove AdoptTogether forward. I had been doing something with my dad for a long time. We had been brainstorming and preparing and so on and so forth. When I finally explained to Erwin and to the team "Hey this is something we are going to start. It will be something on the side and something very small." With digital products you can do them on your phone and do them at night before you fall asleep. They are always available and you don't have to go anywhere or do anything that required anything crazy. We were in development for about a year and then right around launch Erwin came and said after a talk I gave (he surprised me) that half of the offering that day was going to go towards AdoptTogether. That ended up being about $21,000. So with that we got a $21,000 kick off grant. We didn't have any investors and we didn't have any resources. We officially kicked it off on my birthday which raised a little bit of money and then we had Mosaic's gift. But truthfully it was Mosaic's network that really helped us start. I can probably draw a line to almost every one of our first 1,000 families in relationship somehow to Mosaic and also the podcast. If I told a story about my family people would google me and it would bring up AdoptTogether. That's how they would find me.
Christie:  I love what you are doing with your podcast, Typically Hazardous. It's really great and inspiring.
Hank: Thank you! I am working on tweaking it a bit!
Christie: I know you talk a lot about your family background and how there are three biological kids and then your family expanded. If you could elaborate on that for me.
Hank:  Yeah for sure! So my family, is the really important chapter that many people don't see when they meet us. My family photo has 11 brothers and sisters, 11 kids in it and our in-laws, all of our spouses and then our kids. What's missing from this that there are 36 foster kids that came through our home. The missing space is really bazar. It almost feels like Thanksgiving after someone has died,  in a less morbid way because I know they are still out there. You have that feeling that their presence is there. Another example is like when you are having the first Christmas when the daughter is married and now she is now with her new husband. So you are having Christmas with someone who is not there. You feel them but they are not present. That's sort of how my whole family feels all the time. There is always that sense that there's people who didn't make it. I would say that's the undercurrent for me that operates as the fuel for AdoptTogether. I live in a world where I have family members that I can't see and touch. I know I have an adopted son out there somewhere that I don't know where he is. I know what it is like to have an invisible family member you can't explain to people. So my passion for AdoptTogether is to help those people. They are my tribe. When they hear me talk they go, "Oh my gosh!" and I can say "I know exactly how you feel." People think you're crazy. People wonder why you would adopt and why would you go across the world and why would you just…….and the list goes on and on. People want to try and oversimplify your life when you have this crazy feeling you can't explain. That's a feeling I have had with my brothers and sisters that I don't have anymore and that I have with my future children, siblings and nieces, nephews and all the other kids who will be a part of our family.
Christie: That's amazing. AdoptTogether was born in 2012, correct?
Hank: Yes. January 12th, 2012
Christie: How many families have benefited from AdoptTogether since then?
Hank: We just crossed over our 2,400 mark. That is 2,400 total families. That is the number of families who have fundraised with us. Some of them are still active. That's not 2,400 homes. 800-900 of them are still active. We don't have a solid number on that yet because we have profiles opening and closing every day so that is a fast moving number.
Christie:  That's great! Every November 9th is World Adoption Day that is dedicated to raising awareness and smiley faces on hands and that is awesome!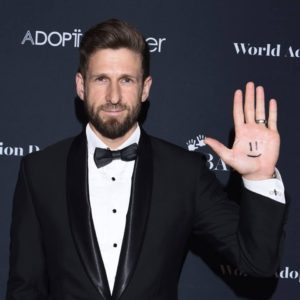 (Photo via Facebook)
Hank: Yep! We actually moved it around this year because of Trump. I am glad we did. The 8th was the election. If Hillary won, then all our supporters in the Midwest were going to be sad and if Trump won then all of our supporters on the coasts going to be sad. And man were we glad we moved World Adoption Day. We moved it to the 15th so it was a great little purge for everybody to take a deep breath and just do it. The Today Show put us out and celebrated with us. They said it was so refreshing to have something new to talk about that wasn't related to the election. It was great! So it's in November every year. We don't want to commit to a date until we are sure culturally what is going on, just to make sure it doesn't get buried.
Christie:  It is well known that you have and share Christian faith. How, if so, has that influenced AdoptTogether?
Hank: I would say my spirituality influences every corner of my life. My spirituality is all over AdoptTogether but we are not a Christian organization. I don't do it because of Jesus. I do it because I have a passion for children because God put that in me and made me who I am I am driven through that. This isn't a response to a biblical or scriptural mandate as much as it is a passion that is inside of all of us who support and thrive. I know it is nuance but it is important for people who are supporters from all different faiths. We have Muslim supporters, Catholic supporters, Buddhist supporters, agnostic supporters and Christian supporters. To us, we are all united around that passion to see a family for every child. For some people they are driven by the call of God in their life, but for me personally, everything I touch is informed and inspired by my spirituality.
Christie:  That 100% makes sense! Do you happen to have a favorite story of an adoption that really stood out to you?
Hank:   I keep saying this one and I need do get another one. It was really early on but this one made a profound impact on me. We didn't know AdoptTogether was going to work. We just did it because we thought this would help. I think the moment I realized that this was going to take off was when my friend Bill and Nicole (we had dinner with them) said they were considering adoption, we talked through some of their worries and concerns, questions and issues and ideas. They then went through with it. We were part of their campaign. We were some of the first people to donate. So many people donated. When they pushed a stroller up to church, I remember standing there watching them push that stroller up to the church for the first time, the looks on the faces of the people who had given were just unbelievable. They were beaming. I remember going to Bill and Nicole and asking them how people were treating them. He said people who gave money are acting like they are aunts and uncles. Some people gave like $13 and they are like, "This is my nephew!" In their mind they were so committed and they were so much a part of bringing him to this family. That's the thing that really shook me. I have heard that thousands of times now. People will say that the people that gave, came out of the woodwork to give, and they treat our child like they are part of the community from the very first minute. I think the power of AdoptTogether that I didn't anticipate and I didn't know what to expect was how it would bond communities together. One of the phrases we use is that "AdoptTogether turns crowds into communities." We take a crowd that you are connected to somehow and we turn that into a community around raising and bringing that child into that life.
Christie: This is so great. I was at work yesterday in the middle of a Sony Pictures lounge and I couldn't stop watching your Ted Talk. It was so inspiring to hear your heart you have for these kids. I was thinking, "I know I should be working but I HAVE to watch this 18-minute video!" It sparked a few nice conversations so it was great.  What advice would you give to someone who is on the fence about adopting? For example: I am 35. I have this fear that when I feel it's our (my husband and myself) time to start a family there may be problems, or I may have missed that "prime time" to have kids. We have always said we would want to adopt at least one child no matter what the case is. What advice would you give to us or someone at all who is concerned about the adoption process?
Hank: My advice is to find someone who has been through adoption and take them to dinner. Because there is no ONE answer to any single adoption question. Before I meet with anyone about adopting I set them up with two different dinners with two different people who have adopted kids. If you talk to somebody who has been through adoption you will know you are talking to somebody who LOVES to talk about adoption, they will love to tell their story, they are going to have a blast sharing what they went through and you will learn so much. So I would say, find two couples and ask if you can buy them dinner and ask them a ton of questions about adoption. That's because every adoption story is different and every person's worries and concerns are different. I usually don't meet with people FIRST. I tell them to meet with two couples and then we will meet afterwards and if there are any other "industry" questions that I can answer I will. But for the most part meeting with a couple who has been through the process will start to give you a sense of the joys, the struggles, the happiness and the heaviness that comes along with it. We have learned that putting people together who have gone through adoption is sort of like someone who has built a house by hand. You are probably only going to do that one time. But now you have all that experience and you know how to do it. The beauty of the community of AdoptTogether is that you don't have to go in blindly. My parents were the kind of people who did it for the first time with no one helping them. There was no internet when they were figuring it out so they LOVE to share! When you talk to to someone who built a house they can't wait to tell you about the stucco, the roofing and the whole thing! So if you take someone to dinner and say that this is to ask them questions about adoption I think it would be a really cool moment and very powerful for them too.
Christie: Awesome! So what is next for AdoptTogether?
Hank: There are a couple of things that I cannot talk about yet. What I can say is that year our plan is we are in development for a one stop shop platform for adoption needs. Our goal is to create a place where you can get all of your adoption questions answered. That will launch mid year! What we have planned is going to be gangster! What we have found is that there are so few places where adoptive families can get answers to some of these questions. So we are creating a platform where families will always have a place to keep moving. They will know where they are going, they will know what is next and they will know where to go get some of their questions answered to get help they need.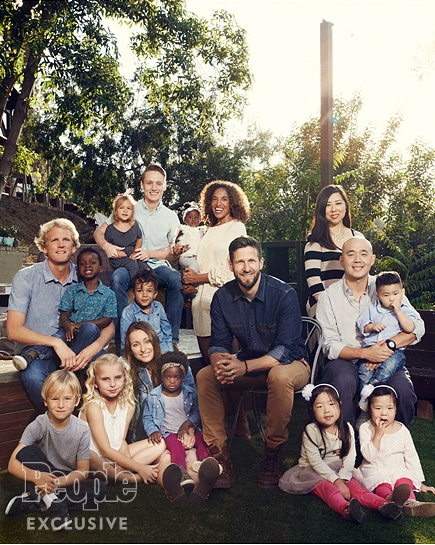 This photo was from when AdoptTogether was featured in People Magazine. These are a FEW of the families that AdoptTogether has helped. (Photo By: Christopher Patey)
Christie: This last question is one I like to ask in most if not all of my interviews and that is…. What makes you come alive?
Hank: That is a great question. I love creating new things and putting them into the world. New things pump me up! New things that WORK! I love finding new ways to solve problems for people. And sometimes that gets me into trouble because I start too many things. So I need to have a healthy group of people who either keep that thing moving that's not new to me anymore, or I need to be surrounded by people who tell me NO. I would say finding new and unique ways to solve problems and bringing something like Adopt Together into the world and finding ways to connect to people in that way. That was passionate for me when I was preaching because I got to find new ways for people to connect to God in ways they didn't know was out there that they didn't know was possible. If I could take new ways to knock down barriers, doubts or thoughts it was always inspiring to me.
Thank you so very much Hank for taking time from your busy bee life to chat with me! Thank you also to the readers for taking the time to read our conversation. Please go and check out what Hank, his beautiful family and his team are up to!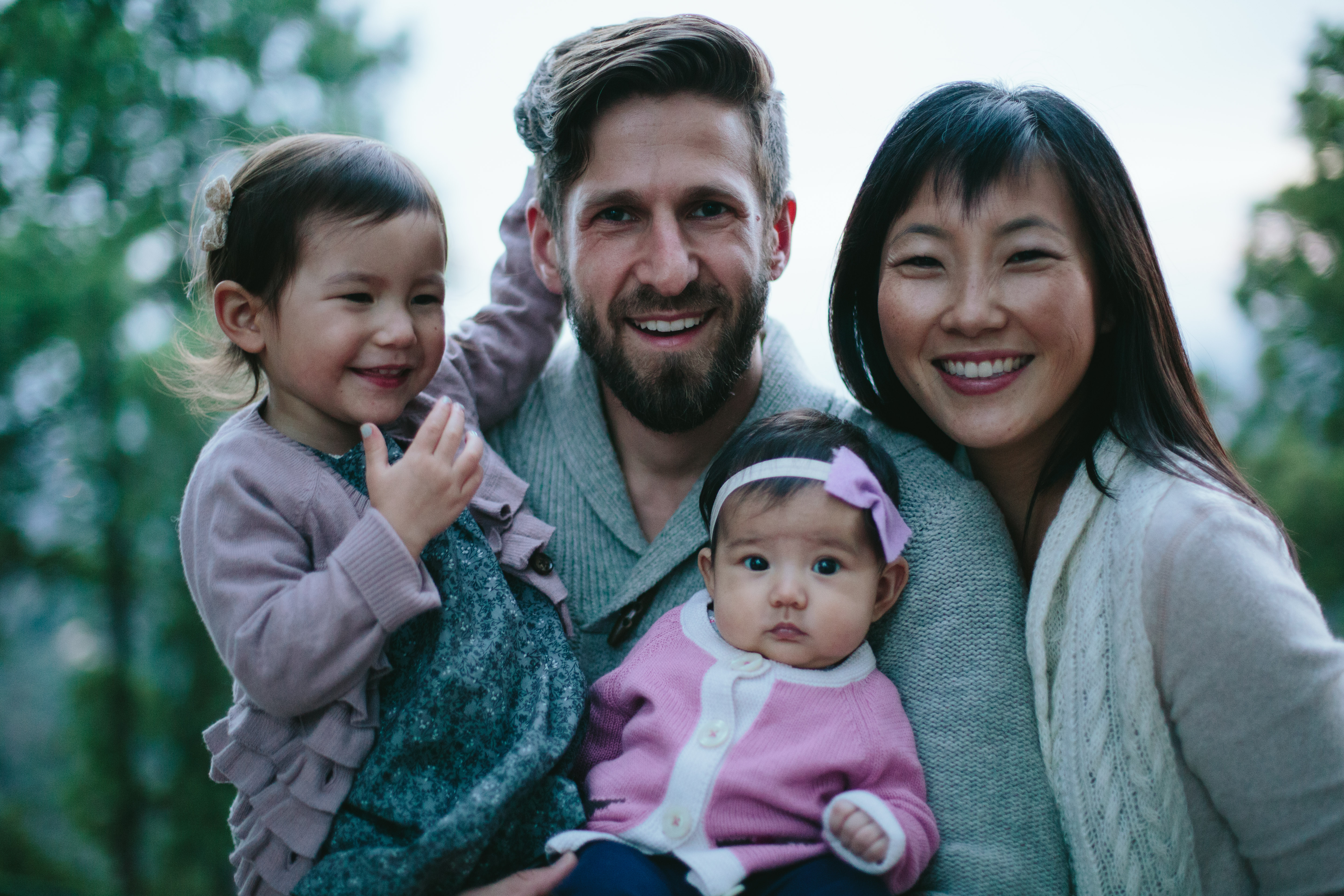 (Photo by: Valerie Noell)
Click photos below for links to amazingness.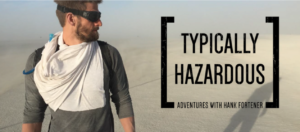 and you can find some other wonderfulness over at:
You won't regret it. You have my promise.
Love, Christie Gee-Kellems