Steffy caught my attention a while ago when I was searching through Instagram!  I have to say that I want to invade her closet and play dress up because she has the cutest style! She, her husband, Matt and her cutie weenie dog, Miss Claude have the sweetest life to watch unfold via Instagram and her blog!

(click photo above for link)
I wanted to interview some fellow blogger gals and I am so excited to be sharing this with y'all!
ENJOY!!!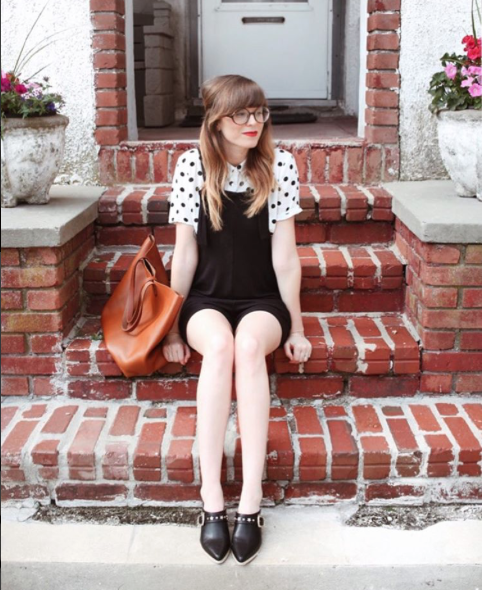 I found you via Instagram with all your O.O.T.D. post. You have the cutest style. I love everything you decide to wear every day! What do you love most about fashion?
Thanks so much! :) I love how people can wear different hats depending on how they choose to dress – some days I may be a little bit vintage-inspired, and some days I may be a bit grungy. It's fun trying on different personas, and having fun with clothes!
Do you have  favorite "go to" outfit that you love the most?
Yes – I love wearing a black skirt/ high waisted pants with a chambray and boots.. it works every time!
It's a known fact that you love vintage clothing. Do you have a favorite designer?
I always get excited to see what Chloe & Rachel Antonoff are showing each season, although I don't own much designer clothing/ accessories.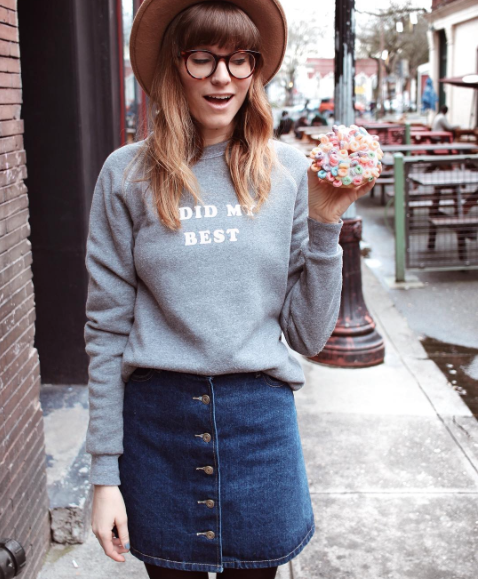 You and I both are weeniedog mommas! They are the best! Do you have a favorite story about your furbaby?
Miss claude is my child! I love her way too much, I can't think of 1 specific story, but she is the best to sleep with at night, she cuddles up with her head right on my pillow so I wake up with her weenie nose in my face.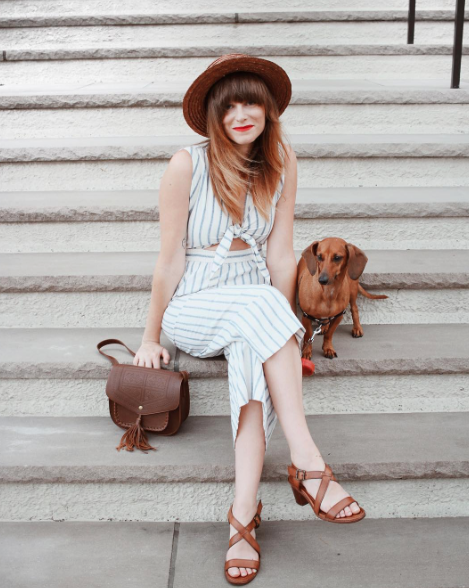 You will soon be a mom to a human as well! What is is like adjusting your outfits to make room for your bun in the oven? Do you find it fun dressing up your cute little baby bump?
Ah, I do not love dressing the bump, it's true. I love high waisted clothing, so I have been having a hard time getting dressed, but I've been finding ways to make it work. It's hard to adjust to an entirely different body type, but I've found continuing to wear my favorite brands in larger sizes has worked the best to help me feel like myself still!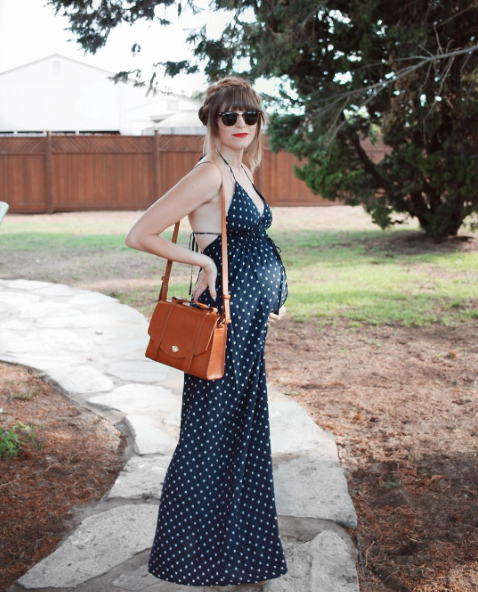 Living in New York, do you have any favorite local shops that New Yorkers totally need to check out?
My favorite thrift store ever is Urban Jungle in Bushwick. There's incredible dresses for under $10!
What are your top 5 favorite Instagram accounts/ blogs to follow?
Lately I've been gravitating toward loving mom's with little boys :) Here's a few of my fave accounts –
What song would you say would be the soundtrack to you life at this moment in time?
I've been playing Smith Westerns – Weekend on repeat lately!
What advice would you  give to gals out there who are bloggin' away and wanting to make a lifestyle out of it?
Well, I don't blog full-time so my perspective may be a bit different. My advice is to look at blogging as not just a "career" because of your blog, but as a career where you can go out there and help companies, using what you've learned from having a blog! Working in social media for a company is much different than running a blog, but without one it's harder to do the other!
What is next for you? Other than having a baby! WEEE!!
I am not sure! I am going to be off of work for 5 months to focus on baby, and then I'll be figuring out how out how to juggle a full-time job, a baby and a blog! Oh boy!
Thank you so much, Steffy for taking the time from  your adorable life to chat with me! You are such an inspiration to me and I know to many others! Stay your adorable self and enjoy every moment with your growing family!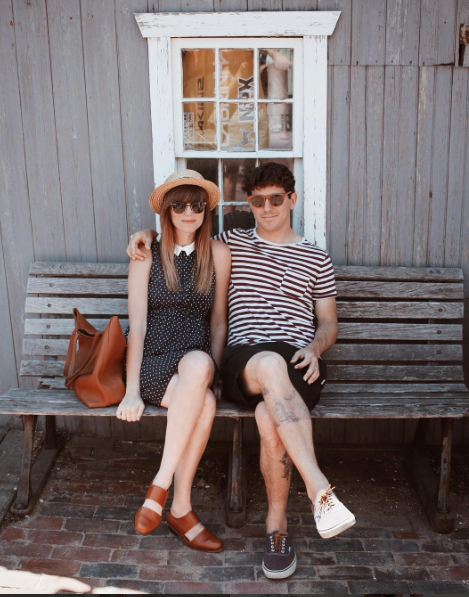 Also thank you to my readers! Please check out Steffy's website and Instagram.
Please also follow my Instagram for upcoming blog post and my silly life adventures!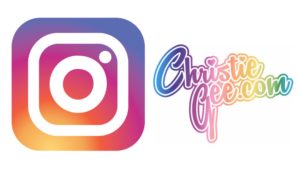 XOXO,
Christie Gee-Kellems