One day I stumbled upon a club on Instagram that I think that all girls should know about! It's a rad group of gals   who call themselves "The Crybaby Club." They are adorable, brave, honest and so much fun! I always look forward to their post on Instagram and what they post on their blog. So super inspiring to watch them grow as a club! Super pumped to see what the future holds for these amazing ladies! I was lucky enough to interview Natalie, president and founder of the club! I hope you enjoy our little chat!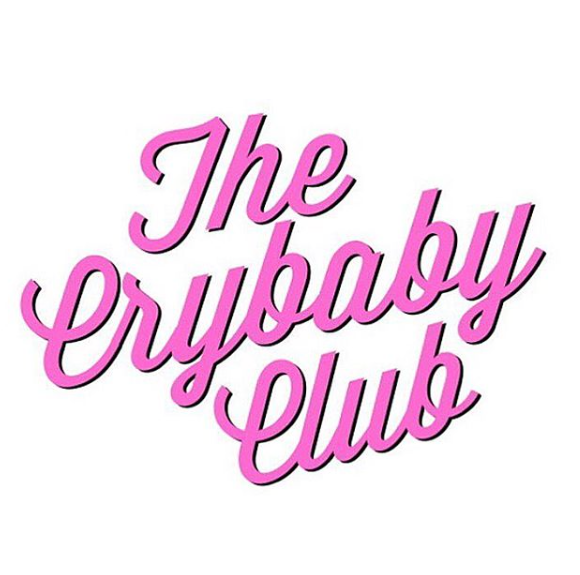 I first "met" Kayley through Instagram, and now we are Facebook pals! I saw that she was part of a rad group of girls called the Crybaby Club! How did y'all come up with the name for the group?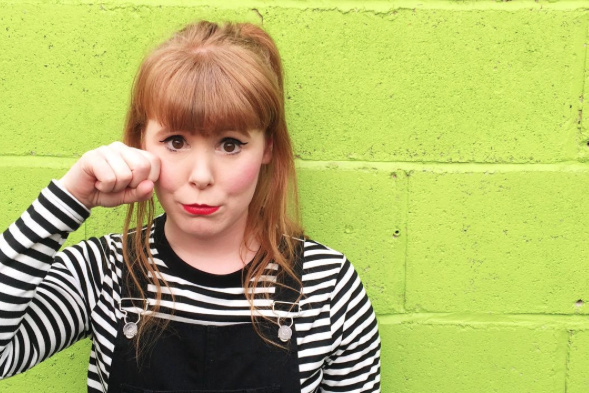 Oh I adore Kayley, and she was actually my first big inspiration to start the club!! She sent me a "forever princess" Membership card and I thought that idea was so cute, and I immediately wanted to make a club too! I asked myself, "what do you do a lot of" and the answer was cry. I cry a lot. I did a quick Google search to see if anyone else was doing a club like this or by this name, and then I started sketching card designs and everything went from there!
What is your dream for The Crybaby Club?
If I'm being honest, my dreams have already been met and exceeding. This club gives me a source of joy I never could've imagine for myself, it helps people, we now have 10,000 members worldwide, we make cute stuff, and I've made amazing friendships. My dreams are alive in this club. My next dream is to just keep doing what we are doing, and never lose our vision or sincerity.
You make the cutest buttons, stickers, patches, pins, shirts, tote bags, etc!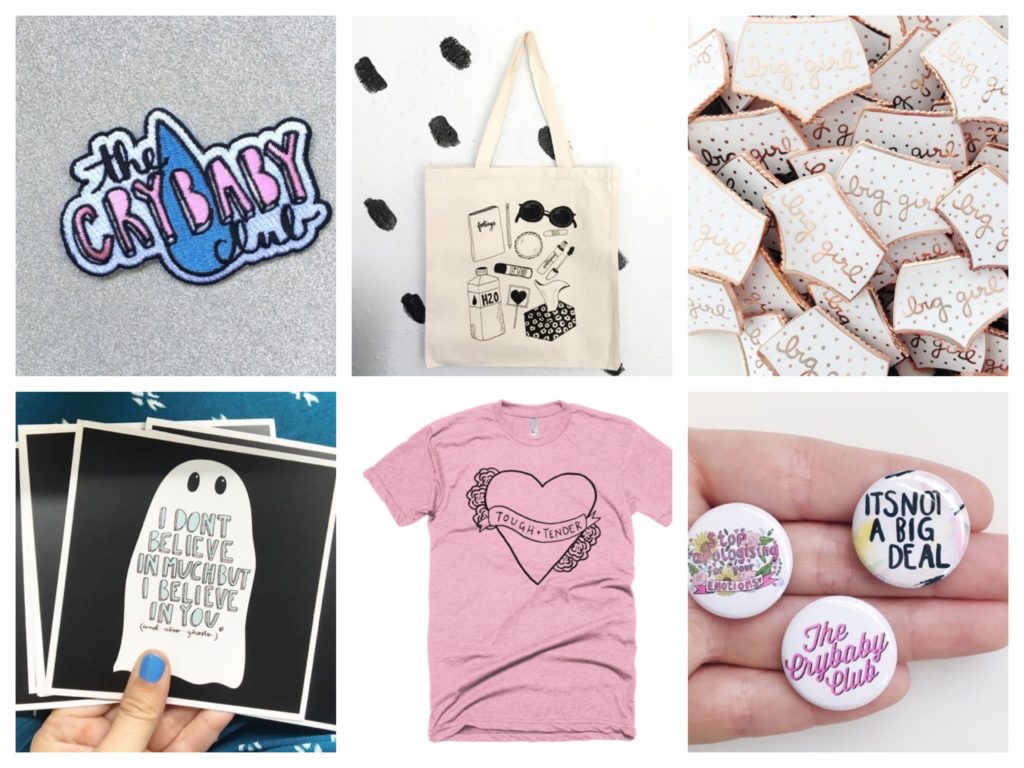 What is the best part of that process? I can't imagine what it would feel like to see something I designed come to l life. It is super inspiring!
Holding the finished product in my hands is my absolute favorite part of the whole adventure. I'll never forget when my very first batch of pins arrived on my doorstep, and when I pulled open the box and grabbed on, and saw my handwriting surrounded by pink glitter, I cried. I cried so hard. It was the coolest thing, and the greatest feeling and I get to feel it every time we release a new product. It's magical.
You guys are all scattered around the country, which I know that seems to be a common thing with most teams these days. With technology it makes it easier to be apart from one another. How do you guys work together despite the distance?
Like a fine tuned machine, ok?! I feel like we work well together because everyone knows their strengths/weaknesses and how much time/energy they are able to put into the club. As a result, everyone has their job, and they know what's expected of them, and they all have the drive and initiative to follow through. I'm extremely blessed to have such a great group of creative girls beside me.
I am super curious what favorite movie and book belong to each of you! So here we go!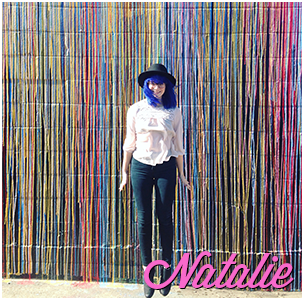 Movie: Elizabethtown
Book: The Mercy Of Thin Air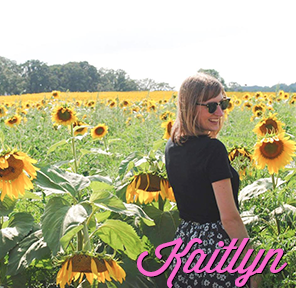 Movie: Gladiator
Book: The Picture Of Dorian Gray
Movie: Marie Antoinette
Book: Pride and Prejudice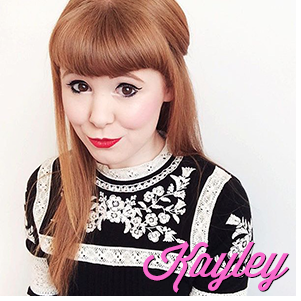 Movie: About Time
Book: The Perks Of Being A Wallflower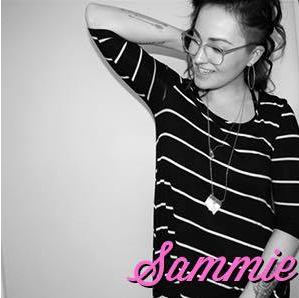 Movie: The Little Mermaid
Book: Pride And Prejudice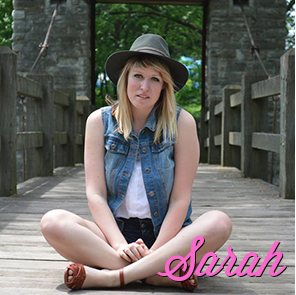 Movie: Forest Gump
Book:  Extremely Loud And Incredibly Close
What are some of your favorite Instagram/blogs to to follow and support?
This one is hard because I love so many, but some of my favorite Instagrams right now has to be: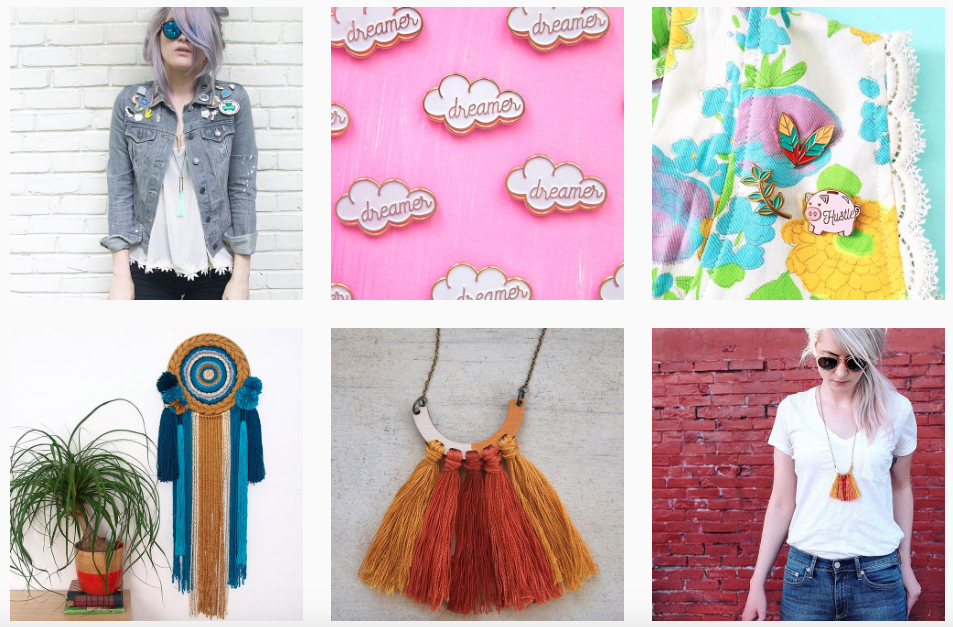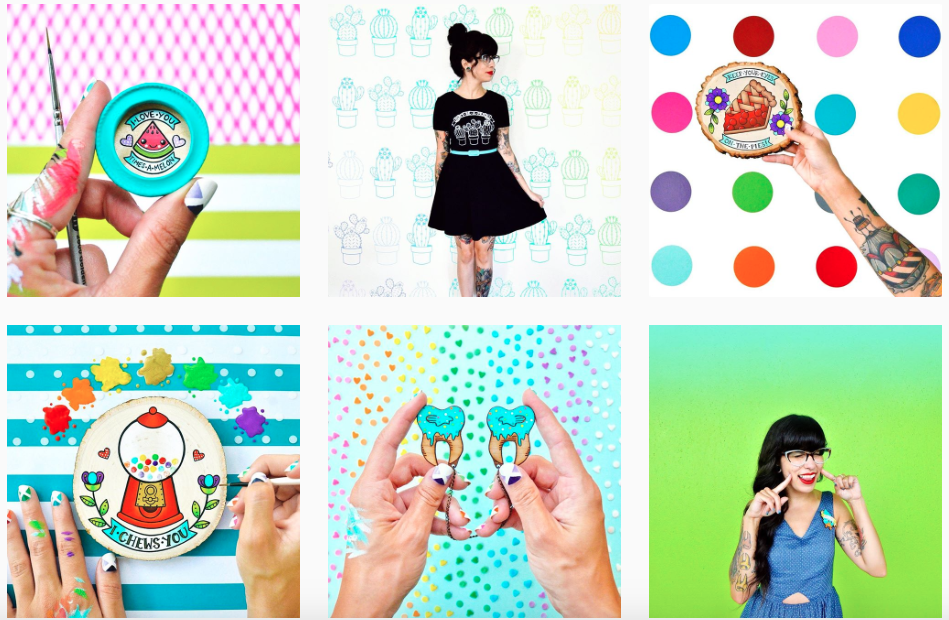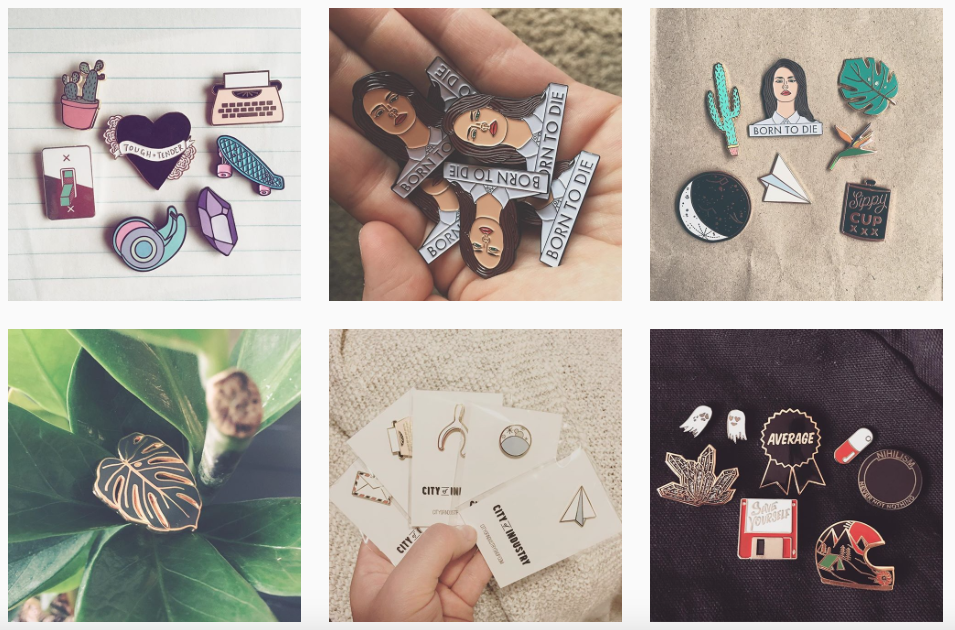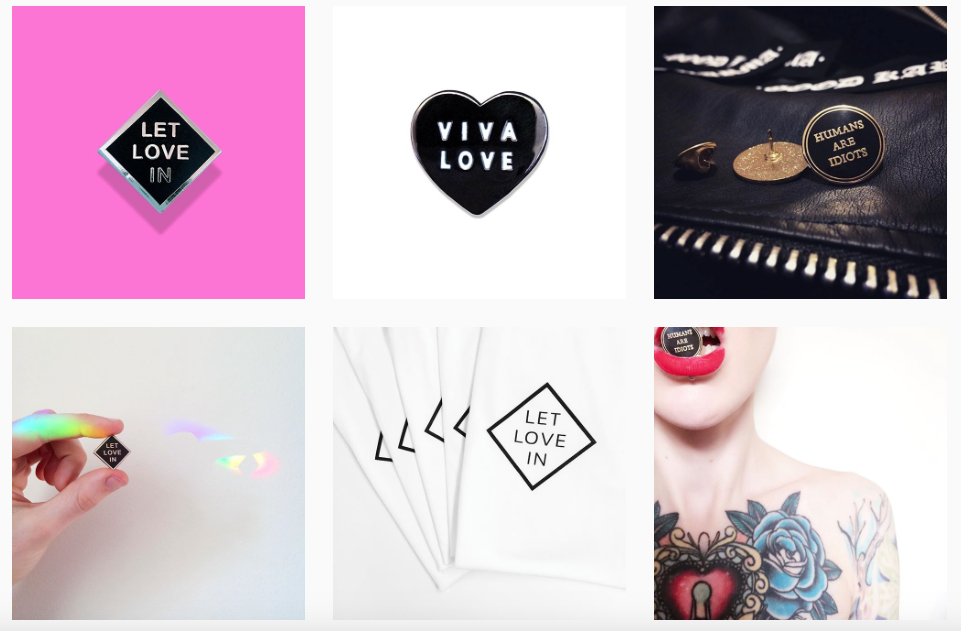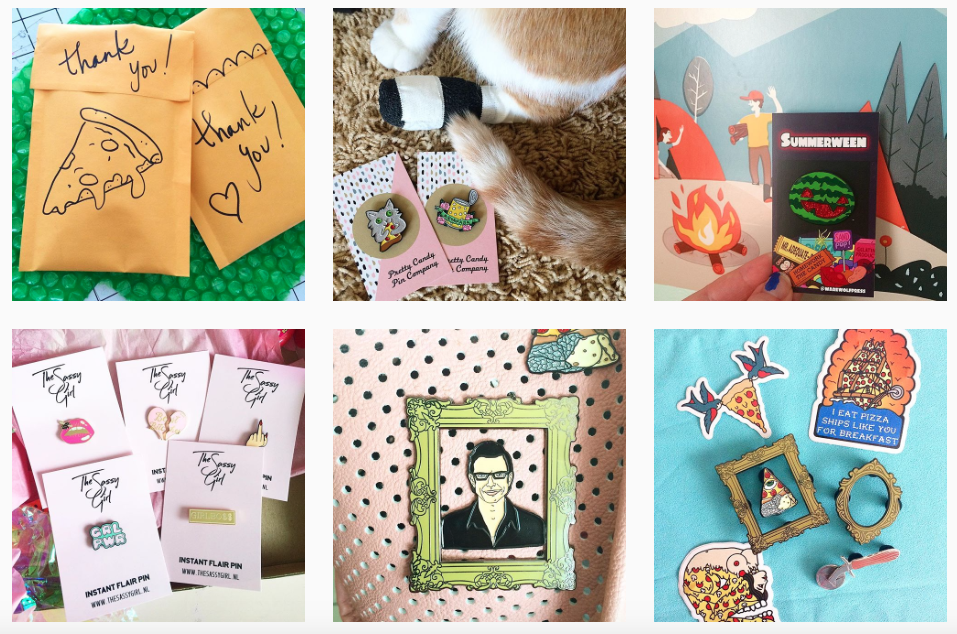 What advice would you give to gals out there who are working hard to make it in this big world full of blogs, Instagrams, etc?
Don't be afraid to start. It can seem like there is not a place for you in this world of social media, or like all the ideas are taken…but you just need to do it. It's never too late to start.
What is next for The Crybaby Club?
I honestly don't know. I'm hoping more stores will be interested in carrying us, we will remain involved in the indie art scene and that we continue to spread love and acceptance. It'd also be really cool to meet all the boss babes that have helped me build this community AND have my own physical store. Maybe one day.
I would officially like to sign up for The Crybaby Club! Here is my membership card!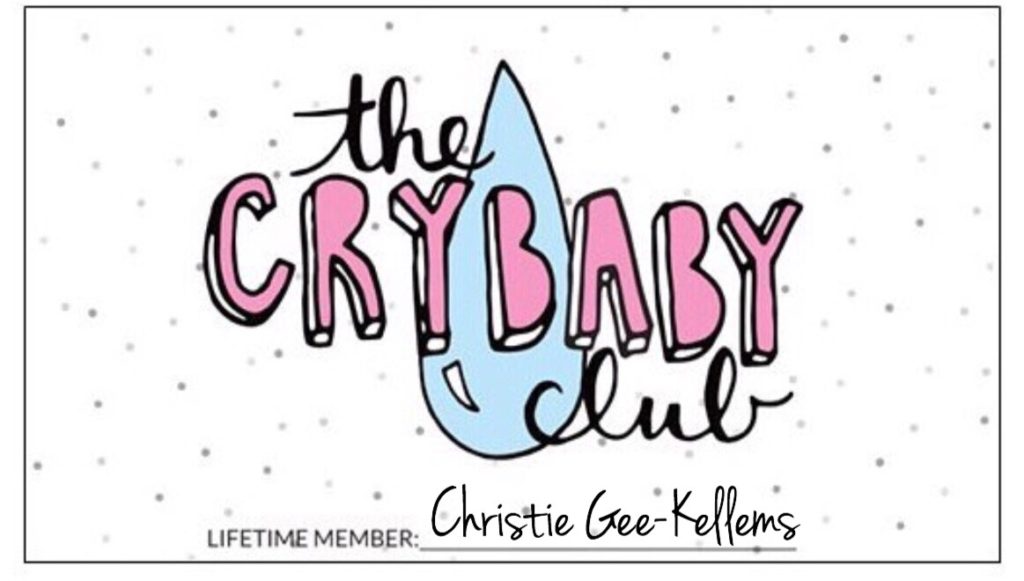 I want to say a special thank you to Natalie for taking the time to do this interview and to the other gals for also being a part of sharing their favorite movies and books! You all are such inspirations! Stay amazing!!!!!!!!! 
Thank you also to my readers! Be sure to check out The Crybaby Club's website and Instagram account!
If you would like, you can also follow me on Instagram and Facebook!
Thank you all for all your love and support!
XOXO,
Christie Gee-Kellems
(Music: Why I Cry by Best Coast)
(All photography taken from Instagram accounts and websites belonging to the girls/The Crybaby Club)