To quote Josh Scogin..
"It's been a crazy year. It's been such a wild wild ride." 
This year was by far one of the most challenging years of my life. Let's do a little review and a bit of learning from my 2016 shall we?
This year started off pretty great! I just wrapped a wonderful holiday season as a newly married gal! It was such a blast spending time with my best friend, my husband and our closest friends here in Los Angeles as we planned amazing holiday feast and exchanged gifts! I felt extremely blessed more than I had in years!! Although I had made the move to Los Angeles from Long Beach I decided to keep up the long drive to stay at my former job to keep waiting tables at a place I had loved for over 6 years. Slowly between winter and spring  that very job became to be a toxic environment for me to be in. I will not go into details because what's the point in that? However, I will say that what once was a place I bragged about loving so much became a place I ended up having severe panic attacks, crying there or crying all the way home in my car. I was so so unhappy. BEING that unhappy made me feel even MORE unhappy.  I began to slowly slip into mega depression while trying to force something good to come from that place. It started to take a toll on my brand new marriage and my health. One day I finally had enough and my husband supported my decision to leave my job. So on Easter Sunday I said goodbye to probably one of the best and most fun jobs I had ever had. It was perfect for so long. It broke my heart , yet I felt a huge sense of relief when I drove away that day. This is not like me….because I had no plan. I had no next job. I just knew I had to leave. I have always been pretty lucky when it came to finding work. I found a job right away when I moved to L.A. and was there for years and found this one after looking for a little bit and was there for so long….so in my mind I was hoping that I would find the next gig pretty easily.
Boy…was….I …..Wrong.
It took months to find a full time job. I had never ever been as stressed.  I have to give credit to my wonderful husband for the hard work he did to help me land the job I have now. If anyone out there knows how hard it is to find a job in the entertainment industry you will know exactly how I feel. Today I work on the Sony Pictures Movie lot….and it took so much work to get officially hired. I learned the awesomeness of some unbelievable people who had faith my husband and myself and put their names on line to help me find a job. I mean VP's of divisions, an Oscar winner and some other folks who made all this possible for us to be financially ok! Today I sit at a desk and have some fun adventures and I am excited to see what the next chapter holds here! I am so grateful for the opportunities that have been given to me. It took months of not having a job to be so so thankful to work. I will cherish moments I have work because I know how hard it is to not have steady work and it is rough. The thing is…even if I didn't NEED a job I think I would still work. I say this because being alone for hours by myself took such a toll on me. I felt so alone without community. I need that in my life. That is something I learned the hard way. With the amount of anxiety that I deal with on a daily basis…being alone with my thoughts can be a terrible place. For months I had so many opportunities to write, workout etc. Yet I was FROZEN in fear of the unknown. My faith was shaken. It was a dark place. Now looking back I see that God had his hand in all of it. For almost a year I lacked serious faith, but He saw me through that. You don't have to agree with my theology and that is totally ok. But I believe that God was watching over me and teaching me some serious life lessons this year. So that was a bonus to discover that!! I am happy to have my faith restored to me yet I am so beyond happy to kiss this year goodbye!
I am aware that you can ACTUALLY start over and do things better at any time, but there is something about the New Year that seems like magic. Where anything is possible! I also know there is a good chance that most of our "resolutions" will never be met. For example read THIS. My hair is shorter and that dress still doesn't fit. HA! But ya know what? That is ok! So instead of resoluions I am going to say that I have GOALS for 2017. That sounds more doable? Maybe.
Here are some of my Goals of 2017:
Run a 1/2 Marathon with Mark…and also my pals Kenney and Joe from Texas. The Rock & Roll Marathon is the last week of October! Time to get these legs a trainin'! We will also be raising money for the ASPCA to help animals in need! I love that!!!

Another goal is to blog at least 3 times a month. That doesn't sound like a lot. But it is hard for me to post frequently. That is something I need to work on. <3

I want to be a part of the projects my husband has in his life. I can't really chat about that…but it will be awesome and I am so proud of what he is doing! You will find out soon enough. Promise.

For the love of all that is good and HOLY I want to leave my hair alone for once so it grows again! I have this need to fry it off apparently! NOT this year! NO NO NO!

I also want to be more involved with Mosaic (

my church

). I have been pretty cowardly about living a life that my faith would be shown. This is mostly because I am always afraid of offending someone or sounding like one of the believers that I try so hard to not sound like. Ya know…the cheesy, judgmental, the unaccepting type. They are so not what I want to be like. I believe that the community of Jesus is meant to be about love, acceptance and inspiration. We should make this world a more beautiful place..in a time when it needs it most. But I have been afraid to express that. I want to be more open in 2017 about faith related subjects while of course being completely in love with the people around me! Despite what the news shows us, I believe there is beauty in this big blue marble. I want to showcase some of that beauty in my life and on this very blog.

I really want to work on thinking positivity about life and to be thankful for what I have. It is much easier to dwell on the what nots. I am great at it! So this will be my official "slogan" of 2017…..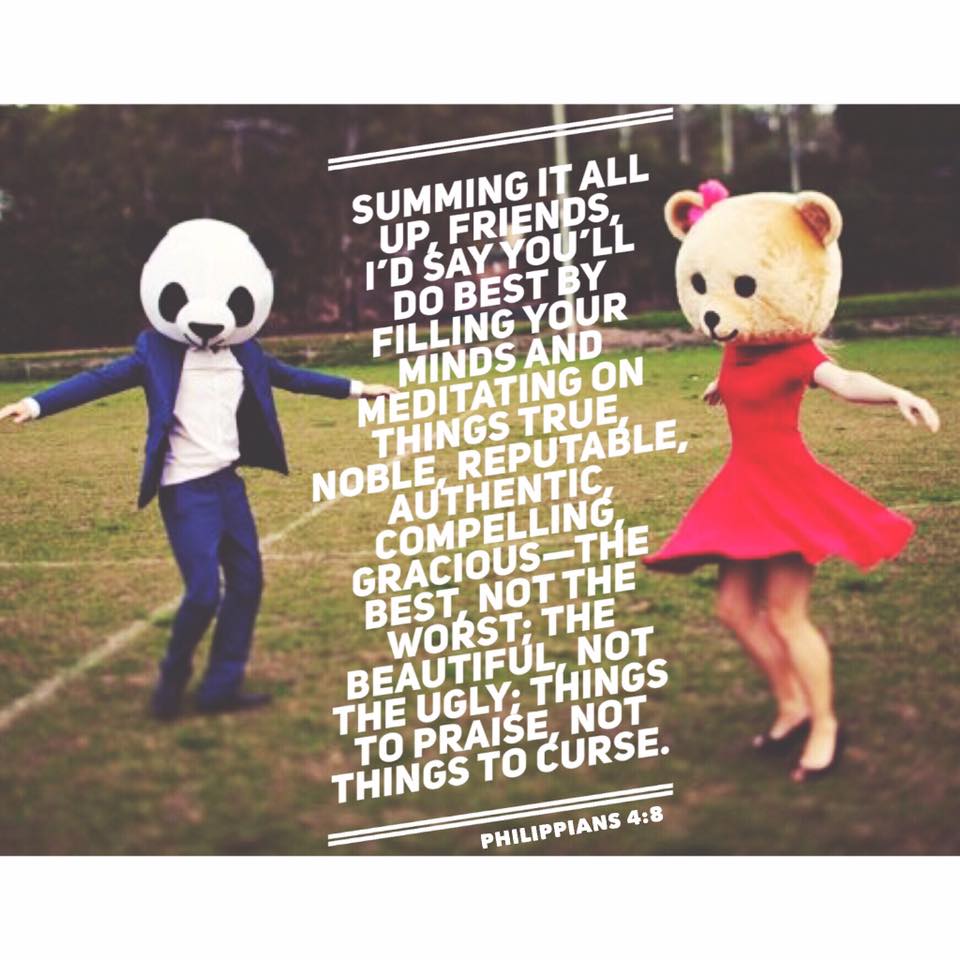 In conclusion…my main goal is to promote positivity, love, laughter, inspiration and anything else that makes people wanna pursue their dreams and live a lovely life even when it seems the world is just full of sadness.
I hope that 2016 brought something great in your life. I know it was a pretty hard for most folks that I have talked to. I know that I can account for the nonsense! But I am pretty excited for 2017!
What are some of  your goals for the new year? I would love to hear about them!
Lots of love and blessings!!!!
-Christie Gee-Kellems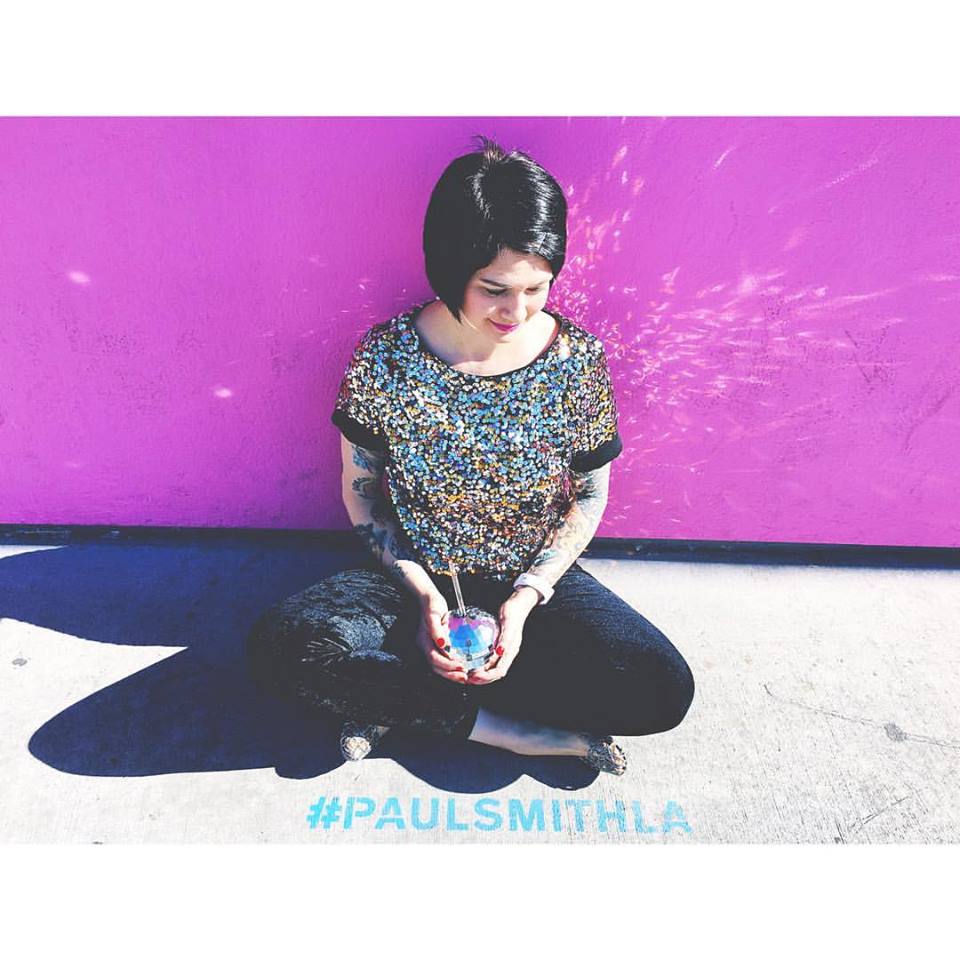 **Photos of banner and dancing bears found via Pinterest**
**Music by: Joy Electric**