I have followed the adorable Elsie Larson for a few years. Her adorable style and sweet personality drew me to her account and then to A Beautiful Mess, Oui Fresh and of course A Color Story! She and her sister Emma have done such inspirational work and I was thrilled to be able to interview the sweet gal herself! I am DAILY inspired by her and her sister I think the whole world should know what these gals are up to! For now let's get right to my interview with Miss Elsie! <3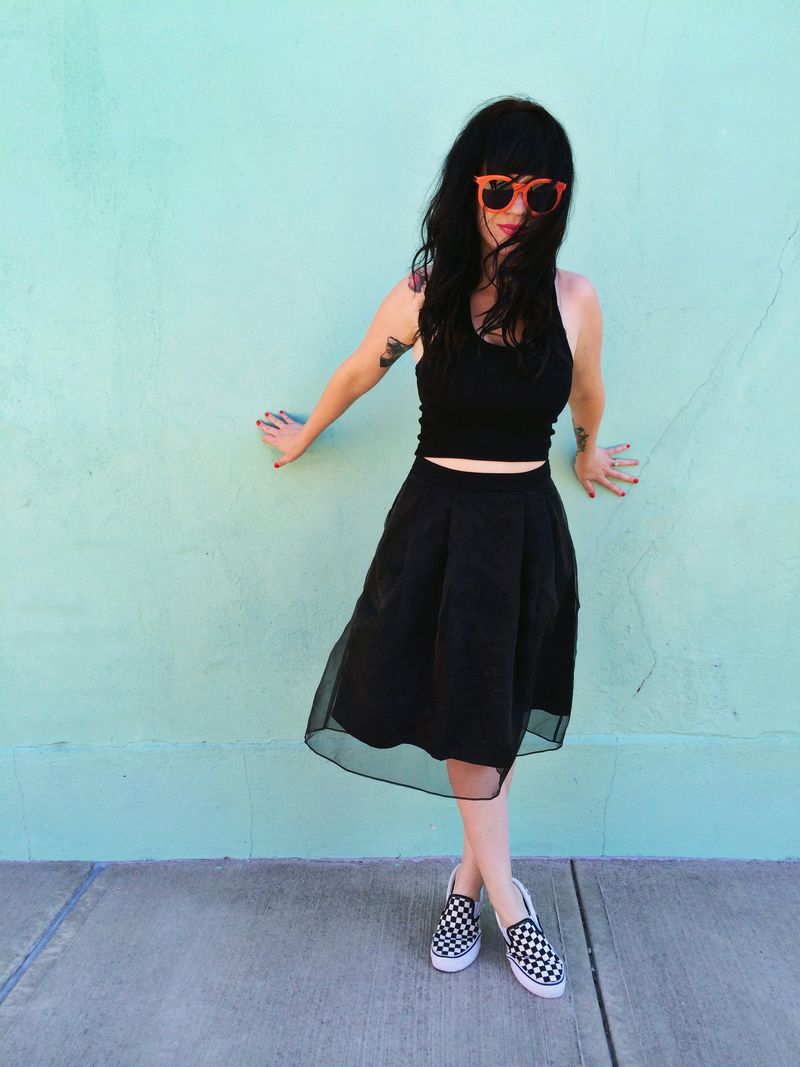 Many know that you started with Red Velvet, and now have created A Beautiful Mess. How did ABM come to life? What do you miss about Red Velvet? 
Emma and I really started taking the blog seriously during the years we worked at our local vintage store, Red Velvet. It wasn't very busy during the weekdays, which left us with a ton of free time to blog. We ended up really enjoying blogging together and everything kind of bloomed from there! 
 Honestly, I don't miss anything about owning a local store. It wasn't for me! I still enjoy collecting vintage as a hobby, in fact I think I enjoy it more now.
 I love having a more random schedule now where every day is the same. Our blog is perfect for us because we get to share all our adventures from renovating to travel and making up recipes. It's a dream job for us.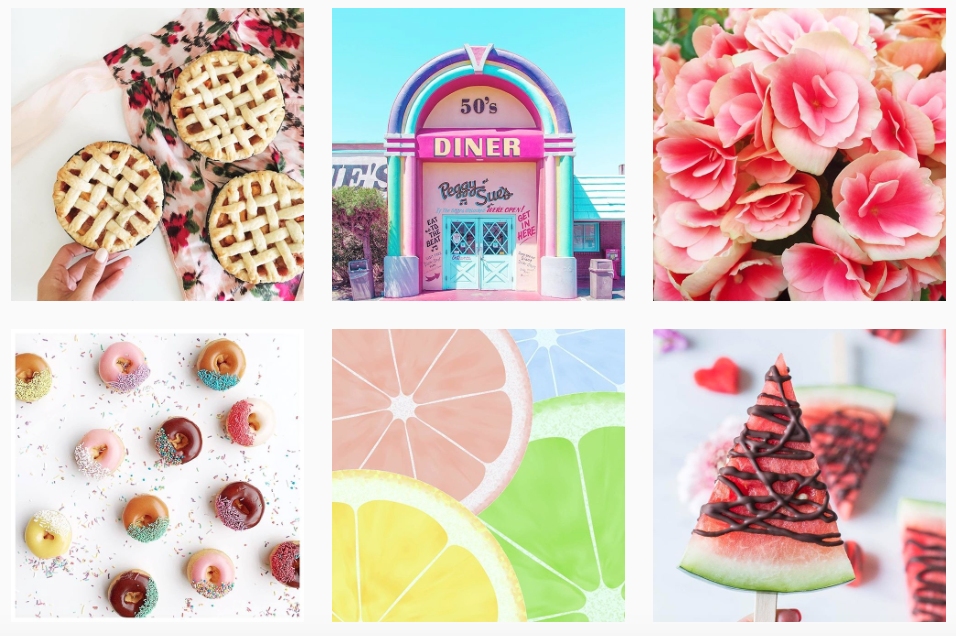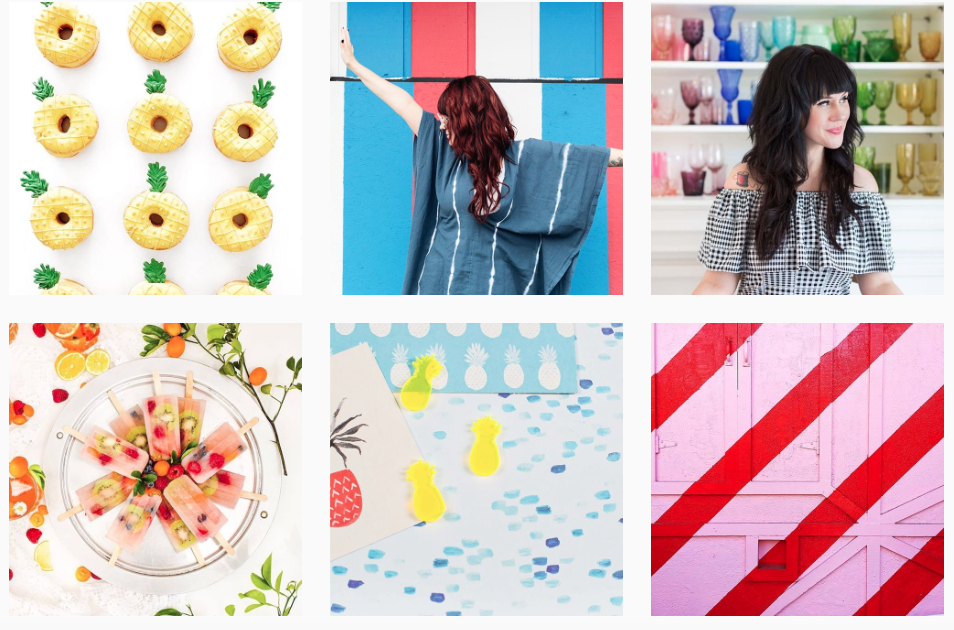 You and your sister Emma work together! I am sure that is fun and at times! What is your most favorite part about working with your sister?
My favorite thing about working with Emma is her ability to push though and get work done. I am easily distracted, she is laser focused. For that reason she is an amazing business partner.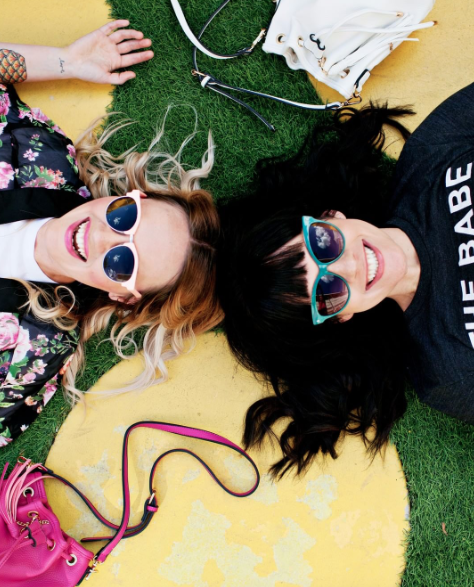 You moved to Nashville in the last couple years. I LOVE Nashville! Do you have any fun spots in Nashville that you love the most? 
Yes! We love pizza from City House, cocktails from Pinewood Social, donuts from Five Daughters and I love to shop at Sisters Of Nature.  
I am a huge fan of A Color Story!! It's my go to when it comes to editing photos! Y'all did such a great job. What would you say is the most rewarding and most challenging when it comes to creating an app?
Creating apps is very difficult. It's also crazy expensive. You start out with a test version that barely functions and test it for, like, six months until it's all polished up and ready for the world! There are a lot of unexpected things that can go wrong- that's really tough! 
 The most rewarding part of creating A Color Story is that it's my favorite app and it's all I use. I deleted all my other apps. I am so proud of that because I'm really picky about photo quality! 
You have a few adorable tattoos. Which is your favorite? Do you have plans for anymore in the near future?
Yes. I want to get some Palm Springs inspired tattoos soon.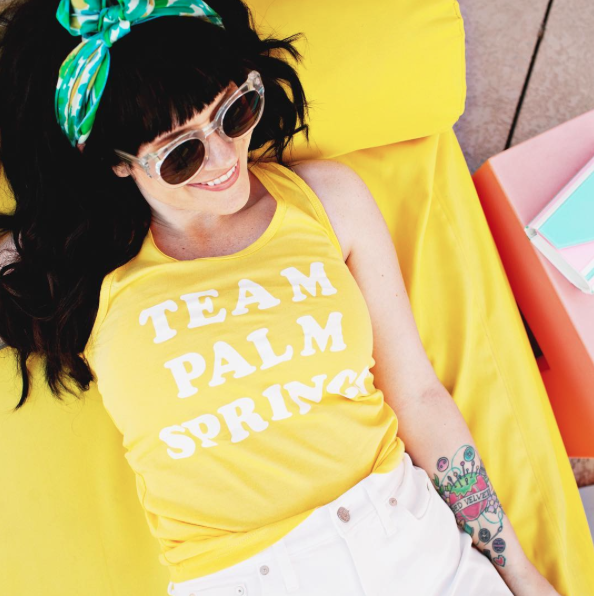 Your house is so so so amazing. I am a huge fan of older homes! What do you love most about your house? Do you have a favorite room?
I am having so much fun decorating our house. It was built in the 70s and when we first got it still looked entirely 70s/80s. I guess my favorite thing is that I have a lot of space to decorate- projects for YEARS to come! 
 My favorite room is our sunroom. It's so nice to paint out there with a glass of wine at night. It's my ultimate relaxation! 
I too am a dog momma! I own a chiweenie named Zooey Beans. She is a huge fan of Suki and Dolly! (adorable names BTW). Do you have a favorite dog momma story?
Awe- how sweet!! In the future I want to become a crazy dog person and have, like, TEN. 
 Our dogs are insane smugglers. They learned to break into our bedroom to get into our bed and they do it morning, noon and night!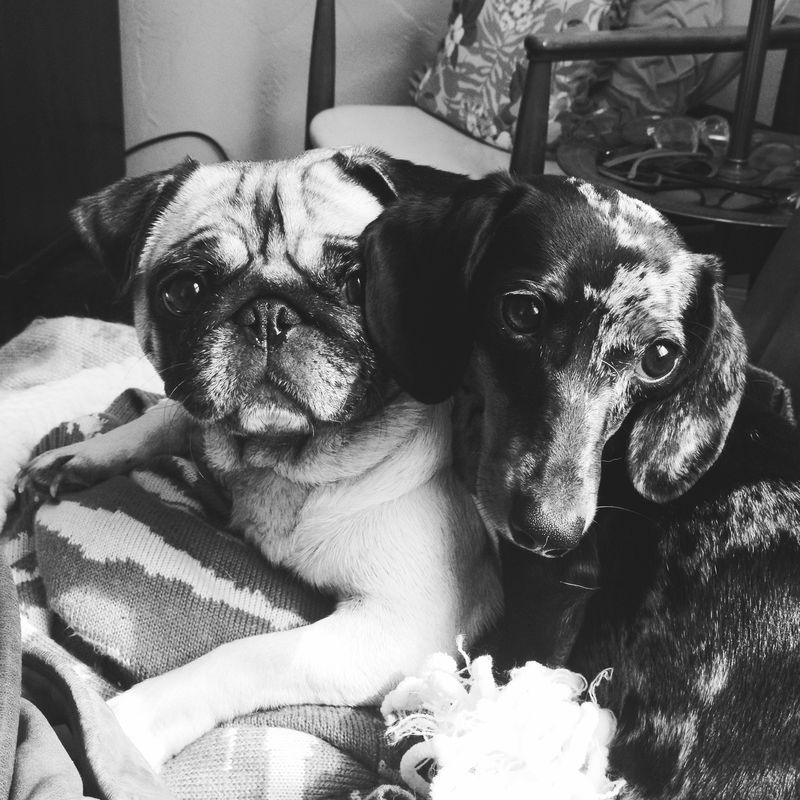 What are the top 5 songs you love the most right now in life?
Space Oddity / David Bowie:
 Strange Magic / Electric Light Orchestra:
 Cant Take My Eyes Off You / Andy Williams:
 Don't Worry Baby / The Beach Boys:
 Crying / Roy Orbison
If you could switch lives with any celebrity lady (any time era) who would you choose and why?
I like to be Mia Farrow in her Rosemary's Baby era when she married Frank Sinatra. I just want to be in Palm Springs hanging out with Frank Sinatra… and I can't pull off a pixie cut. haha! 
What are your favorite blogs and or Instagrams to follow up on these days?
My favorite blog to follow is Katie's Pencil Box and it has been for YEARS. Even though I do enjoy fashion, DIY and decor blogs- I still love personal blogs the most ones that show random photos. They inspire me to live more. 
 My favorite Instagram to follow is @TaylorSterling because I love her use of color is so magical.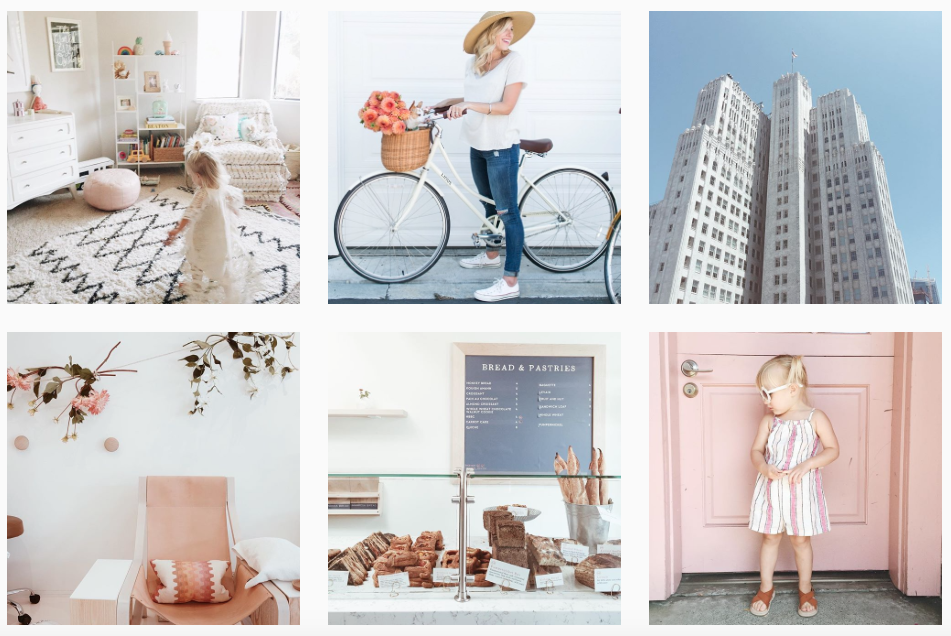 I also love the @AColorStory account for color inspiration (and I can say that because I don't run it anymore)!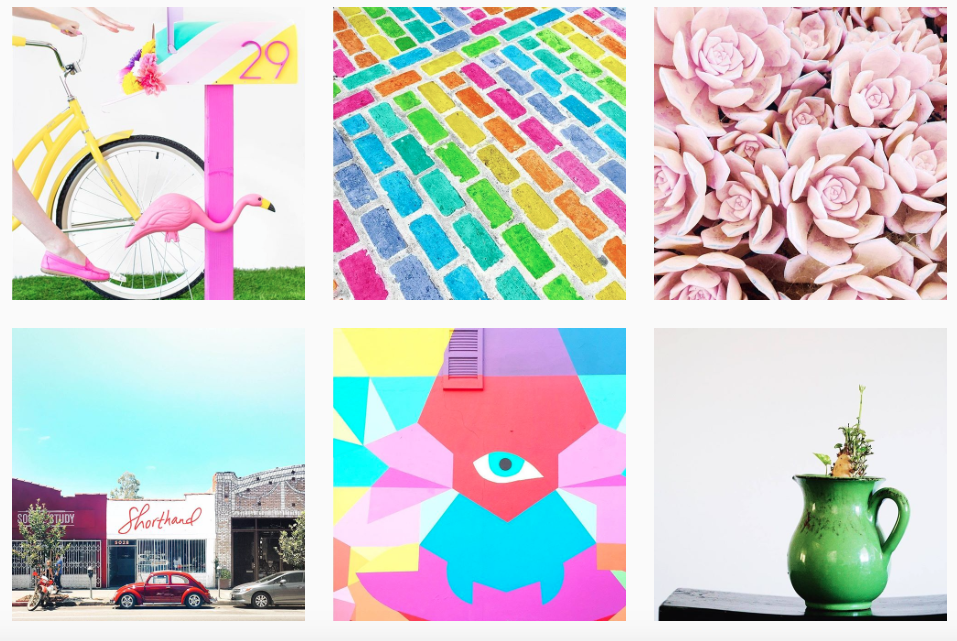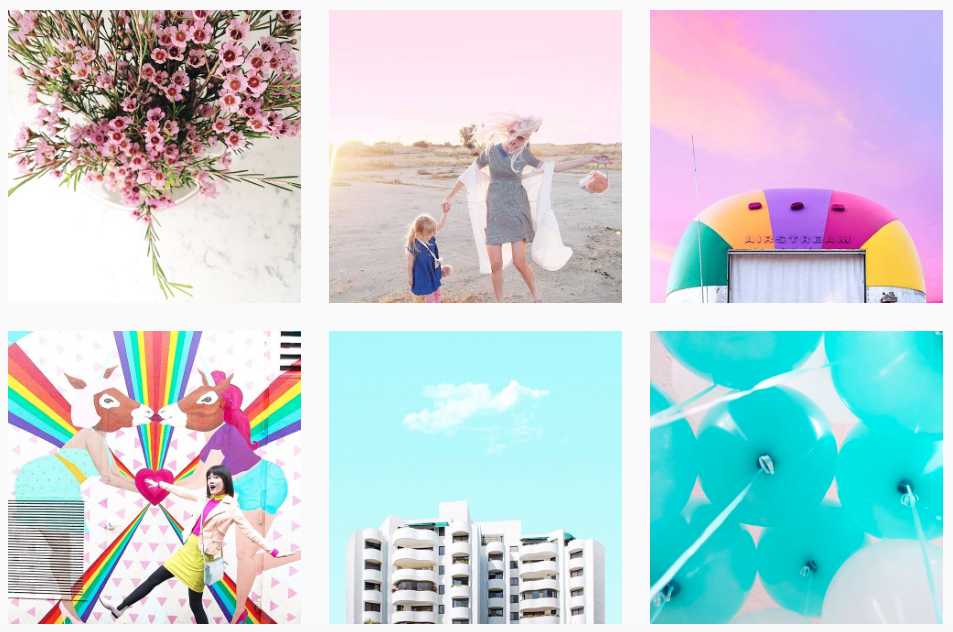 What advice would you give to any gals out there trying to make in such a big world of blogs, instagrams, etc? 
Be unique and find YOUR thing. There are already way too many blogs out there trying to be someone else. BE YOU. 
What is next for A Beautiful Mess?
One of my big goals is to design home decor products! In my dream world I would love to design rugs, pillows, fun accents- everything! 
In our personal lives we're excited to start families in the not-so-far future. 
I want to thank Elsie for taking time from her busy schedule to let me interview her! You are truly a sweet gal! To my readers, thank you as well! Please go and check out her work at:

You can also follow me on Instagram and Facebook!
Lots of love, hugs, glitter and appreciation!
Christie Gee-Kellems
****Adorable Music Provided By: DRESSES***