**featured image by veganclub**
In round two of my little Q&A segment, I have my friend Rusty Pistachio! Many know him as the amazingly talented guitarist in H2O, a jewelry designer and lover of coffee and all things dogs and dog rescue!
Seriously one of the BEST people ever, so very talented and an excellent coffee hang time friend and giver of high fives!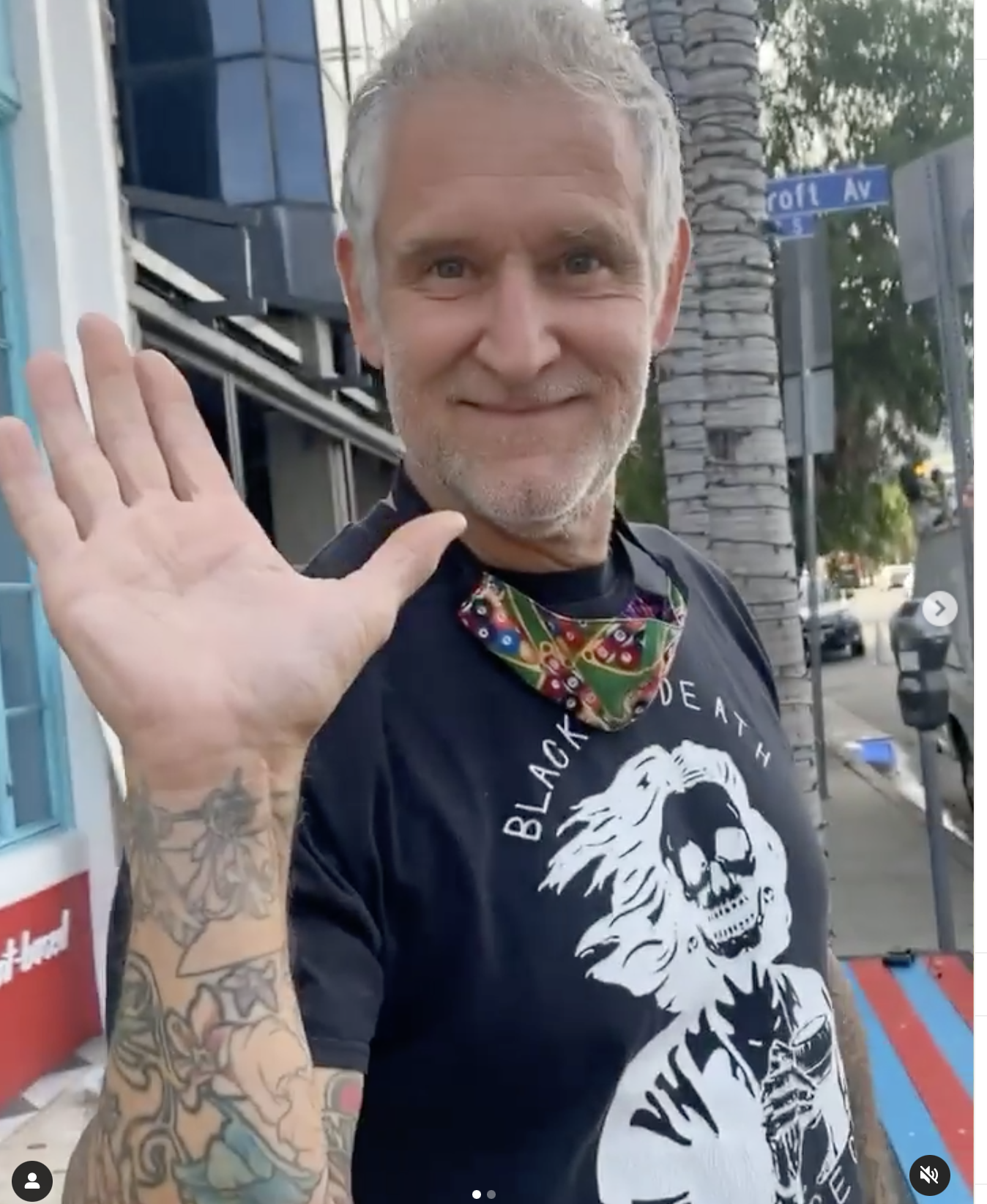 I also had the honor of having Rusty as a guest on my podcast! I will link that at the end!
First enjoy this little Q&A!
What song has been your favorite to listen to this week?
-Canto Arena by Silvio Rodrigues
What new band have you discovered that you think the world should know more about?
-Not new, but Silvio Rodrigues
What has been your favorite moment of playing live again so far?
– Benefit for Stu , House of Blues Boston
Name a song that would be on the soundtrack of your life at this moment in time?
– Unforgettable Fire / U2
If you could be in another band which band would you like to be in?
– U2
What was the first album you ever purchased with your own money?
-Pink Floyd The Wall
What is a fun random fact about you that people may not know?
– I collect old HotWheels
What is your favorite movie of all time?
Lately , Old Man Logan
If you could be a character in a movie, what character would you choose to be?
– Wolverine
What makes you come alive?
– Great Espresso and Justice.
To check out my chat with Rusty over at my podcast, head over to my podcast page!
Thank you so much for stopping by! XO, Gee