I'M
FEELIN'
HELLA
GOOD!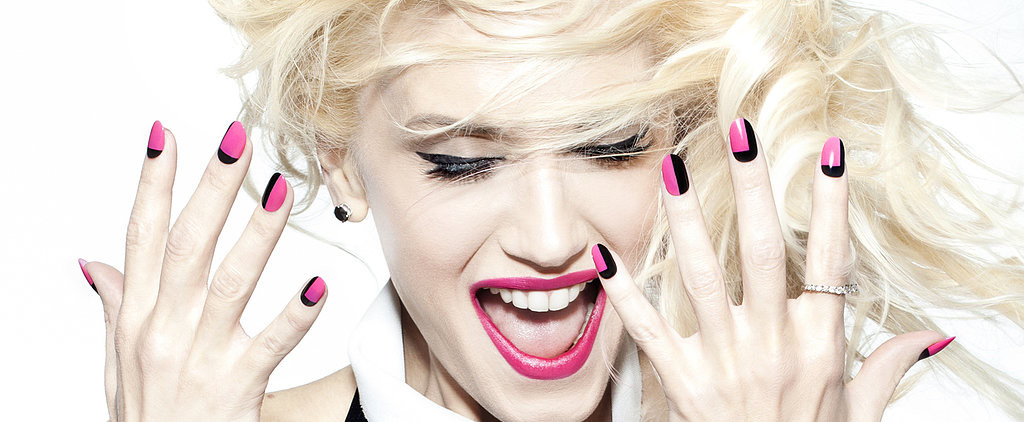 (GWEN FOR OPI)
CHRISTIE: Hello, Miss Stefani. How are you on this beautiful Los Angeles spring day?
GWEN: I guess I feel alright! Everything is going right!
CG: That's great! What a year you have had! I am loving your newest record, "This Is What The Truth Feels Like." Let's talk about that.
GS: I thought to myself, "Who really cares 'cause it's your life You never know, it could be great. Take a chance 'cause you might grow!"
CG: Exactly! It's such a great record. I have been a fan of yours since the early NO DOUBT days, so anytime anything you create comes into the world I get so so pumped!
GS: I'm trippin on the best dream that I never had. So I wanna thank you all so much for the love .
CG: (as I make a weird face) I am sorry, this shake that I made this morning doesn't taste right.
GS: It's your fault you didn't shut the refrigerator!!
CG: You are totally right. I feel like such a bonehead. Speaking of feeling awkward. I never ever know what to do at shows. I mean I feel as if everyone is singing and dancing and I am like the wallflower with zero clue how to react to the moment.
GS: "Put your hands up, put your hands up, put your hands up!!
CG: I procede to to throw my hands up and wave them in the air! "Like this?" I asked.
GS: Uh uh uh, you got it! You got it!  You're a super hot female!
CG: YEAH! Now that we got that out of the way…..let's get serious. How do you feel about life right now?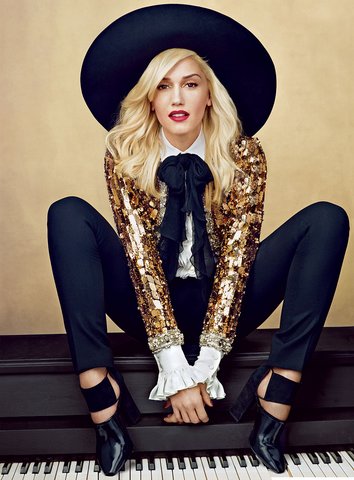 [Photographed by: Annie Leibovitz]
GS: Its such a wonderful life. Im feelin' yummy head to toe. I really don't wanna embarrass myself. And I know we said we're gonna live in the moment. So this is what the truth feels like and I'm feeling it, I'm feeling it! Hey, there's more of me and you've seen nothing. I can love whoever I want. Say whatever I want. Do whatever I want. And things are 'bout to get real good!
CG: I bet you are excited to have the record out in the world for us to hear and enjoy.
GS: Jeez Louise, I mean today now. I can't wait, I wanna play now!!
CG: You've come such a long way since the 90's. What was that like?
GS: From the West Side, Anaheim, a small world after all. Hangin at the hotel, sellin make-up at the mall. Making out to Purple Rain, just like everybody else, Dame un beso, now stop, Im tryin to save myself. Ordinary common girl way back in the 7-1-4 days. I'm tryin to figure out what I wanna be. Hanging in the garage, me and ND.
CG: So many gals, including myself look up to what you have accomplished.
GS: I'm just an Orange County girl livin in an extraordinary world. I'm just a girl. I'm the kinda girl that hangs with the guys. No matter what they say I'm still the same. I hope I hold a special place with the rest of them.
CG: You will always have a tight knit family feel with the No Doubt Boys!
GS: Everything is going right. Look how all the kids have grown. We have changed but we're still the same. After all that we've been through.I know we're cool, I know we're cool. I'm thankful for that time.
CG: One last question. Over the years, you have met some amazing people, but also some NOT so amazing people. What advice would give to anyone out there dealing with anyone who is trying to tear them down?
GS. I would say…"Few times I've been around that track. So it's not just gonna happen like that. 'Cause I ain't no hollaback girl. I heard that you were talking shit and you didn't think that I would hear it. People hear you talking like that, getting everybody fired up. So I'm ready to attack, gonna lead the pack.Gonna get a touchdown, gonna take you out.- So I'm gonna fight, gonna give it my all…gonna make you fall, gonna sock it to ya. That's right, I'm the last one standing, and another one bites the dust. I guess nobody taught you nobody taught you how to love."
CG: Thank you again so much for the chat! You are super kawaii! (That's super cute in Japanese!)
(DISCLAIMER: If you have not realized it yet, this is indeed an April Fools interview. Sadly I haven't (yet) interviewed the coolest lady on the planet. All of "her" answers were are lyrics from No Doubt or her solo projects. All Rights Reserved to the artists, photographers and Interscope Records. I hope that you enjoyed it enough to buy any No Doubt or Gwen Stefani album and jam out! You can click on the links above for the iTunes accounts)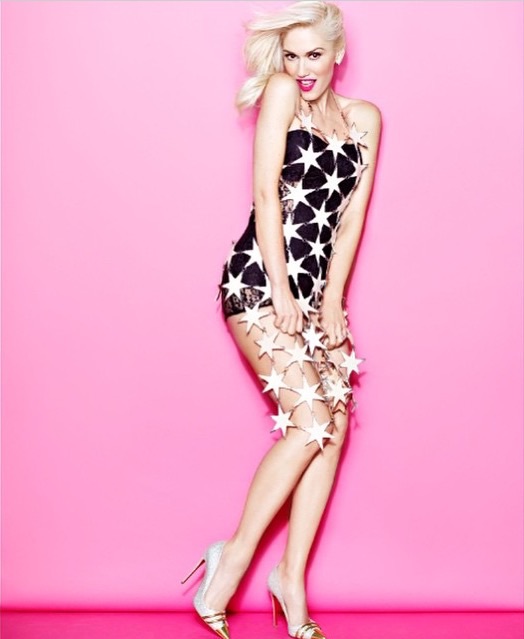 [photographed by MATTHIAS VRIENS-MCGRATH]
Thank you again for reading! 
Follow me on Instagram for more quirky-ness and some actual real interviews and MUCH MORE!
X
O
X
O